Learn 5 of the most popular ways how to use essential oils
If you're a new to essential oils, then I think we can both agree- getting started can be a little intimidating. All those little cute bottles, and you have zero clue how to use them, much less know the most popular ways how to use essential oils.
What, there are popular ways to use them?
I know you're worried all your friends are going to think you fell of the oily bandwagon deep end. But I promise there is no weird stuff here. just some great recipes and tips.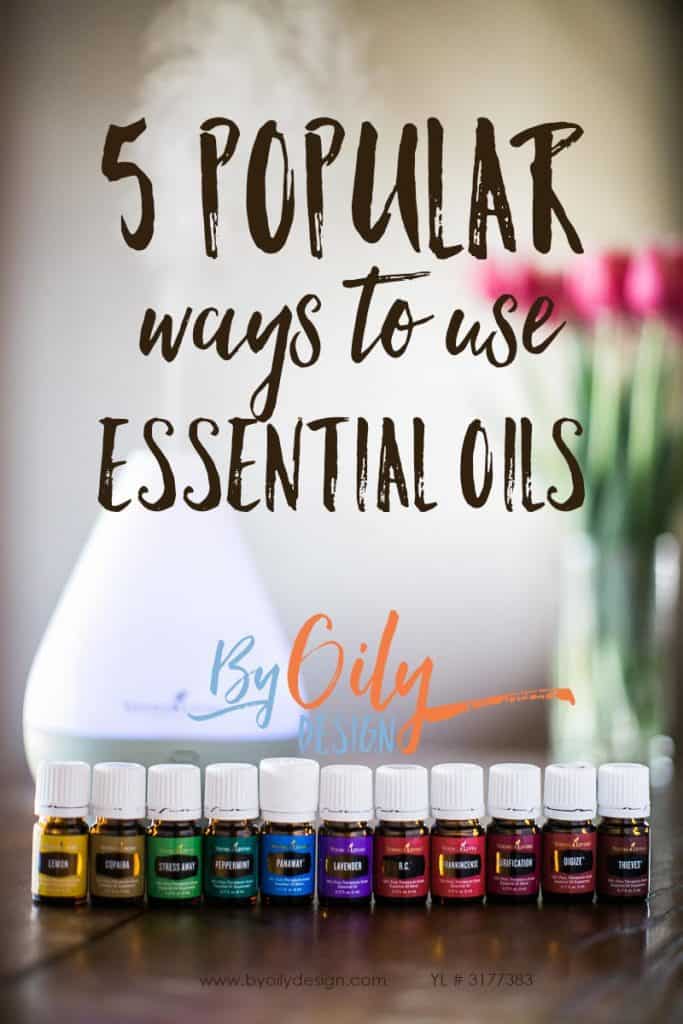 So in this blog post I'm here, as your Essential oil using momma friend, to teach you 5 of the most popular ways to use Essential Oils. Are you ready for some great tips that are simple to use, time saving and even better, money saving? I thought you would be.
Let's get started-
How to use Essential Oils
1. Personal Care
Personal care products like shampoo, body washes, and face serums were some of the first things I made using Essential Oils. Nothing is better than making a great smelling DIY Essential Oil product and knowing you're not only saving money but your getting rid of all those chemicals you have no clue how to even pronounce. Now let me stress to you, if it takes a lot of time to make, this mom has no time for that. The recipes I make have to take like 30 seconds or less to make or it is not going to happen. These days with two little girls who are into EVERYTHING I have zero time for long drawn out DIY fun.
One of the recent DIY products I made was a body wash. It was so quick and easy to make. Plus I really like how it leaves my skin feeling. What I really like is it has a total of 5 ingredients and basicly a pour it all together and lightly shake to mix and you are done! So easy that I could get my girls to help make it if I wanted.
Most body washes cost around $8 or more and I have no clue how much an all natural one would cost, most likely a good deal more. This all natural body wash made from Castile soap cost me less than $4 to make!
 http://www.byoilydesign.com/2016/05/06/homemade-body-wash/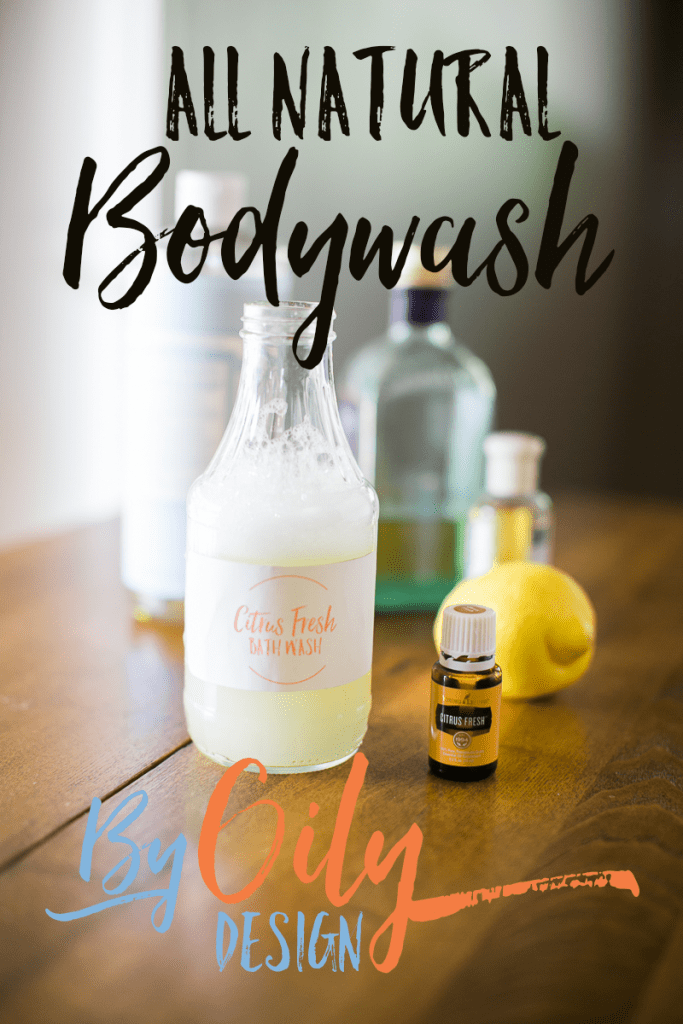 Girl what tired mom, who hasn't had a great bedtime since her kid has been born doesn't need a little face time love. This was the first time I ever made anything with my kit oils and I found a Face Serum Recipe and adapted it for me. It has blown me out the water how much improvement in the overall healthiness I have seen in my skin. Over 7 months later I'm still using it. http://www.byoilydesign.com/2016/01/15/diy-essential-oil-face-serum-recipe/ Plus it is by far the most popular post on my blog!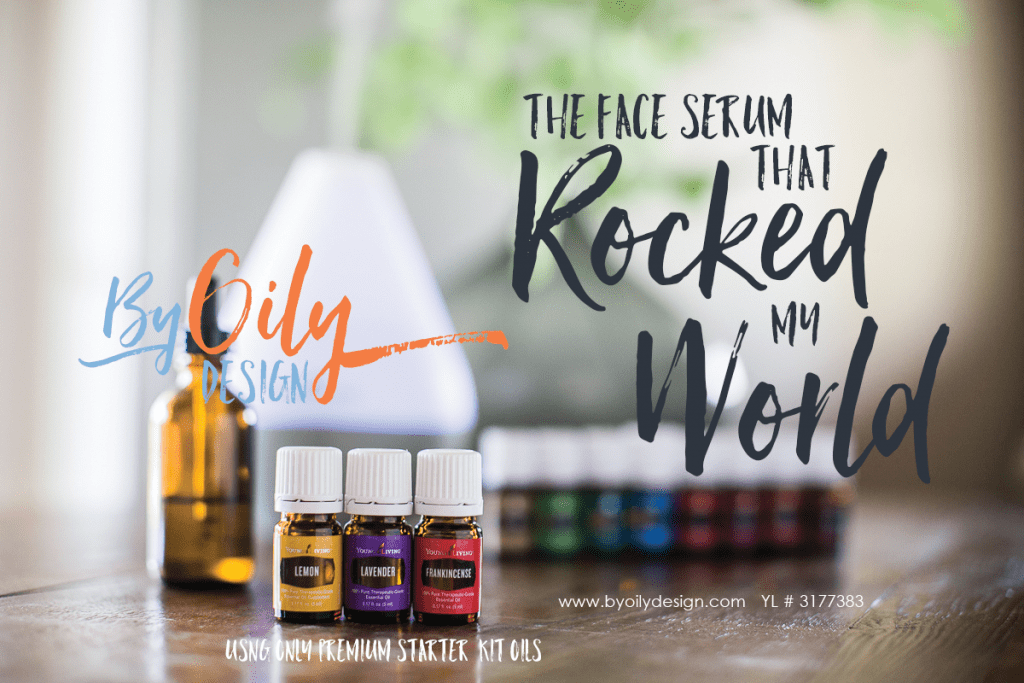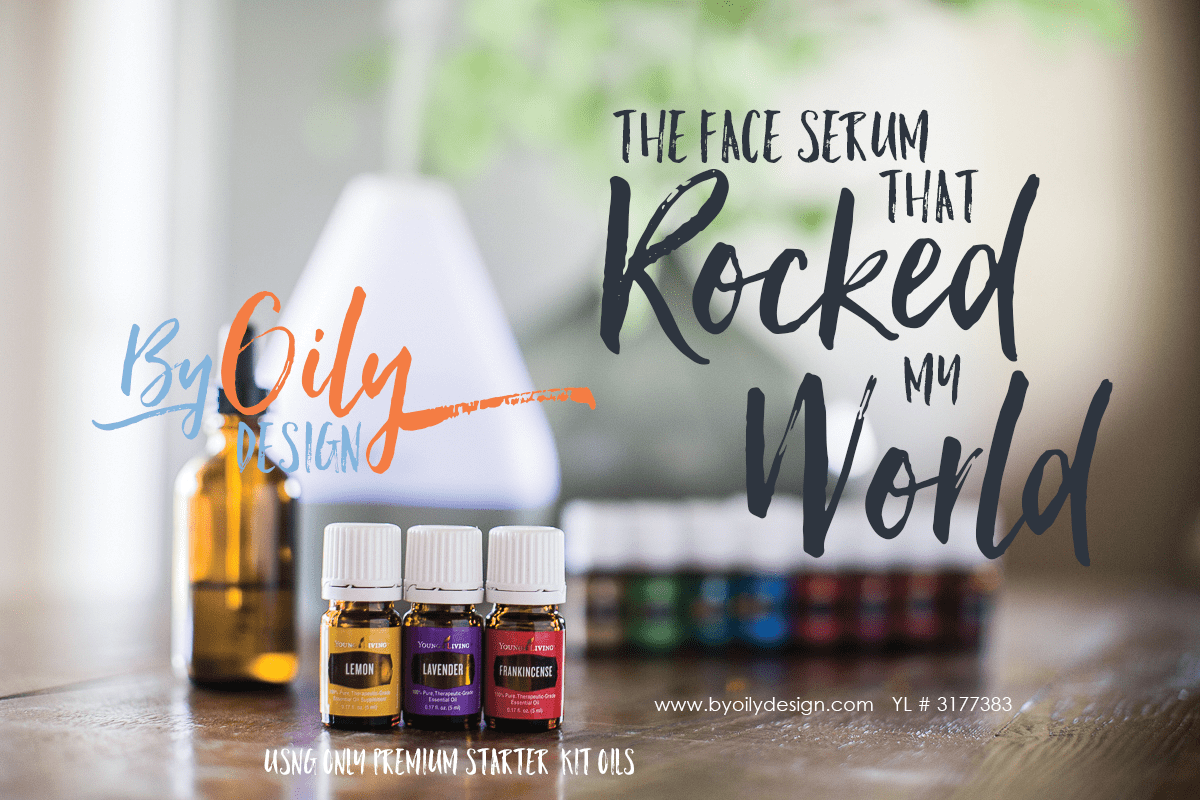 Although now that it is summer and Lemon oil is photosensitive, I'm using this face serum! http://www.byoilydesign.com/2016/05/15/best-natural-face-serum/ I'm loving how it is working on my skin too.
2. Bedtime
Before using essential oils, bedtime time at my house was just a horrible event I really dreaded EVERY SINGLE NIGHT! Someone always ended up crying it was not always one of the girls. In comes Lavender and it has saved my life. I love that oil so much that I always keep at least two extra bottles on hand. I'm that afraid of running out. It seriously has a use for everything! But back to bedtime, I've got a night time routine now for me and the girls that we all love and  it has changed bedtime for the good. You can read the step by step instructions here.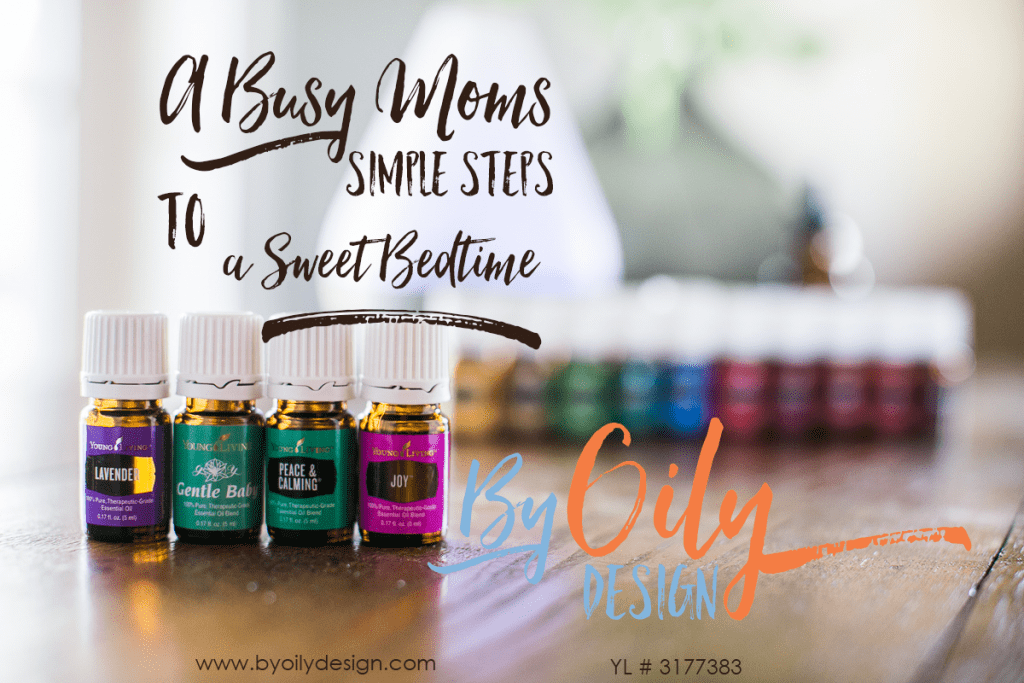 3. Men Wellness
Let's not forget about all the great essential oil uses for our men. I just love this Beard oil for my husband. Check out this easy DIY Here.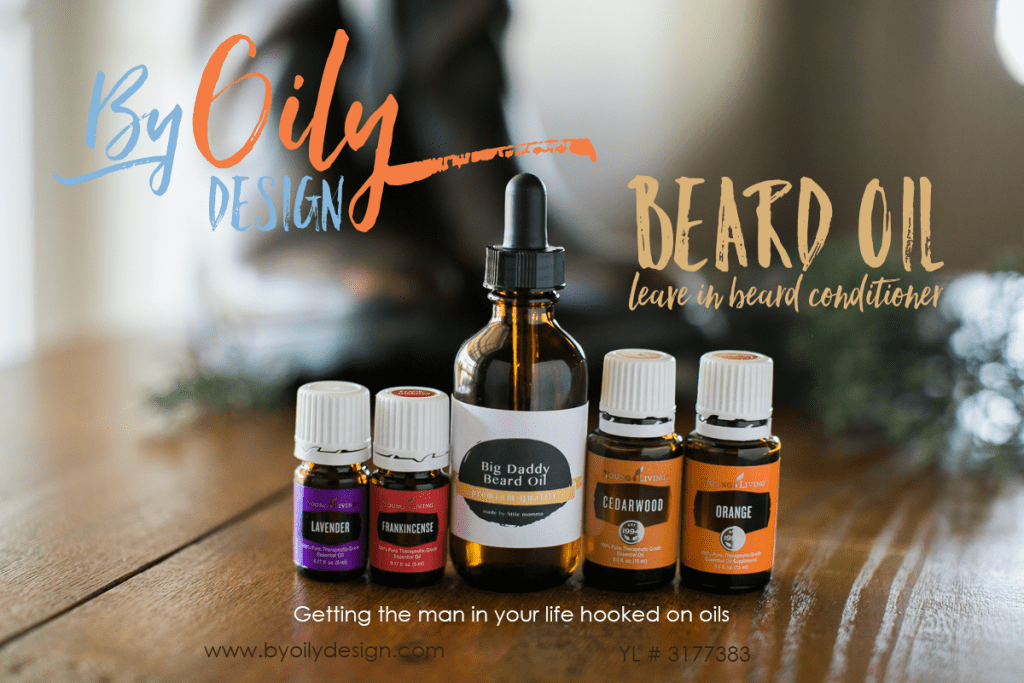 4. Mommy Stress
Who doesn't have a little mommy stress! somedays I have a whole lot. What I love is that there are many essential oils that are great for promoting calm and happiness. One of  my favorites that is in the Premium Kit from Young Living is Stress away! I will be honest it took me a little bit to get use to the smell. Most people LOVE it from the get go, for me it took a bit but now it's a go to oil. Probably the easiest way to use it is by applying it to your wrist using a rollerball. My sister keeps a roller in her car just to ease her road rage during carline. lol  They have some serious carline issues at her kid's school. On those rare occasions I can take some me time, I really like to take a detox bath with it.  I leave the bath tub limp and feeling AMAZING!! http://www.byoilydesign.com/2016/01/23/stress-away-take-me-away/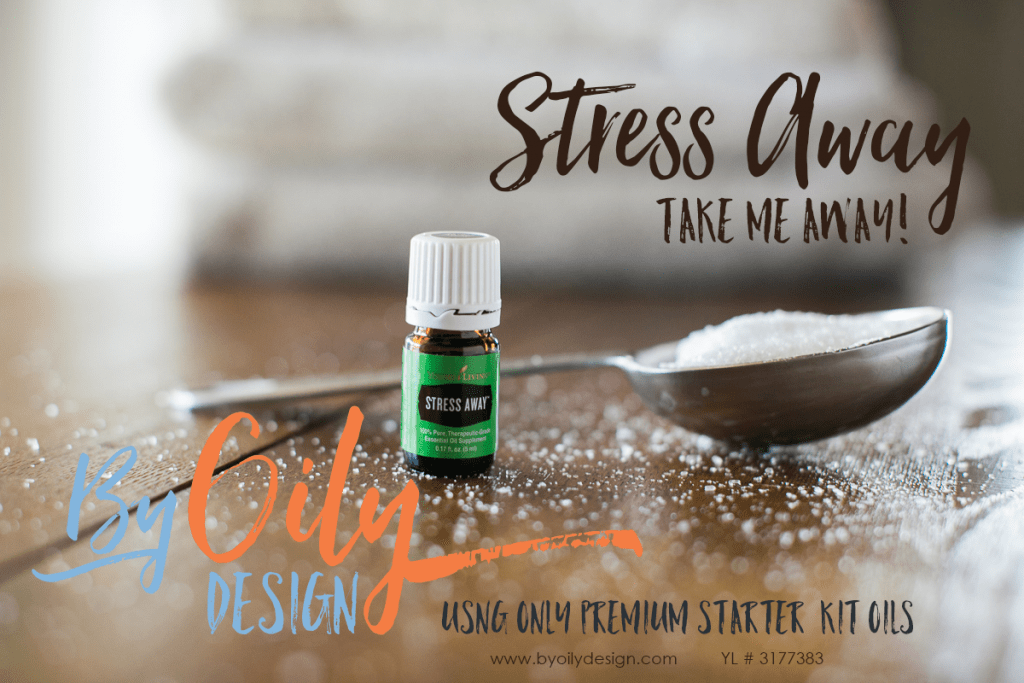 5. Cleaning
I'm so glad I have finally gotten rid of all the chemical cleaners in my life. My house now smells so fresh and alive! One of my favorite Essential Oil cleaners made by Young Living is their Theives Cleaner. I'm telling you it is such a money saver and I use this cleaner on EVERYTHING! I use it to degrease my stove top, to wash windows, to mop my floors, clean toilets and the list goes on! Check out my post on the thieves cleaner here- http://www.byoilydesign.com/2016/01/09/the-best-essential-oil-household-cleaner/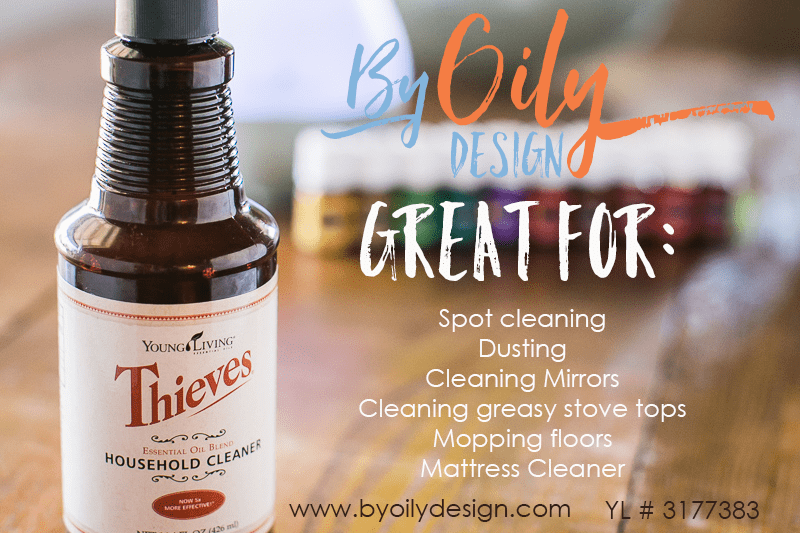 Lemon oil is also a great cleaning oil.
I like to add it to a little baking soda and use it as a soft scrub on my tub and kitchen sink. It works amazing to cut the grease and grime.
I also have a budding artist in my house who is very sneaky and loves to take crayons and color my walls, floors and furniture. I have found that a drop of lemon oil rubbed on the surface with a rag or towel will remove crayon like magic!!
The above, 5 ways to use essential oils, are all made using Young Living Essential oils. They are the only essential oils I trust to use on my family. The reason I use only Young Living is pure and simple, I know the quality that goes into Young Living oils.  I only want the best and purest to use on my family and Young Living Guarantees that with their Seed to Seal pledge. If you are new to essential oils or have been using different brands, I'd love the chance to introduce you to Young Living essential oils. Let me help you get started on a healthier lifestyle for you and your family.
Would you love the chance to find someone to help mentor you through the process?
What if I told you I would help you for FREE!
I'd love the opportunity to walk you through essential oils and help you choose the best oils to use for you. When you purchase a Premium Starter kit through me you will receive Free one on one mentoring from me to help you get comfortable and using essential oils in your life. I promise by the time we are done you will be a rockstar user of essential oils!
To find out more, I'd love for you to check out my post on
It's a fun and informative post about how this normal, plain jane mom got started with essential oils and how you can too! check it out here- How to get started with Essential Oils.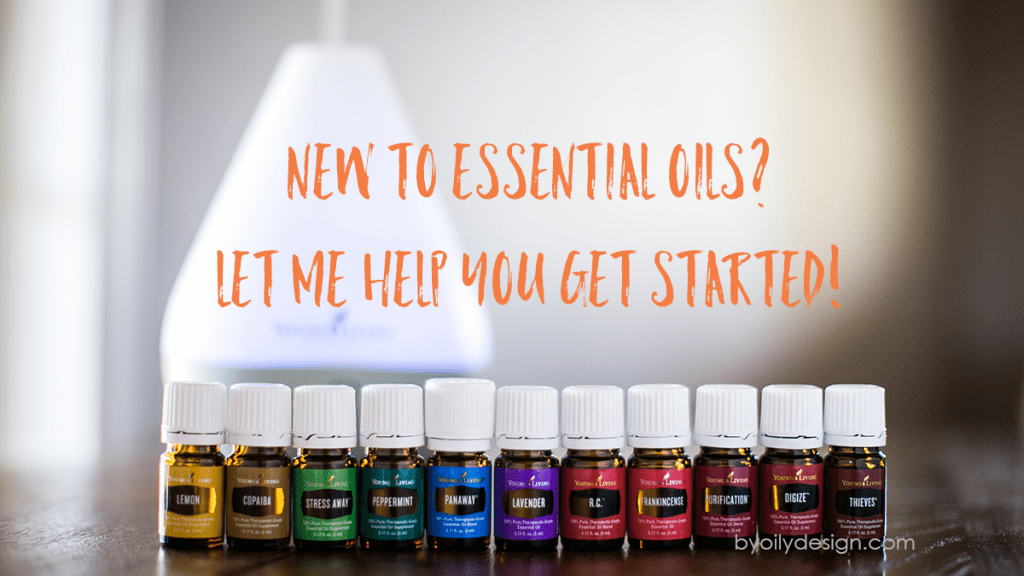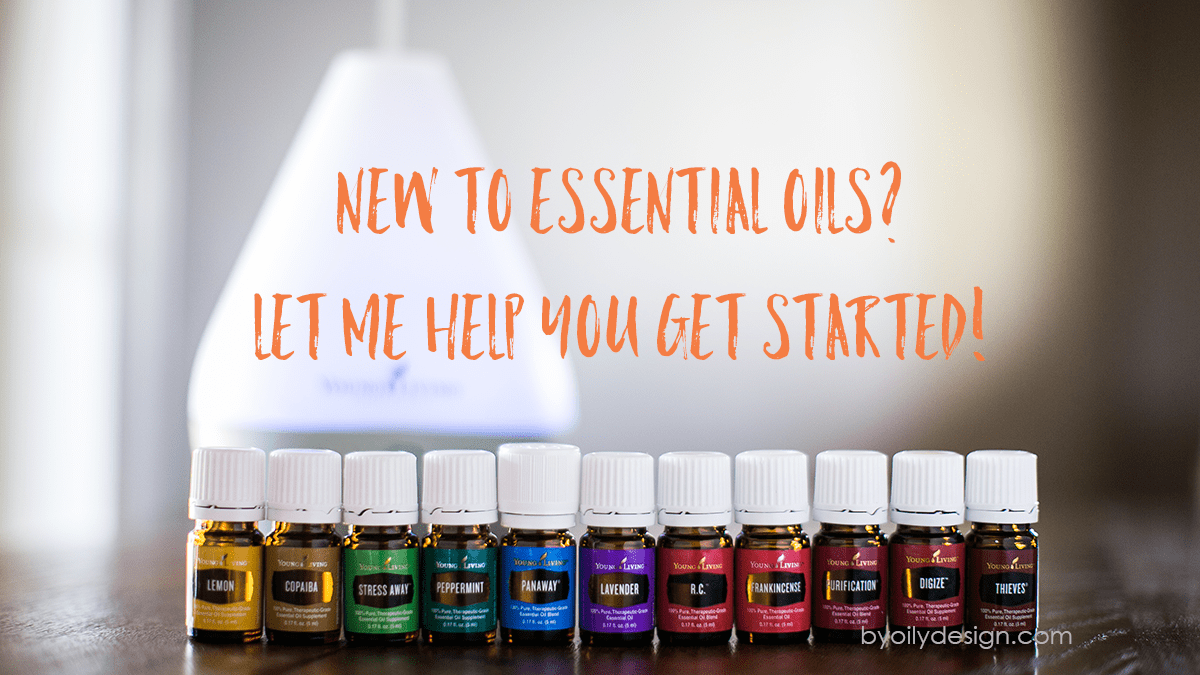 Purchase a Young Living Premium Starter Kit thru
BY OILY DESIGN
and receive:
One on One support from Ruth
free access to the By Oily Design online library that is constantly growing with information,
Access to the private By Oily Design Facebook chat group to talk oils with other momma's just like you
a FREE Welcome Jump Start Box full of goodies to get you going (rollerballs, spray and dropper bottles and more!)
A BONUS FREE E-BOOK- Essential Oils Everyday Uses (It is loaded with over 100+ recipes!)
Check out our FREE JUMP START KIT!
Available only for those who purchase their Premium Starter Kit through By Oily Design!
a $15.00 value!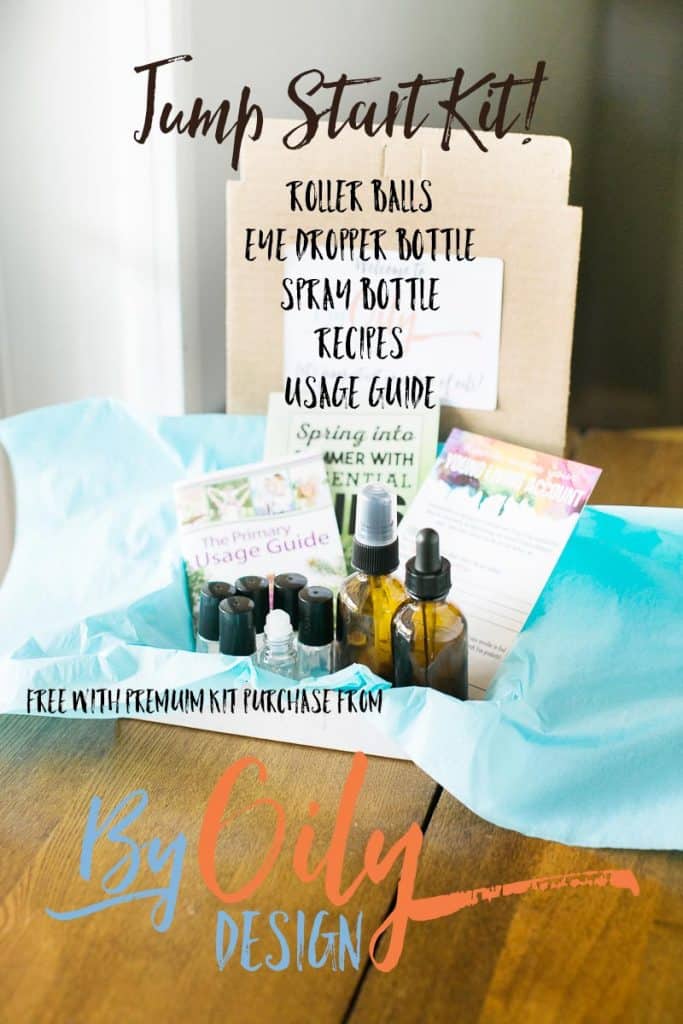 Get started with essential oils! Let me help you start out with the young living Premium Starter kit. When purchasing your kit thru me you will receive a Jump start kit (a $15 value) with recipes and everything you need to get started with oils. As a BONUS I will also include The By Oily Design Ebook- Essential Oils Everyday Uses! This new Ebook contains over a 100 tried and tested Essential Oil Recipes to get you started loving and using your oils. The Ebook is ONLY available to By Oily Design Members! byoilydesign.com YL member #3177383

So you don't have a kit yet? Well I'd love to help you get your hands on this box of awesomeness. Click here to get your Premium Starter Kit now! or see the button below.
COPYRIGHT: © Ruth Rackley and By Oily Design, 2015. You may use the URL of this post to share it on social media. You may also use the URL of this post to link to it from another website/blog. However, no part of the text of this post may be copied and used in a social media status update or on another website/blog without prior written permission of the author. You may share the graphics/s associated with this post on social media as long as they are not edited in any way. However, you may not use the graphic/s associated with this post on another website/blog without prior written permission of the author. This post and the graphic/s associated with it may not be printed and distributed without the prior written permission of the author. Unauthorized use and/or duplication of this material is strictly prohibited.
DISCLAIMER: The information on this website is based upon my research and personal use of Young Living essential oils. The statements made and the products mentioned on this website have not been evaluated by the Food and Drug Administration and are not intended to diagnose, treat, cure, or prevent any disease.Please read the full disclaimer here