[vc_row][vc_column width="1/2″][vc_column_text]My Story
I'm a wife, and a mom to two beautiful little girls. When not being a full time mom, I teach and blog about essential oils and how to create a healthier home with natural products. We live on a farm just outside a small college town, living our happily imperfect life. I have come to realize kids and age will do that a girl.
To hear about my education background and what qualifies me to talk about Essential Oils, Cleaning your home and Promoting Wellness. Check out the about Ruth Rackley page.
Some fun facts about me-
I am obessed with Sherpa Pullovers. I hate being cold.
I love wool socks
I own way too many pairs of jeans
My favorite mode of transportation is my Blue Canoe, but is usually my Suburban
My happy place is anywhere near water
I have really big dreams for my life and for my girls
My favorite camera is my iphone ( i know, crazy for a professional photographer isn't it)
Bonfires are the best
I love techy gadgets
Life on a farm can be interesting to this city born girl
I'm trying to break my addiction to Diet Dr. Pepper
Hot tea will win over coffee for me any day
I'm super patriotic and July 4th is one of my favorite holidays
I'm a huge foodie, I love rustic farm to table fare
Target will twenty dollar me to death, I can't walk out of there without at least one shirt
I researched essential oils for 3 yrs. My back ground in epidemolgy and environmental health had me a little skeptical until I did some thorough research. Now I get the science behind how they work and I'm hooked.[/vc_column_text][/vc_column][vc_column width="1/2″][vc_column_text]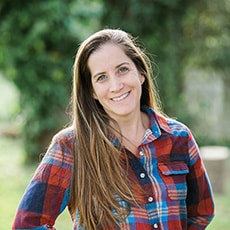 [/vc_column_text][/vc_column][/vc_row][vc_row][vc_column][vc_column_text]PINTEREST
I blame Pinterest for first getting me into Oils, it was the DIY wanna be in me. Bored by what felt like non-stop breastfeeding, I picked up the Pinterest habit. After seeing all these DIY and money saving pins I got to thinking how nice it would be to save a little money. After the DIY recipes began really working well for me it got me to thinking about all the chemicals in our house. We live on a farm how much more natural can you be? So I began to look for options to detoxify my house.
DETOXING MY HOME
Being a self-proclaimed addict to candles and air freshener I found Diffusing oils made a much cheaper and healthier option to bringing "pretty scents" into my home. From there I started making my own cleaning supplies. And the last step took the longest for me.
HEALTHY LIVING
My health and that of my family. I was getting sick left and right if a flea sneezed I would catch a cold. A good friend shared some roller ball recipes and I began to see the benefits of using them immediately. So as you can see, my love of oils has been a great progression. It's exciting to realize I've just begun to learn about them. Their uses are so vast and I'm hoping you will join me on the journey too.[/vc_column_text][/vc_column][/vc_row][vc_row][vc_column][featured_cat style="style-12″ category="premium-kit-oil-uses" number="5″][/vc_column][/vc_row]