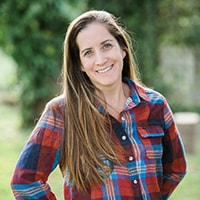 Hey, Y'all! I wanted to share a little bit about myself and why I feel led to share my experiences on my blog in using essential oils in my home and for my family's wellness.
I figure you might be a little curious about my education background and what qualifies me to talk about Essential Oils, Cleaning your home and Promoting Wellness
You see it's taken me close to 20 yrs to get to where I am today. Yes, you may have heard me say in the past I researched essential oils for over 3 yrs before I decided to give them a try. But my journey didn't just start there.
My passion for a simpler, less chemical lifestyle started back in College and my jobs before I had kids and has evolved into where I am today.
Ruth Rackley Resume-
Agricultural Degree from Clemson University
HACCP Coordinator
Environmental Health Manager
Professional Freelance Photographer
I have an Agricultural Degree from Clemson University with a minor in Agricultural Business. It's here where I learned all about farming and creating a wholesome product. I learned about Plant Biology and how soil and climate can have a huge effect on the crop you are producing. I love knowing that I'm using essential oils from a company that farms it's own plants and knows about sustainability and the chemical composition of their product.
After Clemson, I spent 4 yrs working as the HACCP coordinator (AKA- the Hazard Analysis Critical Control Point Coordinator) in what at the time was the nation's largest Poultry complex. It was my job to find places in the production of poultry were the end product of chicken could be contaminated then create a system of tests and steps to ensure food safety.
I guess this is where my being a clean freak began. I'm not saying I've got the cleanest house in the world but I know where the bad germs lurk and what steps are needed to get rid of them.
I worked hand and hand with the FDA and my Quality Assurance team to ensure all product leaving the plant was safe for consumption. Looking back it was a huge job for a 26 yr old being entrusted with billions of dollars of product.
I also spent several years out in live operations learning how to create the perfect environment to keep millions of chickens above the wellness line and how to treat them when they needed it. Did you know that many Antibiotic-free chickens are kept above the wellness line using essential oils? Essential oils have also been used in the Dairy Industry for over 20 yrs.
I then spent the next 10 yrs working for the South Carolina Department of Health as an Environmental Health Manager working alongside the State's leading Epidemiologist and the Division of Food Protection Staff. Again just learning all there was about keeping things clean, recognizing illnesses, how to track their origins and how to stop them.
(As a side note, I was given a 1/2 million dollar grant from the CDC to create the first-ever computerized Inspection program for restaurants. This system revolutionized how restaurant inspections are made. I'm pretty proud of my little idea that exploded into something really cool.)
I left the world of protecting our food supply and tracking down the path of illnesses, to start my own photography business. Over the next 8 yrs, I created a 6 figure photography business with multiple photographers under me. This photography business is were learned how to blog and how to build a team to support a large customer community.
It was while shooting a freelance photography job that I was introduced to Network Marketing. I was hired by a large, popular MLM to shoot several of their large 4K plus Conventions. It's interesting that none of the higher-ups even thought to approach me about the business or even their product. But that's okay, their product wasn't for me but they planted the seed and understanding of how network marketing works.
So looking back, I can see the huge influence and knowledge I have gained in the past jobs that have prepared me for what I do today. I have a passion for natural healthy products and for using them to keep my home clean and my family happy and healthy.