The gateway to supporting a healthier lifestyle
so you can live a simpler and healthier life.
Hey There, so you are looking at signing up for this amazing box of oils that I've been showcasing all over my blog?
It's funny how taking one small step and deciding to check out essential oils has created such a wonderful change in my family.

 The premium starter kit really has been a gateway to so much wonderful, simple and easy change in our lives.
More fun days and less Doctor visits because we use oils to help promote our wellness.


An amazing smelling home and gone is all the fake. You walk in and it feels fresh and inviting. I seriously have friends who ask why my house smells so "new". I love cleaning my house with healthy non toxic essential oil cleaners.


I'm enjoying the best looking skin of my life. I have healthy fabulous skin and hair that makes me appear much younger than I am. Gone are the expensive toxic products and hello to the natural beauty made with simple healthier options.


Sleep Glorious Sleep, I haven't rested this well in ages. Between the gentle hum of my diffuser and the relaxing scent of oils we are lights out without all the battles of the past.


Raise your hand if you want to enjoy any (or all) of the above?
Good. You are so in the right spot

 
 
So Seriously, the gateway to all of this and more was a box of oils. 11 oils to be exact. And let's not forget your pick of diffuser.


My Biggest Fear with starting Essential Oils was-


Not knowing what to do with this box and diffuser once I got it!
Because you have me!
Seriously, have you seen all the post I have just on this blog showing you how to use your essential oils. I LOVE sharing and teaching about oils.
Can you imagine what I share with the lucky people who enroll and purchase a kit with me?
You want to know a secret?
I want you to love and use your oils just like me! So I'm no holes bared. I'm going to teach all I know and I'm going to make it simple and easy.


I want to get you started off right with Essential Oils
Check out the FREE Bonuses for signing up with BY OILY DESIGN. Along with your premium Starter Kit you receive from Young Living you will get-
Here's a breakdown of the bonus items you get when you enroll with me and buy a YL Premium Starter Kit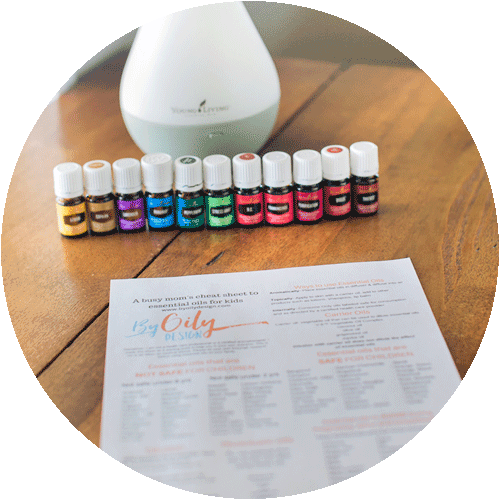 I'm ready to meet you at your comfort level for oils. I'm here to help guide you to the knowledge you need to create your very own way of using essential oils in your life.
What you'll learn in the new BY OILY EDUCATION 5 Day Email Course- Getting the most out of your Premium Starter Kit.

>>We will unbox your kit and show you how to get started with it.
>> The three ways to use oils- Diffuse, Topical and Ingestion.
>> How to develop a Personal Wellness Plan using Essential Oils
>> How to safely use oils on your family.
This course is packed full of easy to understand essential oil information. With PDF Cheat sheet downloads and step by step videos. Plus recipes for DIY projects where you get to use your kit oils and your jump box to make amazing essential oil products. I'm going to put you to work making everything you need so you are prepared and using Essential Oils.
Plus get access to all upcoming Free Essential Oil Classes I host.
BONUS TWO: JUMP START KIT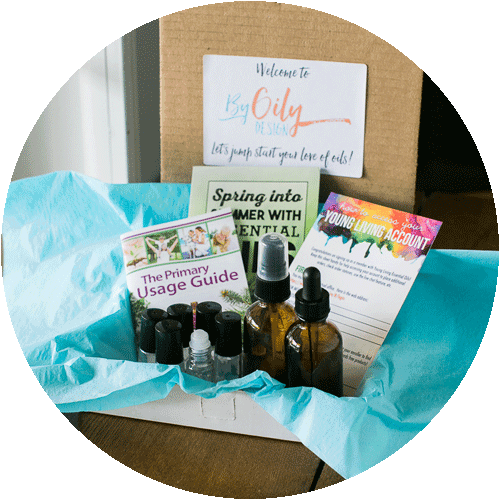 You have purchased an amazing box of oils. Now what you need are the tools to put those awesome oils to good use. This is where the Jump Start Box comes in! I'm going to send you a box full of my favorite essential oil tools so you can get to using your premium starter kit as soon as it arrives!
What you'll receive...
>> Roller Bottles
>> Dropper and Spray Bottles
>> Gel capsules
>> Recipe E book with over 100 essential oil recipes
(Jump box is for US residence only, Other countries will receive a YL product credit for the value of the jump box)
BONUS THREE: ACCESS TO PRIVATE FB GROUP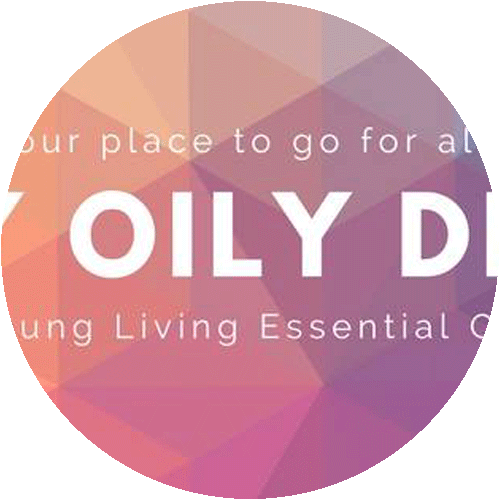 Enjoy membership to the private members only By Oily Design FB Community where we talk oils and you can ask questions to not just me but lots of other essential oil users.
What to expect...
>> Get the latest news in essential oils.
>> Get your essential oil questions answered by myself and other essential oil users
>> Hear testimonies of how others are using essential oils in their wellness.
>> Become a part of a great online community that is a safe place to talk oils.
Absolutely! Anyone can do this.
Here is how.
You start out with the purchase of a Premium Starter Kit. You know the Box of oils you've seen countless times on my website. It comes with 11 of Young Living's most popular oils and your choice of Diffuser. This purchase gets you the wholesale membership with Young Living which gives you 24% off retail price. You sign up for your membership and kit with me as your enroller and then we start your oily education.
You have two choices HERE...
Continue what you you've been doing and watch yourself become more frustrated with your family's wellness, the state of your house and your own wellness. That can't feel good.
Or you can
Learn all I know and become a busy essential oil lovin momma, loving on her family and enjoying an amazing change for good in your life.
Can you imagine what your life can be like 3 months from now or even one month…
My only regret was not starting essential oils sooner.
Open the door to change in your life. Get Started with a Young Living Wholesale membership and Kit today!
Want a little more info before you take the leap?
Here are some of the most asked questions.
So what do I think is the easiest way to try out essential oils?
I personally think it is by purchasing a YL Premium Starter Kit.
Why the Premium Starter Kit and not just a single oil or two?
Well for one, the starter kit is a collection of some of YL most popular oils. They are popular because of their many uses and how versatile they are. This collection gives you tons of options and opportunities to try out oils for all types of situations and needs.
| | | |
| --- | --- | --- |
| | What's in the Young Living Premium Starter Kit? | |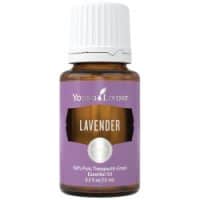 5ml Lavender
Use Lavender as part of your evening routine. Rub oil on the bottom of your feet before bed or create a bed spray with Lavender and water in a spray bottle.
Make a body oil with Grapeseed oil and Lavender for an amazing after bath oil.
Diffuse with other oils for a spa like experience.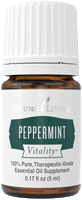 5ml- Peppermint Vitality™
Has a bright, cool flavor, with benefits that include gastrointestinal comfort and normal digestion support, in addition to its great taste.
Diffuse for a scent that invigorates the mind and senses, while inspiring a sense of peace. smells amazing when diffused with scents such as Lavender, Rosemary, Spearmint, or Sage!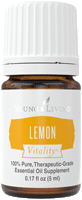 5ml- Lemon Vitality™
 Boost and detox your home cleaning by creating DIY cleaning products using Lemon Oil
Add to beauty products to reduce the appearance of blemishes.
Diffuse it's bright and delightful citrus aroma to eliminate odors and infuse your whole home with its clean scent. Diffuses well with other citrus oils like Tangerine, Grapefruit, Orange, Bergamot, Rosemary, Tea Tree, Tarragon, and Eucalyptus Radiata to create an aromatic environment that is clean-smelling and positive.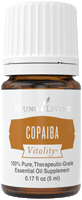 5ml- Copaiba Vitality™
Has a sweet Aroma.
Can be used to support and promote wellness.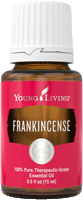 5ml- Frankincense
Add it to your beauty routine for a luxurious experience. It's ability to smooth the look of healthy skin makes it super popular for DIY beauty products.
Can be used to support and promote wellness.
Fabulous oil for diffusing, it has an earthy, uplifting aroma that is a perfect for a base note in creating your own diffuser blends.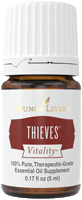 5ml- Thieves™
Combines Lemon, Clove, Eucalyptus Radiata, Cinnamon Bark, and Rosemary essential oils to create one of our most popular products for overall wellness.
Diffuse this aromatic blend to fill any space with a rich, spicy aroma. Mixes amazingly with Orange!
Use in your DIY Cleaning products to boost cleaning power and create and inviting, irresistible spicy scent.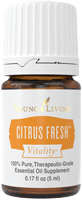 5ml- Citrus Fresh™
Citrus Fresh Vitality tastes great, but it also makes a great dietary supplement!
Dilute Citrus Fresh essential oil in a 1:1 ratio with your favorite night moisturizer and apply to skin for smoother-looking, more radiant-looking skin.
Diffuse Citrus Fresh in your home, office, or classroom for an aroma that invites positivity and energy.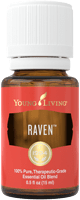 5ml- Raven™
A cleansing blend of Ravintsara, Peppermint, Eucalyptus Radiata, and other essential oils.
Raven creates a cooling sensation when applied topically to the chest and throat.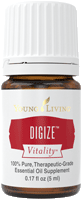 5ml- DiGize™ Vitality™
A unique essential oil blend, combining Tarragon, Ginger, Peppermint, Juniper, Lemongrass, Anise, Fennel and Patchouli oils for a spicy, exotic aromatic blend.
It is a great mealtime companion and addition to your wellness regimen.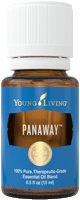 5ml- Panaway™
Apply it directly after exercise. Its energetic aroma will help create a soothing and stimulating aromatic experience.
Combine with a carrier oil to create a relaxing sports massage experience.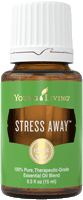 5ml- Stress Away™
With an aroma that is the perfect blend of tropical and citrus, Stress Away is uniquely relaxing and comforting.
Apply to wrist and neck in those stressful moments to create a sense of uplifting.
Add 2 drops to a warm bath with epsom salts for a relaxing bath.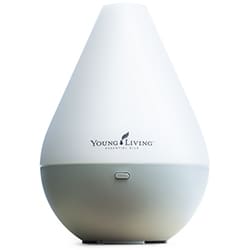 Your choice of Diffuser
With 4 fabulous Kit Diffusers to chose from you are sure to find the one that best fits your needs and price range. Kits start at $160 with the Dewdrop and Desert Mist Diffuser options.
Rainstone and Aria Diffuser kits are more.
Check out the other great items found in the kit. Click on the plus (+) to expand.
+
🌿1oz Sachet Thieves Household Cleaner

🌿 2x 2oz Sachets NingXia Red

🌿 AromaGlide Roller Fitment

🌿 10 Sample Bottles & Info Cards

🌿 Young Living Product Guide

🌿 Essential Oil Magazine
Want an insider tip?
I tell all my friends to get the Desert Mist Diffuser.
Why? Because it is super pretty and the functions for this diffuser are amazing. Check out this quick video on my favorite diffuser.
Ruth has basically been my saving grace. She has been my walking reference guide, She is truly a remarkable lady. I would not be where I am today if it weren't for her. Not only am I thankful I bought that premium starter kit with the Rainstone Diffuser, but I'm thankful I have Ruth to let me know exactly what to do with all of the 11 oils I received with it. Hands down best decision I have made my entire life.

Kenzie
In just a few simple steps you can be on your way to a healthier lifestyle using Essential Oils and with By Oily Design as your guide! Let's get you started with a Premium Starter Kit today.
The YL wholesale membership enrolled with Ruth Rackley includes:
Premium Starter Kit from YL and Wholesale savings of 24% off oils
Jump Start Box From By Oily Design
Oil Education from By Oily Design
Free membership to the By Oily Design FB Community
* price depends on diffuser selected, sales tax and shipping
Want access to buy Young Living Oils without getting a wholesale membership? Join as a customer and purchase oils at retail price. Plus get access to By Oily Design Blog Recipes and Free PDFs.
[social_warfare buttons="Facebook,Pinterest,Twitter,Google Plus,StumbleUpon,Total"]