Don't get burned by essential oils use our top picks for the best natural face serum for summer sun
I seriously can't believe summer is almost here! I'm so over the school year and really ready to have both my girls at home for a little while so we can enjoy the sunny outdoors.
With thinking about all the great time we will be spending outdoors in the sun, it got me going over in my head what essential oils I am using on a daily basis that could be potential sun issues.
Yes, although essential oils are amazing. There are some that can cause sun damage to your skin when applied and then healthy skin is exposed to the sun.
The first essential oils you need to be aware of are Citrus Oils. Citrus oils are found in many facial products because they are great for oily skin support and for promoting healthier skin for acne-prone skin. Citrus oils are labeled photosensitive, so you want to limit your exposure for around 24 hrs after using a citrus essential oil.
There are also some essential oils that require even longer times out of the sun.
What can happen if you are in the sun and are wearing a photosensitive essential oil?
Well, mainly you have the chance of getting a VERY serious burn in the location of the oil. And to be honest I have no desire to try that out.
This means it's important to check the oils you use in your homemade serum to insure your face oil is free of photosensitive oils. In this post, we are going to talk about the most popular photosensitive essential oils we see in diy face serum and the best essential oils to use instead.
*This post contains affiliate links to the essential oils and other skincare products I talk about in the post. I receive a small commission when you use these links to make a purchase.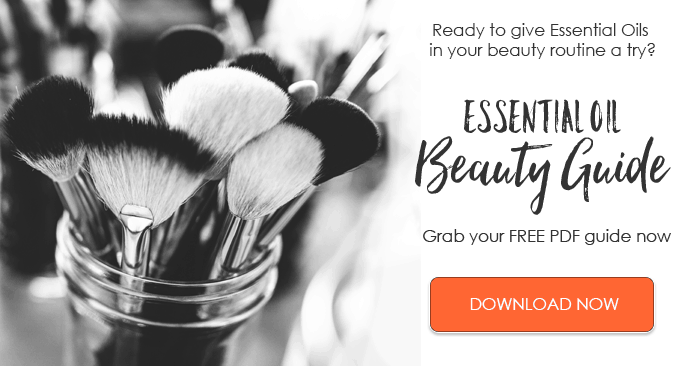 Here is a list of some popular Oils that are Photosensitive
Lemon
Tangerine
Orange
Bergamont
Citrus fresh
Lime
Grapefruit
Joy
Gentle Baby
These are just a small portion of photosensitive oils. Always check first before applying oils when you could be in direct sun. Trust me when I say a the burn you get from photosensitive oils can be no minor skin irritation.
One of the primary essential oil beauty products I use is the homemade Face Serum I made using oils from my Premium Kit. Man, it is the best natural Face Serum no matter your skin type. Check out my post with its recipe here. You won't believe what it did for my skin tone and wellness! Also remember that picking the best carrier oils for your skin type is key for creating face serum recipes that work.
I was sad to remember that one of the key ingredients is Lemon. Lemon essential oil is great for brightening mature skin and reducing the appearance of dark spots
Lemon is a citrus oil so it will be on my do not apply list for my face this summer. But I can't do without my face serum, so I decided to do a little research. You see my Essential Oil collection has grown a ton from when I first started and I just knew I had some great options for creating an all-new summer safe face serum.
Want to know more about Sun sensitive Essential Oils? Check out my blog post and download the essential oil safety sheet.
Did you know there are 3 common mistakes you can make when creating a facial oils that will make your face serum not work? I wonder if you are doing any of these face serum mistakes like I was.
The Best Natural Face Serum for summer sun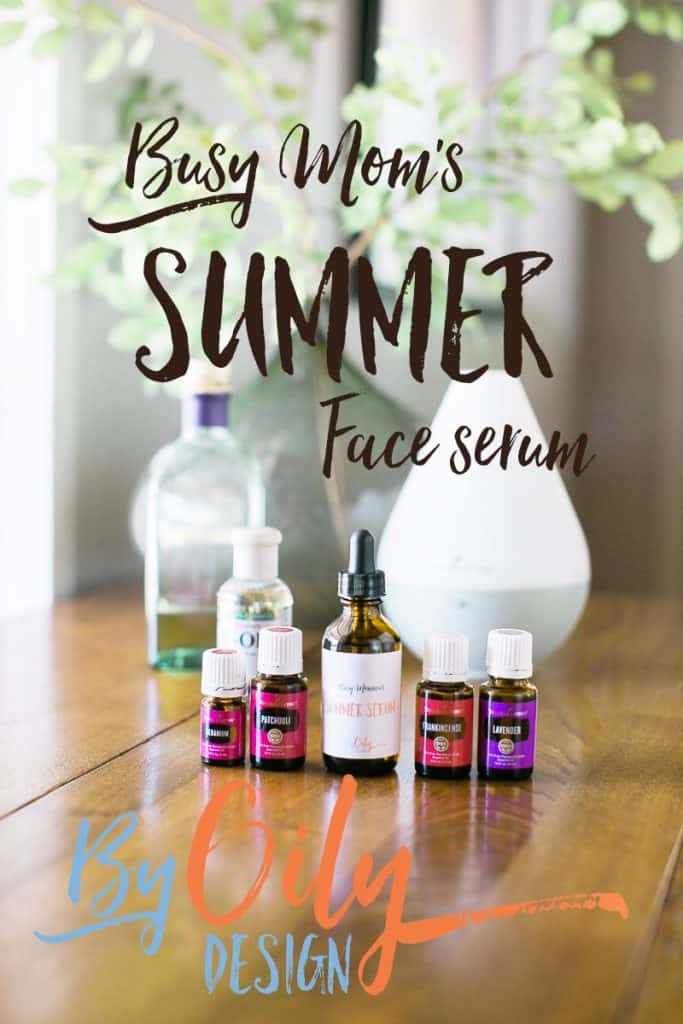 And guess what I found in my little growing collection that is amazing for the Face?
Geranium and Patchouli!
Can you say wow! That has got to smell amazing? Cause yes mam it does!
I bought the Geranium when I made some homemade hand cream that smells amazing and works wonders on soothing dry skin.
Plus geranium just smells awesome diffused.
Geranium may help soothe and maintain an improved appearance of tender, red, and swollen skin.
Patchouli was just one of those oils that I kept seeing pop up for diffuser recipes. I will be honest I haven't utilized this oil as much as I should so I was so happy to find out it may be used for promoting skin care.
Of course Lavender essential oil is just amazing for everything and Frankincense is fabulous for anything dealing with skin.
Worried that making your own face Serum will be hard?
Check out this quick video where I show you just how fast and easy making any face serum with natural ingredients can be. you will be so glad you did!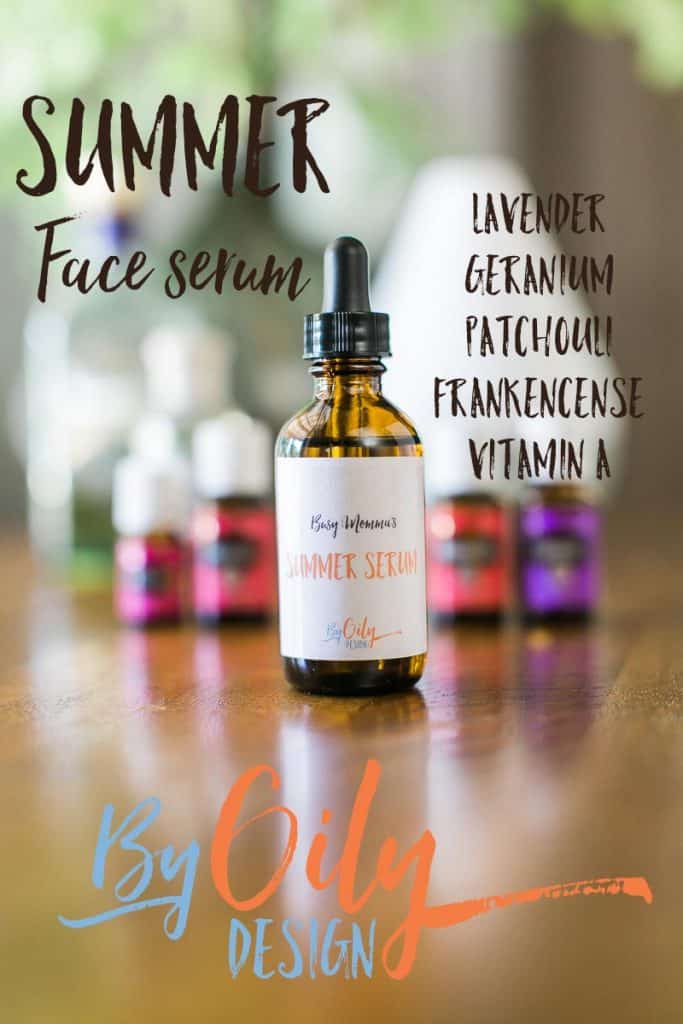 Summer Essential Oil Face Serum Recipe

Need Essential Oils you can get them HERE!
I've been using this serum for about two weeks. I absolutely LOVE the smell and how it feels.
I'm so glad I added the Vitamin E to the mix! With all the great qualities of the oils and the fact it is safe to wear out in the sun, I plan on using it in the morning and evening times after a wash my face.
In my research, I found quite a few other oils I can't wait to try in another face serum. but for now, this is my newest favorite of the summer. I hope you will give it a try and let me know how it works for you.
Would you love the chance to find someone to help mentor you through the process of creating the best natural face serum?
What if I told you I would help you for FREE!
The above recipes are made using Young Living Essential oils. They are the only essential oils I trust to use on my family. The reason I use only Young Living is pure and simple, I know the quality that goes into Young Living oils. I only want the best and purest to use on my family and Young Living Guarantees that with their Seed to Seal pledge. If you are new to essential oils or have been using different brands, I'd love the chance to introduce you to Young Living essential oils. Let me help you get started on a healthier lifestyle for you and your family. To find out more, I'd love for you to check out my post on
It's a fun and informative post about how this normal, plain jane mom got started with essential oils and how you can too! check it out here- How to get started with Essential Oils.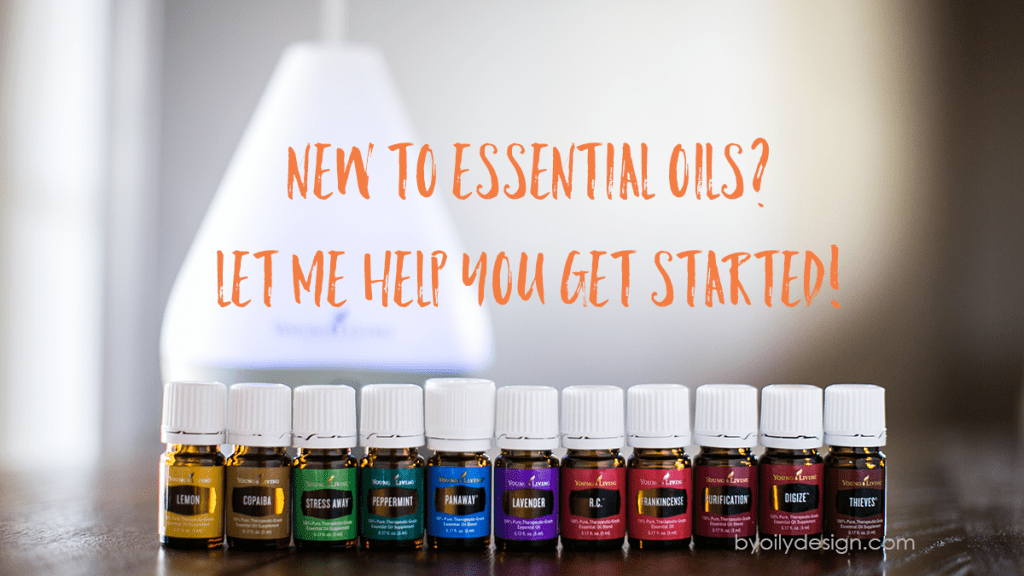 best face serum for glowing skin