Pinterest has gotten me again!
Essential Oil Inspired Bar Soap Recipe For Beginners!
Don't worry, this Essential Oil Soap Recipe is an easy craft DIY project, with only 5 simple steps. I will bet that you more than likely have most if not all the ingredients on hand.
The other day I was cruising through Pinterest and I stumbled onto a pin for making essential oil soap. I have seen recipes for making homemade Essential Oil soap bars before, but after some research, I would find it was way more complicated than what I was willing to get into.
*This post contains affiliate links to the essential oils and other products I talk about in the post.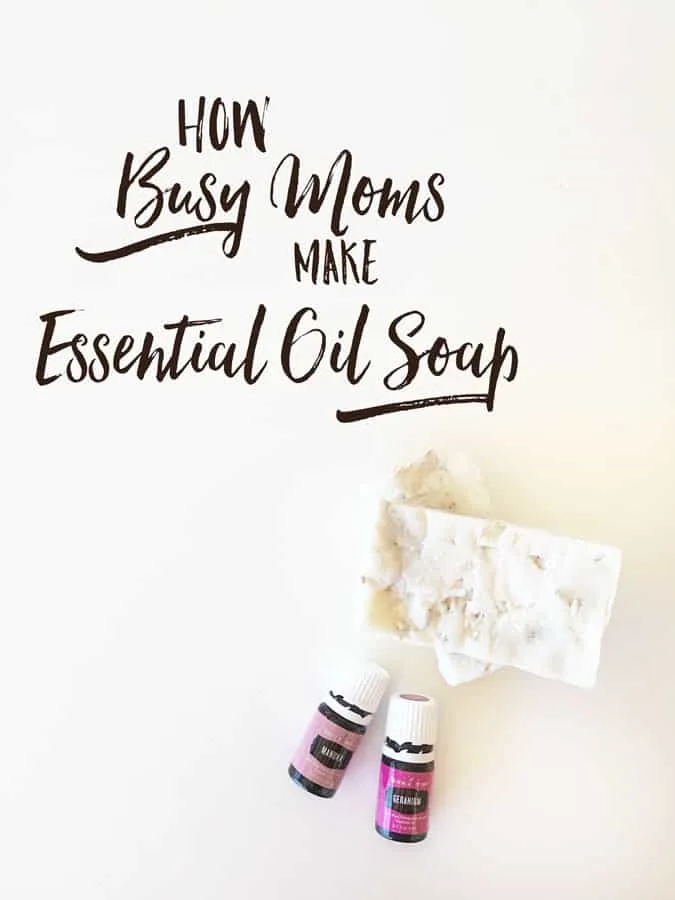 To make your own DIY soap from scratch using Lye is no simple task, but the draw to create a handmade essential oil soap was just too tempting.
I then found, rebatching.
Rebatching is when you take already made soap and melt it down to create your own soap blend.
In this post, I am going to share with you my steps to creating DIY Essential Oil bar soap. Using the rebatching method.
This is a Lye free soap making process. Because the original soap maker will have already used lye in their process to create the base soap.
I am a total newbie at this and I found it simple, easy and actually kid friendly. From start to finish it took me about 15 mins to prep and 1 and ½ hrs of actually letting the slow cooker melt the soap down. As a plus, I had all the items I needed to make this and I bet you have them on hand too! I also loved how I could save money by making my own Essential Oil Bar Soap!
*This post includes affiliate links to Young Living Oils and to non-oil products mentioned.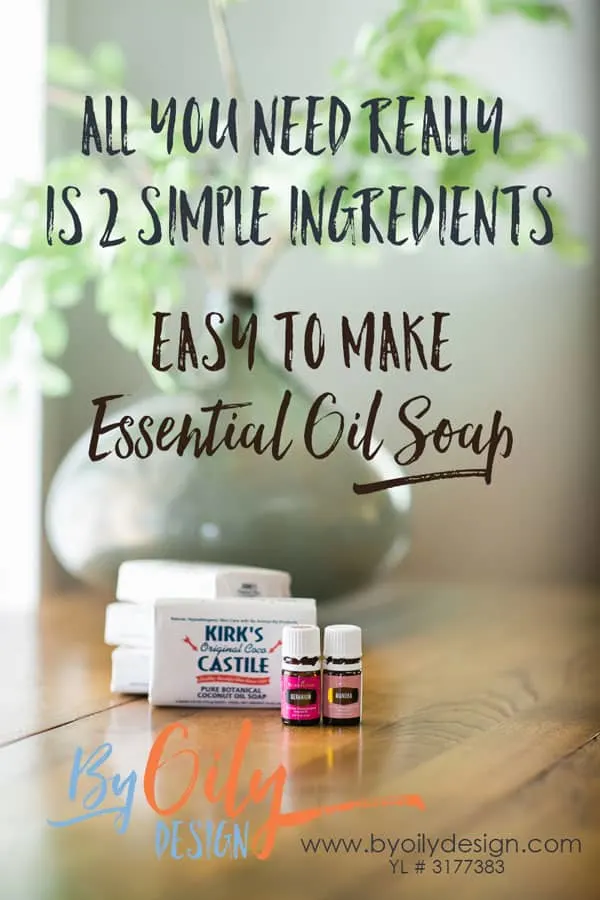 First step-
Gather your ingredients
For my soap base I actually use Kirks Original Castile Soap but next time I will definitely use Kirks Unscented Castile Soap. I chose it mainly because my local supermarket had it on sale and I had already bought it for my family's normal use. But I know that next time I will want to start out with a scent free soap base. (I used 3 bars for this recipe)
You could also use a premade soap base that is created especially for rebatching soap.
The main thing you want is the soap to be fragrance-free, seeing you want your fragrance to be the essential oils you use.
I can't even begin to tell you all the combinations you could come up with. In my research, I found a few I can't wait to try.
Spearmint & Patchouli
Rosemary & Peppermint
Lavender
Tea tree & Bergamont
Geranium & Manuka
In the end, I went with the Geranium and Manuka. One reason for my choice is that I wanted a handmade essential oil soap that would be gentle for my girls and something that would be gentle enough to be used by someone with Eczema. We found this combination to be soothing and calming for everyone in the house.
It's not required but I also wanted to add Oatmeal and Vitamin E in mine as I already had it on hand.
So I used in this recipe-
3 bars of soap
1/4 cup of oatmeal
1 tsp of vitamin E
Essential Oils 20-30 drops
Rebatching Soap Recipe
There are a couple of different ways you could rebatch your soap.
Double boiler- melt in a double boiler
Slow cooker- melt it down in a slow cooker
Microwave- melt it inside a plastic bag
I chose the slow cooker method. Mainly because I could take my time and not risk burning myself or burning the soap. Plus I get distracted easily and I just didn't want hot lava on my stove.
Probably the task that takes the longest to do is grating the base soap down so that it can be easily melted. I chose to take each bar, one at a time and microwave it on a paper plate for 10 seconds. This heated it up to where I could easily still hold the bar while grating it with a hand held grater. How long you microwave each bar is up to you, but I would not go over 15 seconds. This microwave step totally speeds up the grating.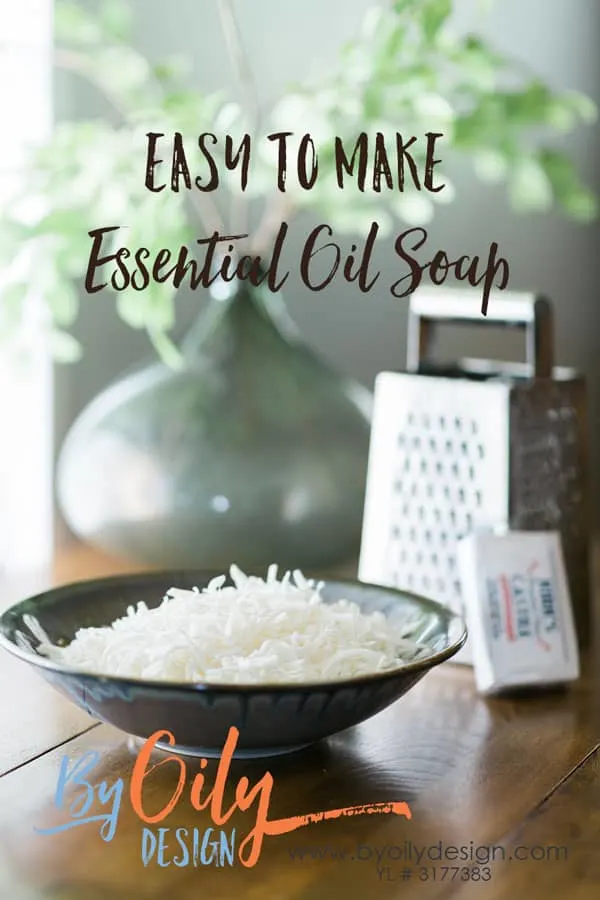 Place all the grated soap into the slow cooker and place it on low.
Every 10- 15 minutes check on your soap base and slowly stir. I use a metal spoon for this.
At about the ½ way point of melting, you can add a splash of water to help with the melting. I used about a little less than 1 oz of water. Add water slowly. The amount of water will vary as it really depends on how thick your soap is. The last thing you want to do is add a lot of water. Too much moisture will make your soap not harden as well.
After the soap melts, add oils, oatmeal and Vitamin E. I stirred well then poured the Essential Oil Soap mixture into my loaf pan that was layered with Parchment paper to help prevent sticking.
Wait at least 2 weeks to allow the Essential Oil Soap to cool and cure before cutting it into bars and using it.
I found this Rebatching, Essential Oil Soap Recipe kid friendly in that I could let my girls with my guidance, grate the soap and stir the soap while melting. I also allowed them to help me count the number of essential oil drops.
One thing I would change now that we are using the soap. I love the idea of the oatmeal and had thought to keep it whole it would be sort of an exfoliant. Well, it's a little too rough for my girls to use with the whole pieces of oatmeal. Next time I will put the oatmeal in the blender and break it down to a finer texture.
I would also probably add a little more essential oil as the scent is not as strong as I had hoped. I was worried about making sure I had diluted the oil enough. The oils I used, Geranium and Manuka, can be applied straight to the skin. But with the potential of my girls maybe using it I wanted to be safe. Next time I may use 20-30 drops total of the soap.
So that is my soap, for what little effort and time involved I will definitely be making another batch!
What do you think would be a great essential oil combo to try next?
Check out more popular new post
[recent_posts style="1″ rows="one" title = "Amazing Content" text_excerpt="Y" mode="most_recent_posts" posts_num="3″ selectable_posts="" text_color="undefined" hide_author="" ][/recent_posts]
Would you love the chance to find someone to help mentor you through the process?
What if I told you I would help you for FREE!
I'd love the opportunity to walk you through essential oils and help you choose the best oils to use for you. When you purchase a Premium Starter kit through me you will receive Free one on one mentoring from me to help you get comfortable and using essential oils in your life. I promise by the time we are done you will be a rockstar user of essential oils!
The above recipes are made using Young Living Essential oils. They are the only essential oils I trust to use on my family. The reason I use only Young Living is pure and simple, I know the quality that goes into Young Living oils. I only want the best and purest to use on my family and Young Living Guarantees that with their Seed to Seal pledge. If you are new to essential oils or have been using different brands, I'd love the chance to introduce you to Young Living essential oils. Let me help you get started on a healthier lifestyle for you and your family. To find out more, I'd love for you to check out my post on
It's a fun and informative post about how this normal, plain jane mom got started with essential oils and how you can too! check it out here- How to get started with Essential Oils.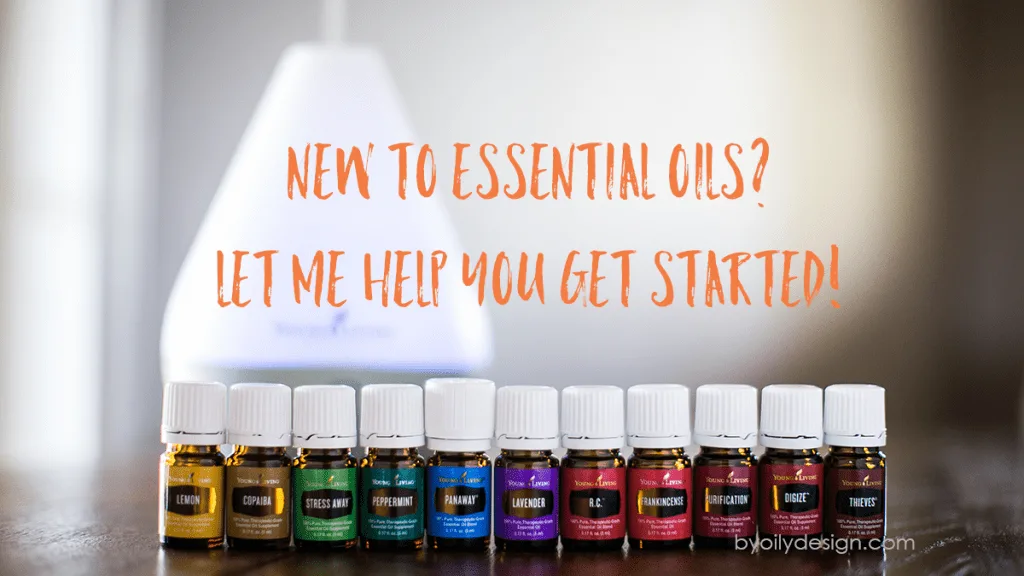 Purchase a Young Living Premium Starter Kit thru
BY OILY DESIGN
and receive:
One on One support from Ruth
free access to the By Oily Design online library that is constantly growing with information,
Access to the private By Oily Design Facebook chat group to talk oils with other momma's just like you
a FREE Welcome Jump Start Box full of goodies to get you going (rollerballs, spray and dropper bottles and more!)
A BONUS FREE E-BOOK- Essential Oils Everyday Uses (It is loaded with over 100+ recipes!)
Check out our FREE JUMP START KIT!
Available only for those who purchase their Premium Starter Kit through By Oily Design!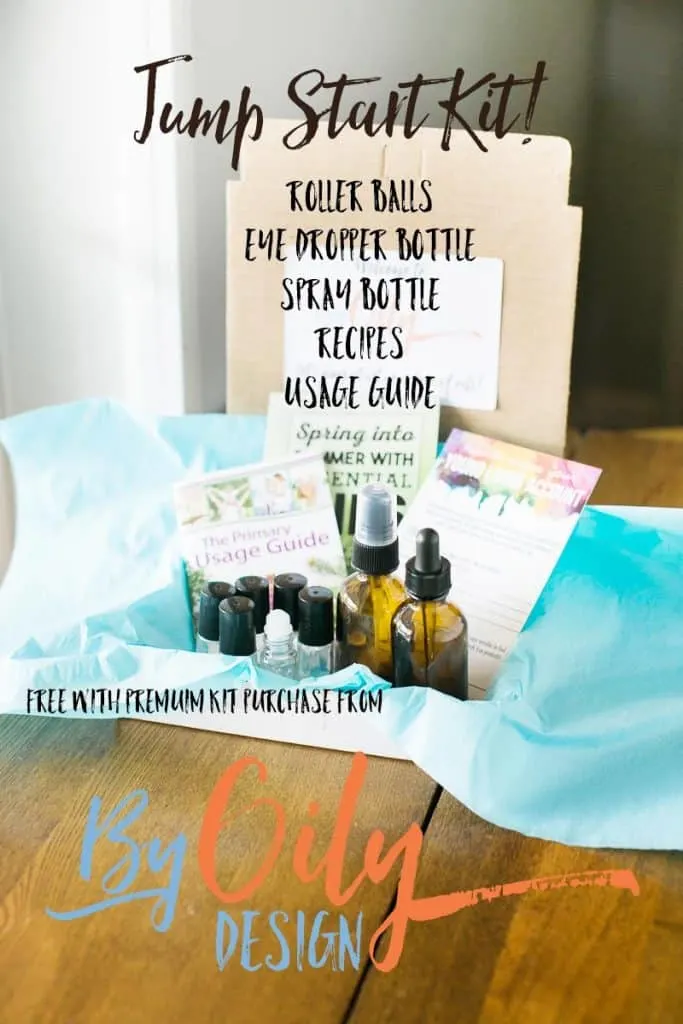 Get started with essential oils! Let me help you start out with the young living Premium Starter kit. When purchasing your kit thru me you will receive a Jump start kit (a $15 value) with recipes and everything you need to get started with oils. As a BONUS I will also include The By Oily Design Ebook- Essential Oils Everyday Uses! This new Ebook contains over a 100 tried and tested Essential Oil Recipes to get you started loving and using your oils. The Ebook is ONLY available to By Oily Design Members! byoilydesign.com YL member #3177383

So you don't have a kit yet? Well I'd love to help you get your hands on this box of awesomeness. Click here to get your Premium Starter Kit now!
I hope once you try this you will leave me a comment and tell me how it has rocked your world too!
COPYRIGHT: © Ruth Rackley and By Oily Design, 2015. You may use the URL of this post to share it on social media. You may also use the URL of this post to link to it from another website/blog. However, no part of the text of this post may be copied and used in a social media status update or on another website/blog without prior written permission of the author. You may share the graphics/s associated with this post on social media as long as they are not edited in any way. However, you may not use the graphic/s associated with this post on another website/blog without prior written permission of the author. This post and the graphic/s associated with it may not be printed and distributed without the prior written permission of the author. Unauthorized use and/or duplication of this material is strictly prohibited.
DISCLAIMER: The information on this website is based upon my research and personal use of Young Living essential oils. The statements made and the products mentioned on this website have not been evaluated by the Food and Drug Administration and are not intended to diagnose, treat, cure, or prevent any disease. Please read the full disclaimer here