A busy mom's springtime Wellness Plan? Does it even exist?
What is a busy mom to do, we all know it's coming, that dreaded pollen that comes every spring. With it comes the yellow pollen haze that covers every corner of your house and quite frankly the world. I would absolutely love spring if it wasn't for the dreaded pollen that has ruined springtime wellness for me every year since I was born. Seriously pine pollen is the worse in turning everything such a yucky yellow color. Don't even get me started on how when I was a professional photographer, I use to beg brides not to do their bridal portraits in the early spring. Yellow dust and a white dress do not play well together.
I'm excited because this spring, this busy mom has a plan. I've got a few tips and tricks that will help support natural wellness for a busy mom's springtime. Plus they are simple to do.
My go to all natural essential oil wellness mix this spring season will be the essential oil Trio of LLP- what is LLP?
Well for me it's the amazing essential oil trio of Lemon, Peppermint and Lavender.
Can I be honest right here, when I first started oils I actually laughed at the thought that these three would have any effect on my spring wellness, much less turn my spring into one of the most amazing times of the year for me. Then I put them in action as part of my wellness plan and can I say I so got humbled and proved wrong. I now laugh when people give me that doubting look. Cause I just know they are about to get a surprise.
I will admit, some days I want to kick it up a notch. On those days, I plan on adding Copiaba to the mix. What is awesome is that all four of these oils are in the premium starter kit from Young Living! Here is how I will be using these awesome bottles of essential oils.
*This post contains affiliate links to the essential oils and other products I talk about in the post.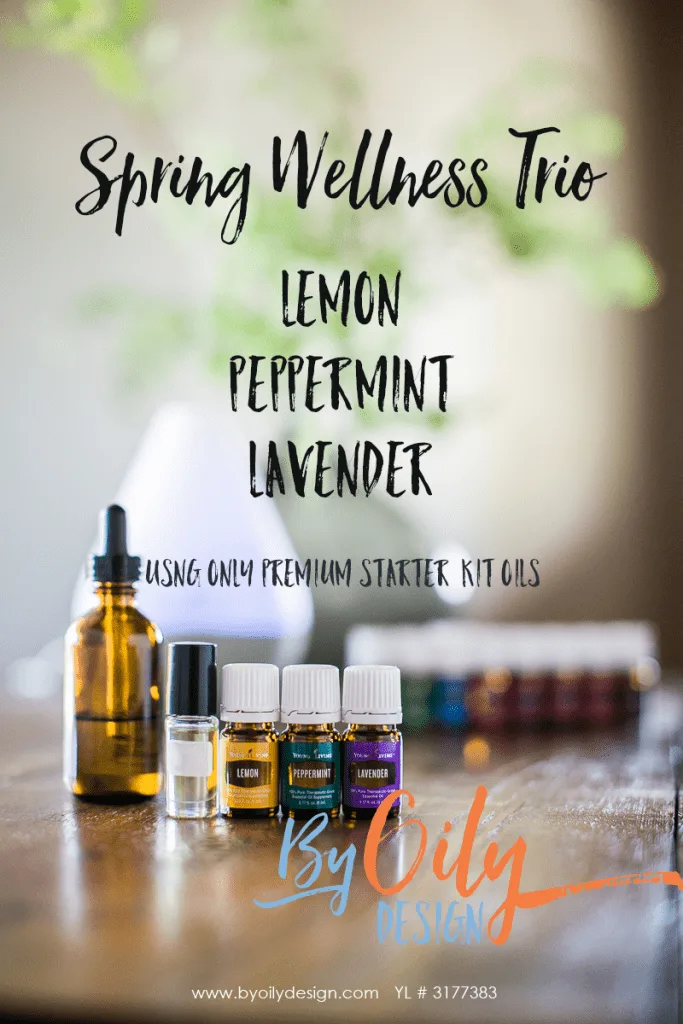 How am I putting this spring time wellness plan into the works?
Here are the four ways I plan on using LLP
1- Essential Oils in Diffuser
I plan on diffusing the lemon, Peppermint and lavender at night in my room while I sleep to help promote my spring time wellness. Just a couple of drops each. If it's a really rough day I will Diffuse then too. I just love this uplifting scent. Makes my house smell amazing and gives me the needed spring season wellness support I need.
2- Essential Oil Roller Bottles
I made an roller to take the LLP springtime wellness trio on the road. Yes, I've already had to start using it before I can even see the dreaded yellow pollen. There is something out there blooming and it's got me already hurting. The roller I made is a 5 ml roller with Lemon, Peppermint, Lavender and Copiaba. (10 DROPS OF EACH fill rest of roller with carrier oil) I apply it at the base of my neck, behind ears, bridge of nose and under nose. Again, I just love the smell of this trio of Essential Oils, so it's kinda become my go to perfume for the spring time with the added bonus of spring time wellness support.
Never made an Essential Oil Roller? Check out this super short video where I show you how I make my favorite roller Called the Daily Roller. (you can find the post about it HERE) Bonus to watching this video? You get to see the quirky fun side of me 🙂
For the roller bottles I suggest these-

For Carrier Oil I use-

Quick public service announcement on essential oil safety- Please, be careful to keep this away from your eyes! If you ever get oils in your eyes remember to use a vegetable oil to "wash" (dilute) the essential oils from your skin and eyes. Never use water, remember oil and water don't mix so water would not help remove the oil if you were to get it in your eyes. Also Lemon is a hot oil and so you should stay out of direct sun if using this on your skin, no one wants sunburn on top of everything else going on.
And back to the roller info, You can double this recipe for use in a 10ml roller. I do want to say that this roller is made for adults, for kids you would want to dilute or you might want to try Young living's kid essential oil line they have an oil called SniffleEase. It's next on my list to get for the girls.
I've also heard of some people having success with adding RC to their diffuser and roller bottles to help with spring wellness. RC is also included in the premium starter kit!
Another go to oil for me this spring that is not apart of the premium kit will be my Deep Relief Roller, Oh how I love this guy. It is amazing how it can revitalize your day! I have made my own roller blend similar to the deep relief roller using Peppermint, Panaway and Copiaba. It has worked really well too.
3- Essential Oil Capsules
For those who are unable to diffuse all day or even apply topically you can even take the trio (LLP) in a capsule. It's simple to make, fill a capsule with 1-2 drops of each oil and fill the rest of the way with a carrier oil like grapeseed. replace the cap and ingest with a lot of water. I would only use the ingestion technique if your oils are labeled by the FDA as safe for consumption. This is one reason I use Young Living oils because of their Vitality Line of oils which is FDA labeled as okay to ingest oils.
Capsules-

4- NeilMed Sinus Rinse
This one had me pacing the bathroom this morning, I had never tried the Nety pot or the Neilmed with an essential oil added to it. To be honest I was worried, would it sting or hurt? But I was hurting from all the pressure in my head and was desperate for some sort of relief. I'm so glad I put on my big girl panties and gave it a try. I opened the salt package that came with the kit and put one drop of Thieves in with the salt. I then poured the salt and thieves mix into the bottle and added Distilled water. There was zero discomfort and let me tell you, I could tell the difference between the Neilmed with Thieves versus without Thieves. I would say after about 30 minutes of my nose and sinuses finally letting go of some of the pressure and junk it had built up I've found at least 50% relief. I plan on doing it again tonight. In researching, I found that some people use Lavender instead of the Thieves and I might give it a try too. If you were to use this one kids I would go the Lavender route. If you decide to do thieves I would not use it before bedtime as the cinnamon and rosemary in thieves could cause some breathing problems. Yes, I am a bit over the top on safety when it comes to my kids but I always err on the safe side with them.
Here is a link to the Neilmed that I have. My ENT and my Lung Specialist both are giving these guys out to all their patients. I love the fact that they have come to realize that some home remedies do work and work great.
UPDATE- For the last year I have switched to the Navage Nose cleaner and I love it. If you can get it for under $100 snag it up. Especially if it comes with extra capsules.
So that is my new go to for a busy mom's springtime wellness plan. I love the fact that I'm not made to feel groggy and tired from something that my body really isn't happy to be taking. I hope once you try this you will leave me a comment and tell me how it has rocked your world too!
It's a fun and informative post about how this normal, plain jane mom got started with essential oils and how you can too! check it out here- How to get started with Essential Oils.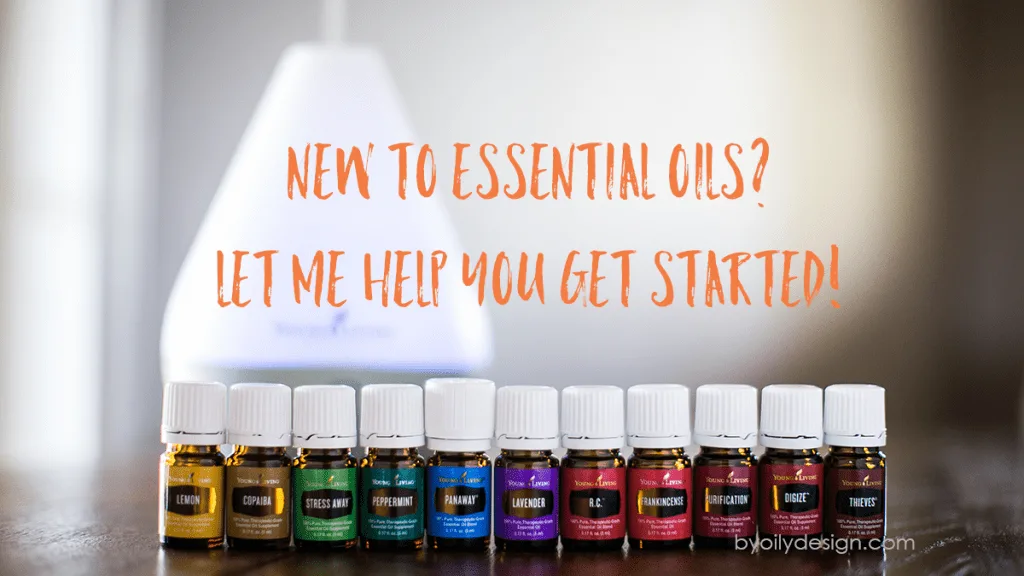 DISCLAIMER: The information on this website is based upon my research and personal use of Young Living essential oils. The statements made and the products mentioned on this website have not been evaluated by the Food and Drug Administration and are not intended to diagnose, treat, cure, or prevent any disease.Please read the full disclaimer here