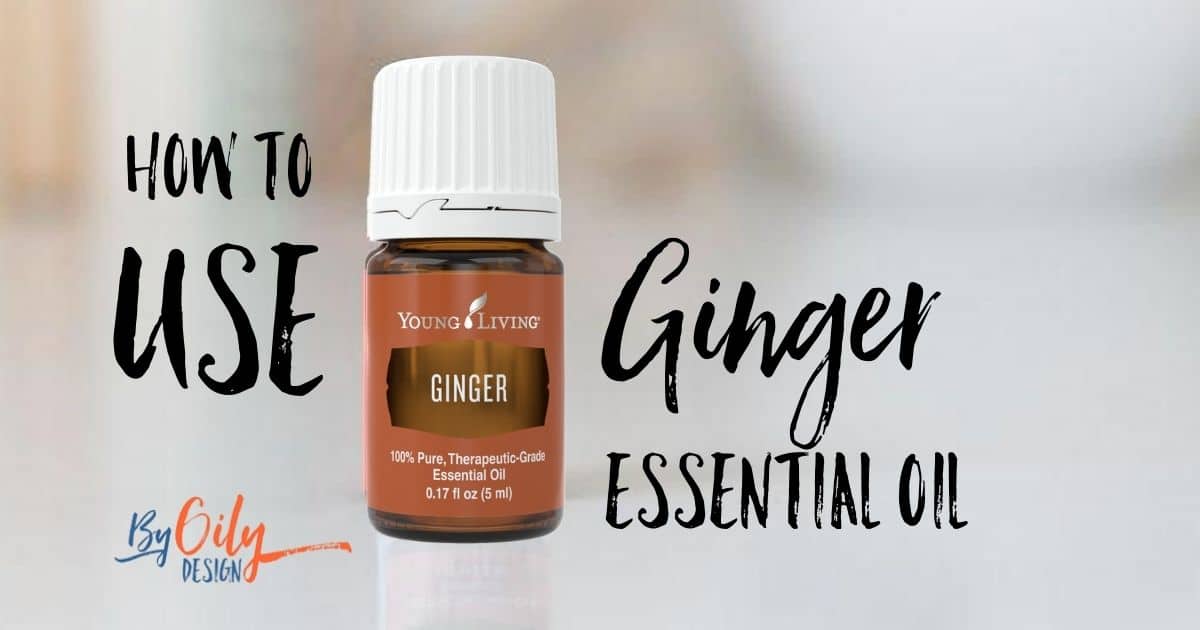 The first thing that inspired me to learn more about ginger essential oil is its nickname – The oil of empowerment. Wow! I'd like some of that.
But the more you read about this warm and spicy essential oil, the more you realize how much it can help your body and mind.
Ginger essential oil is steam distilled from the ginger rhizome. It helps to support digestion, relieves tired and achy muscles, and supports circulation.
So read on to learn more about the benefits and different ways to use the stimulating and warming ginger oil.
*This post contains affiliate links to the essential oils and other products I talk about in the post. Purchasing them here from my blog is no extra cost to you but I do earn a commission that helps in the cost of running this blog. Thanks for your support!
What is the ginger essential oil?
Ginger essential oil is extracted through steam distillation from the rhizome of the Zingiber officinale herb, better known as ginger. Ginger is an herbaceous plant that is indigenous to south China. It is a beneficial spice that is used in many home remedies, thanks to the presence of gingerols.
The ginger essential oil has many of the benefits of ginger. It is also used in aromatherapy and also improves skin and hair.
Botanical name – Zingiber officinale
Common Method of Extraction- Steam Distillation
Plant part used- Rhizome
Chemical constituents – Camphene, B-Phellandrene, α-Pinene, Geranial, Zingiberene, β-Bisabolene, Sesquiphellandrene, and Curcumene
Color – Pale yellow to dark amber
Consistency –Medium to watery
Aroma – Spicy, sharp, and warm
History of ginger essential oil
Ginger is indigenous to south China. Over the centuries, its growth has spread to other parts of the world, including Asia, India, the Moluccas (the Spice Islands), West Africa, Europe, and the Caribbean.
Ginger was exported to Europe and India in the first century AD, and now India is the largest producer of this plant.
Ginger has been used for its beneficial properties since ancient times. There is mention of this spicy herb in both Sanskrit and Chinese texts. The ancient Greek, Roman, and Arabian literature also talk about ginger.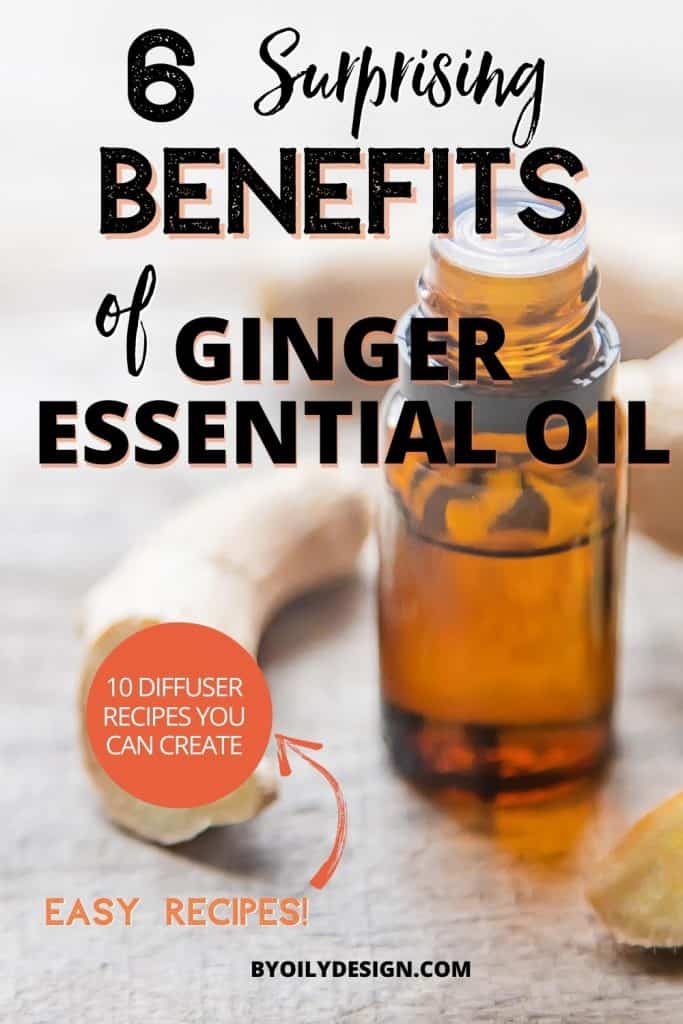 Benefits of ginger essential oil
1. May support stomach and digestion wellness
Ginger essential oil is a favorite for natural support of digestive wellness.
Inhaling just a drop or two of ginger oil in an inhaler may help calm and soothe the feeling of stomach unease.
2. Aids in Relaxation
Ginger essential oil is well-known for its stimulating effects. It can aid in relaxing you when the feelings of a stressful day take over. Its invigorating aroma may also help enhance concentration.
3. Promotes clear skin
This oil has a high antioxidant activity, which helps to improve your skin.
When blended in a cream, it can help aid in producing softer skin.
Ginger oil has astringent properties that help to cleanse the skin. As a cleansing agent, it also helps to and help improve the appearance of an even skin tone.
4. Supports scalp and hair
You can also use ginger essential oil for hair if you notice itching or dryness in your scalp. This highly beneficial oil helps to keep your scalp healthy and rejuvenates your hair follicles.
5. Soothes tired muscles
Ginger oil benefits include its ability to soothe overworked muscles and support circulation, which is highly beneficial for reducing muscular aches after a tough workout.
Add a couple drops to the Young Living Ortho Sport® Massage Oil for a post-workout massage.
6. Enhances appetite
Many people, especially older people, look for ways to stimulate their appetite.
Ginger oil has the ability to soothe a rumbling tummy, which also helps to stimulate the appetite.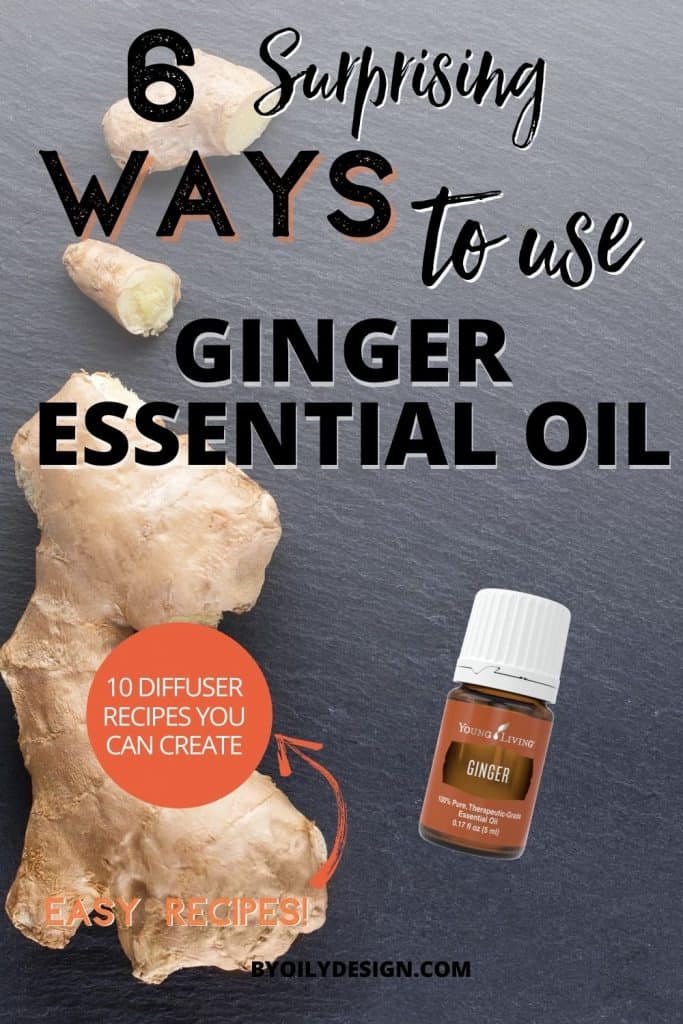 Ways to use ginger essential oil
1. Cooking and baking
Ginger is an essential part of Asian cuisine. Young Living has ginger oil as a part of it's FDA approved Vitality line. It's labeled safe for ingestion so you can add ginger oil in place of ginger to give your dish a sweet and spicy flavor. You can also use ginger oil while baking pies, ginger snaps, and banana bread.
2. Reduce unease while traveling
You can travel with your bottle of ginger oil if you are going on a long drive or along winding roads. Its soothing properties will help if you are feeling unease. You can add a drop of ginger oil in your water and drink it. You can also put a drop of this oil on your palms and inhale its calming aroma.
3. Support proper digestion
If a rumbling tummy or any other digestive concerns are troubling you, ginger oil can be highly beneficial for you.
Mix two drops of ginger oil into a glass of water and drink it or make a soothing ginger-honey tea like this one.
Ginger-honey tea recipe
Add a drop or two of ginger vitality essential oil and a teaspoon of raw organic honey to a cup of hot water. Stir and drink.
4. Massage with it
If you are feeling stressed or overworked muscles are troubling you, a massage with ginger oil can be helpful. Dilute it with coconut oil and apply topically.
5. Diffuse it
Have you tried adding ginger essential oils to your diffuser blends?
Its calming and soothing properties can help relax you.
Ginger essential oil blends well with several beneficial essential oils, contributing to aromatically appealing scent combinations.
You can blend your ginger essential oil with Bergamot, Cassia, Cedarwood Atlas, Cinnamon, Coriander, Eucalyptus, Frankincense, Geranium, Juniper Berry, Lemon, Lime, Myrtle, Neroli, Orange, Palmarosa, Patchouli, Rose, Rosemary, Rosewood, Sandalwood, Vetiver, and Ylang Ylang oil.
On a day you are stressed and need something to relax you, try one of these diffuser blend recipes featuring Ginger.
Oh and don't forget to pin this post to your essential oil diffuser board on Pinterest that way you can come back to this post any time you need it!
NOTE TO PREGNANT MOMS – Ginger oil is safe to diffuse while pregnant. Try diffusing one of these ginger essential oil diffuser recipes to help ease those first trimester complaints. My favorite one is the Ginger Soda recipe with ginger + citrus fresh and lime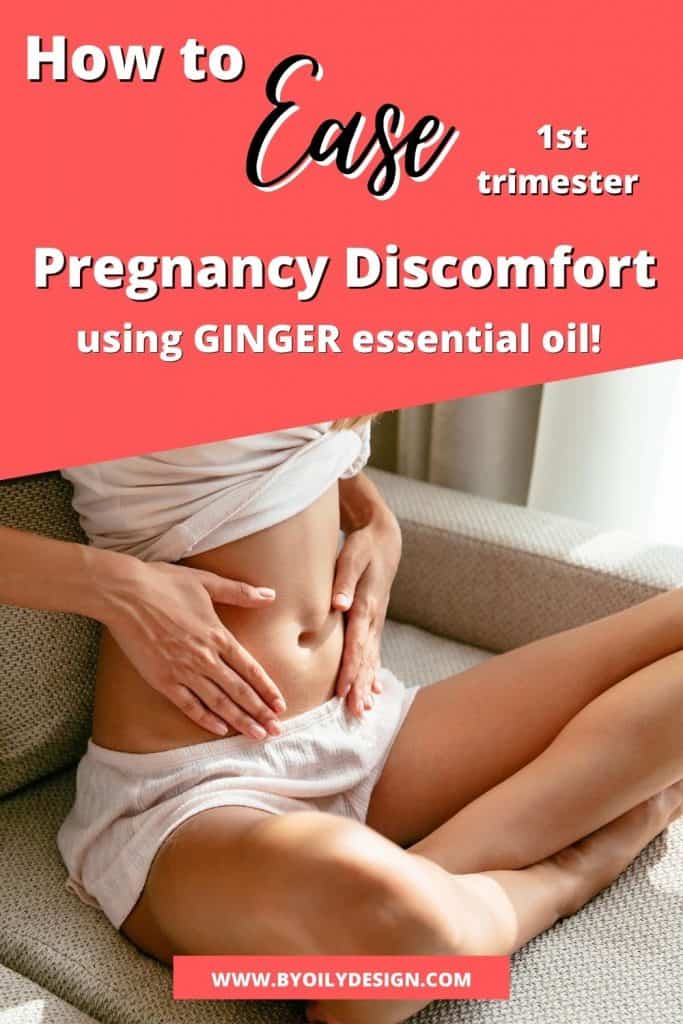 6. Use it in a hair mask
Summer heat and exposure to sunlight can dry out your tresses. A hair mask made from ginger essential oil can work wonders for your hair. Ginger oil is also known for its ability to stimulate hair follicles and boost hair growth. When you use ginger essential oil for hair, it also helps to improve hair growth and reduce dandruff.
Try our ginger essential oil recipe for hair mask to hydrate and condition your hair.
7. Improve your skin
Ginger oil has so many beneficial properties that can help support a more youthful appearance, reduce the look of fine lines. It is rich in antioxidants that help support youthful skin. You can use ginger essential oil in several natural skincare recipes.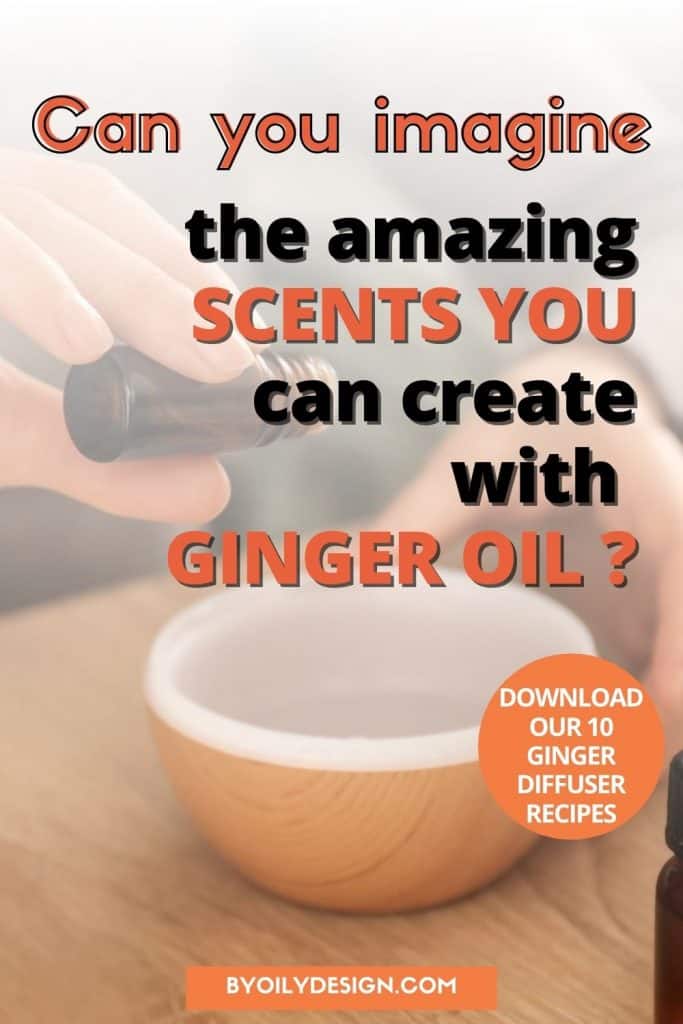 Some frequently asked questions about ginger essential oil
1. What is ginger essential oil good for?
Many of us are aware that ginger oil is excellent for digestion support, but what many do not know is that it is also great for soothing tired overworked muscles. Its beneficial properties also make ginger oil highly effective in supporting youthful skin and also supporting a healthy scalp.
2. What can you mix with ginger essential oil?
Ginger oil is a versatile oil that can be used in many different ways.
Try mixing it with other essential oils like Bergamot, Cedarwood Atlas, Cinnamon, Geranium, Juniper Berry, and Lemon to use aromatically.
Add ginger oil to a carrier oil to create a nourishing body oil blend.
In a glass of water mix a few drops in and drink it for digestive support.
In addition, you can also mix it with unscented massage cream for additional benefits.
3. What are the side effects of ginger oil?
Ginger essential oil is generally recognized as safe, and very few side effects have been noted. You are advised certain precautions while using these essential oils –
If you have certain health conditions like diabetes, cancer, high blood pressure and other heart-related ailments, skin disorders, liver damage, or hormone-related ailments, you should take the advice of your physician before you take ginger essential oil.
You must never use ginger oil near your eyes, inner nose, ears, or any other sensitive areas of the skin.
Ginger oil can also lead to low blood pressure in some cases.
Ginger oil can also lead to phototoxicity, so you must protect the area of application from direct sun exposure for 24 hours.
4. Can you put ginger essential oil directly on your skin?
Ginger oil is very concentrated and should not be applied to the skin directly as it can lead to irritation and other adverse reactions. As a rule of thumb, all essential oils should be diluted in the ratio of 3 to 7 percent with a carrier oil. If you are concerned about an adverse skin reaction, you should first test a small amount of diluted ginger oil on your skin.
5. Can you ingest ginger essential oil?
Not all ginger essential oils are safe to be consumed. You must always check the label of the oil you are using to confirm that it can be taken internally. Young Living vitality ginger essential oil is approved for ingestion. You can add a warm spicy twist to your drink or food with a few drops of Young Living ginger oil. Mix a few drops of ginger oil into freshly squeezed lemonade to add a unique twist to its flavor.
Final thoughts
Ginger essential oil is extracted from the rhizome of the Zingiber officinale herb. It is rich in antioxidants. It has a spicy and warm aroma and can be used for cooking and baking. Ginger oil works well as a massage oil. Similarly, you can also use this oil to improve your skin and support more youthful looking skin. It works wonders for your hair and scalp.
Want to get started using essential oils? I'd love to coach you!
When you sign up with me as your enroller you get amazing support and education.
I even have an FREE Essential oils reference app just for those that enroll with me! I want you loving your oils and getting the most out of them you can.
Ready to get started? Click on the below image and let's get the starter kit in your hands.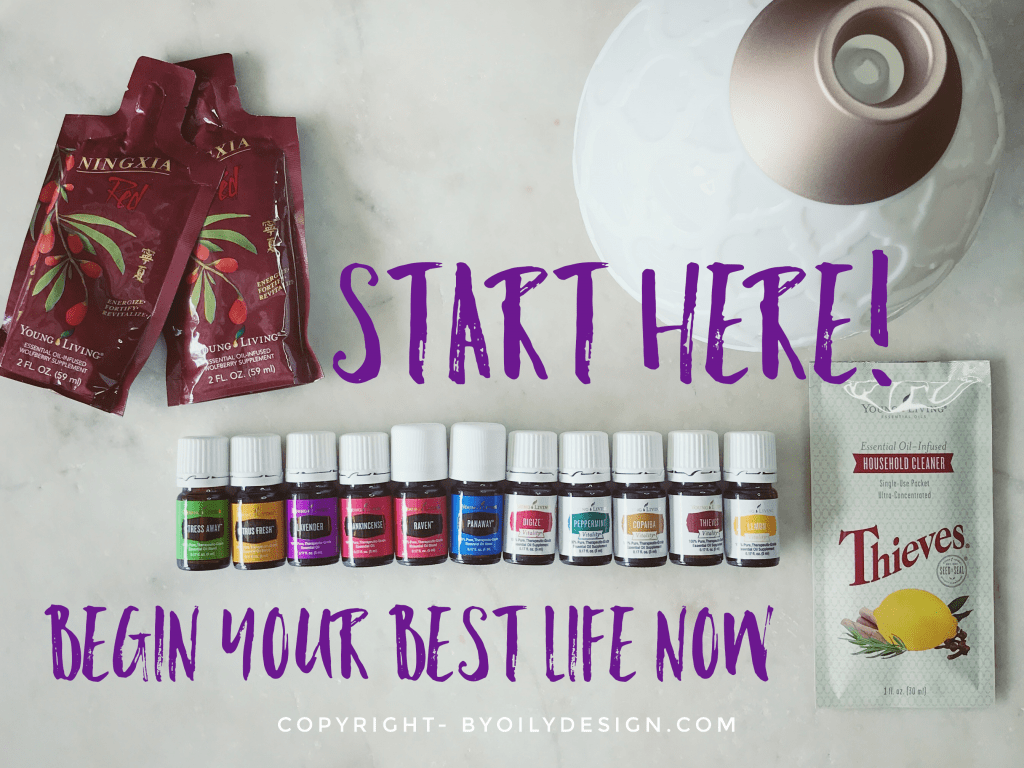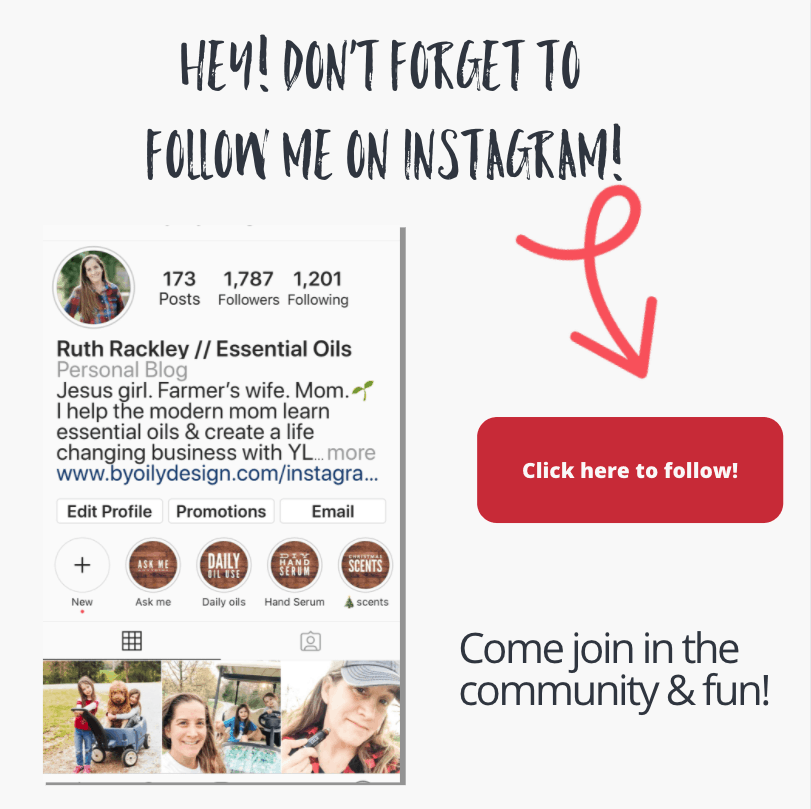 Written by Manveen Grewal , Edited by Ruth Rackley
Diffusing ginger