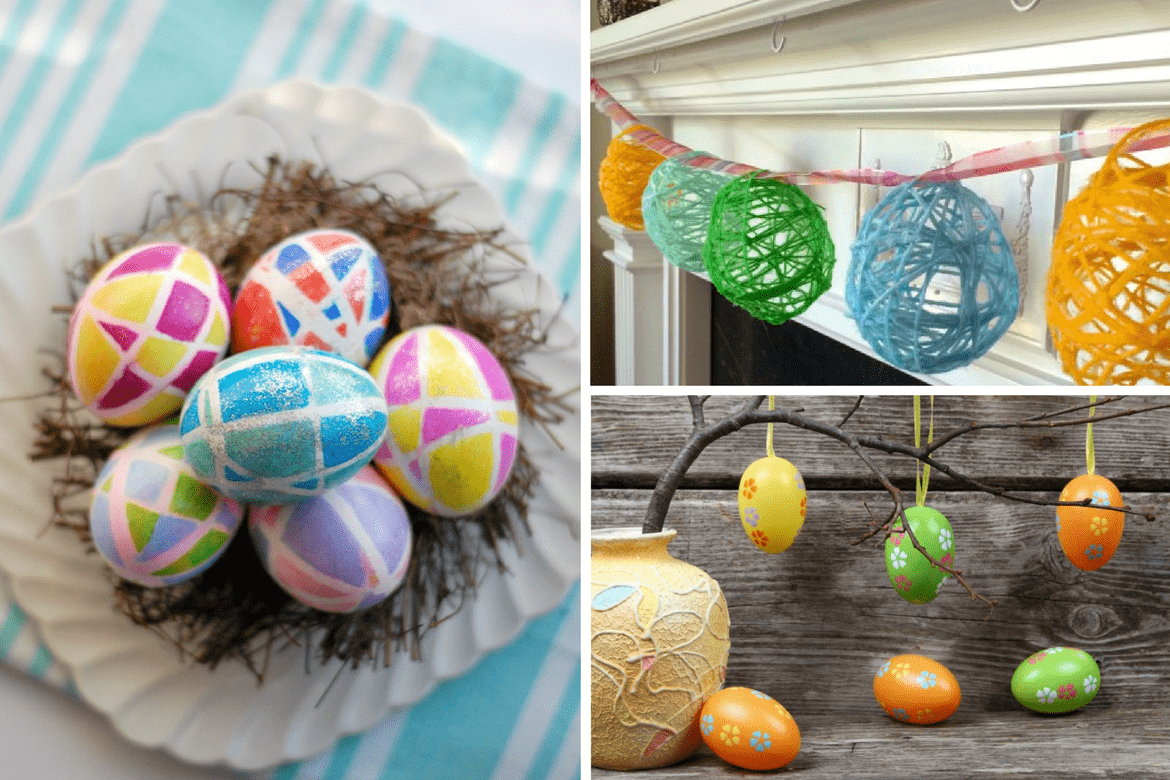 I'm that mom, Rarely am I prepared and craft projects tend to be one thing I'm definitely not prepared for. But I always want to do them. Typically, what stops me is lack of Craft materials and inexpensive ideas. Easter crafts are one thing this year I really want to do with my girls.
I have searched for easy, last minute Easter Craft ideas that won't break the bank. I looked mostly for projects that had Craft materials I already have. Because I'm typically last minute and if I have to shop for it, I'm more likely not going to do it.
So below I've found some fun and easy DIY Easter crafts for kids from all throughout the blogosphere. Check them out and let me know which one is your favorite!
How to Dye Easter Eggs with Natural Dyes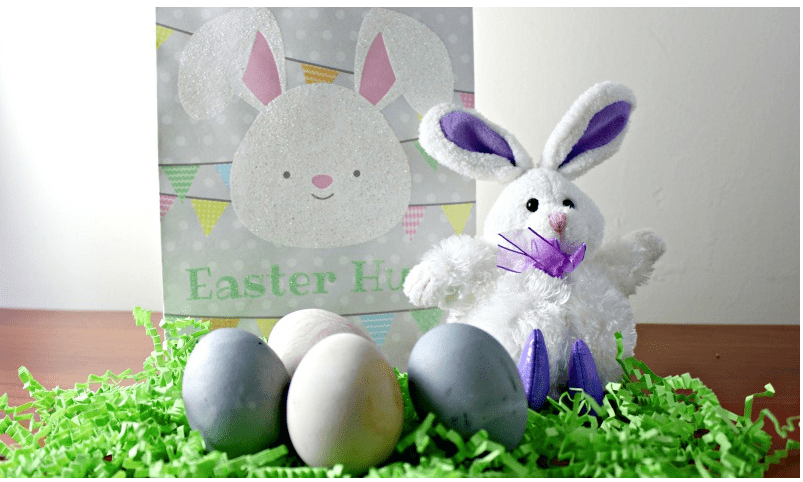 Found from Confessions of an overworked mom
I love this post, I have been wanting to try Natural dyes for our Easter eggs this year. My girls have always begged me to eat their Easter Eggs and I just couldn't let them knowing they had been soaking in the synthetic dyes used in the Easter Egg Kits. This post shows you how to make 7 different colors!
Adorable DIY Paper Bag Bunny Treat bag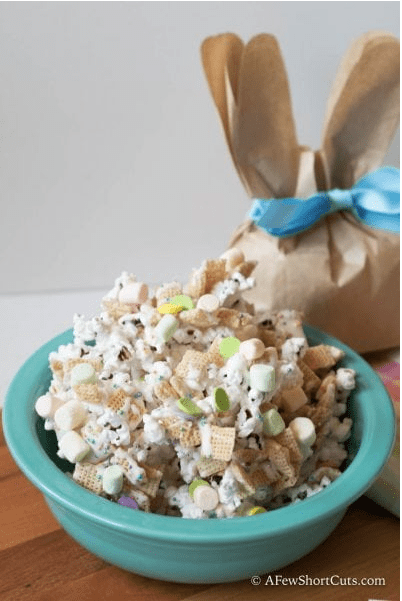 Found from A Few Short Cuts
If you are looking for a quick, inexpensive but super cute Easter craft and gift for your preschooler? These adorable DIY Paper Bunny Treat Bags will be an Easter Craft hit. I'm going to do them for my youngest and seeing we are working on her scissor skills they might have interesting ears this year. But I think that is part of the fun, don't you?
Homemade Resurrection Eggs Printables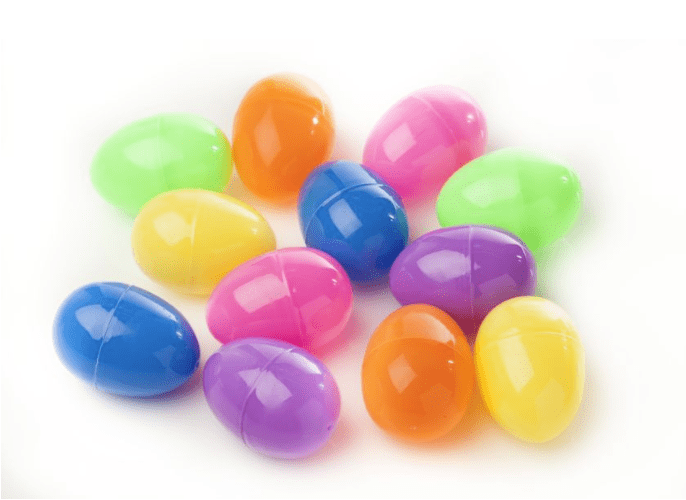 Found from Saving Dollars and Sense
Share the story of Easter using Resurrection Eggs this year and start a new tradition with your little ones. The resurrection eggs printable scriptures make this a simple and easy to understand resurrection eggs Easter craft that kids love to do.Using twelve plastic Easter eggs, the printable resurrection eggs scriptures and the corresponding resurrection eggs story and trinkets you can tell the Easter story to your little ones in a way that will they can easily understand and will keep them engaged.
How to make washcloth bunnies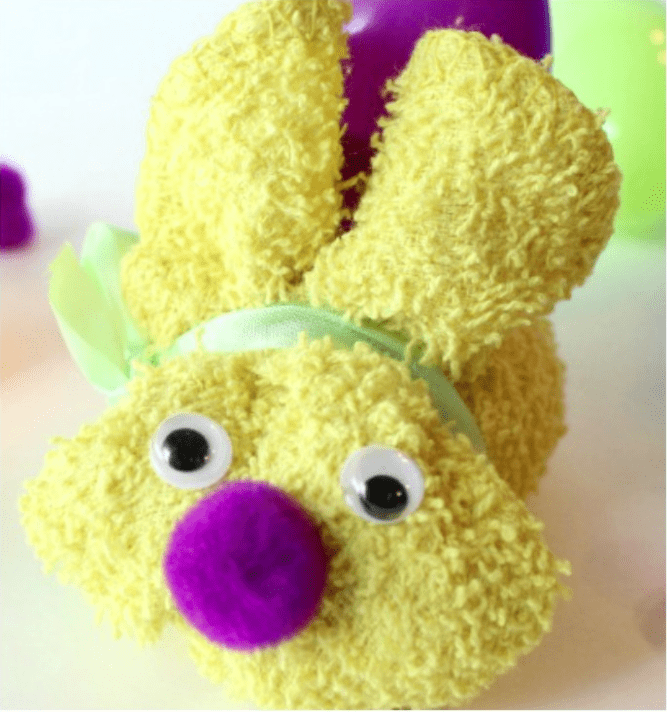 Found from Mom On The Side
I love this adorable washcloth bunny DIY project for Easter. My girls love anything that includes googly eyes and glue! This is an Easter Craft I think they can easily do and they will enjoy.
DIY Pretzel ChicksFound from Conservamome
My Girls love pretzels and candy so this project will be right up their alley. This treat is so simple to make that I'm betting we may even have a few actually look like baby chicks!
DIY Easter Egg Garland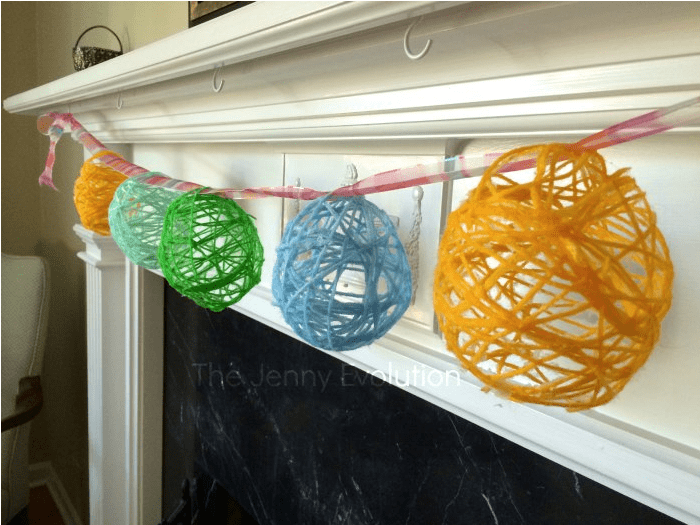 Found on Mommy Evolution
When I saw this super cute and easy to make Easter Egg Garland I got so excited. I know this Easter Craft will be messy, but my girls will love making these!
DIY Easter Egg Tree Decoration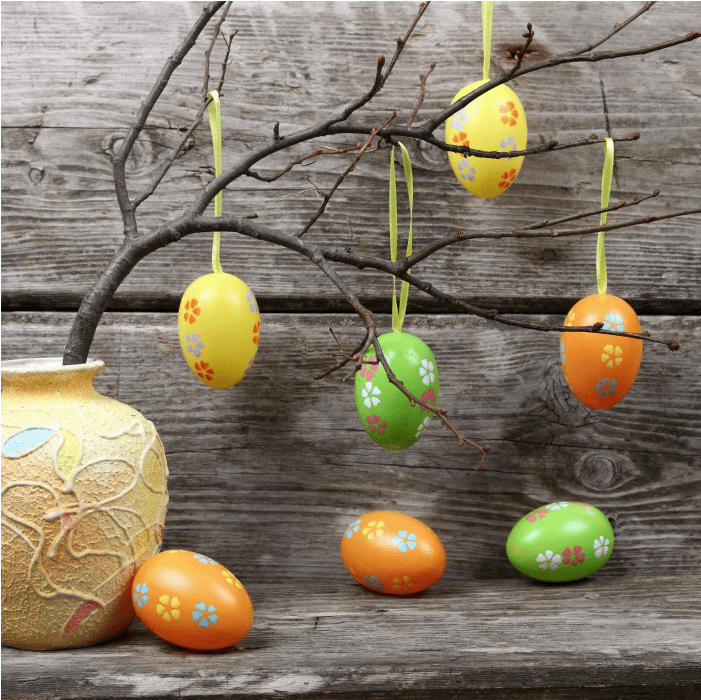 Found on Mommy Evolution
My girls love going on adventure walks around the farm so finding the perfect branch for this project will be a fun task.
Easter Egg Decorating Idea Using Sharpies & Rubberbands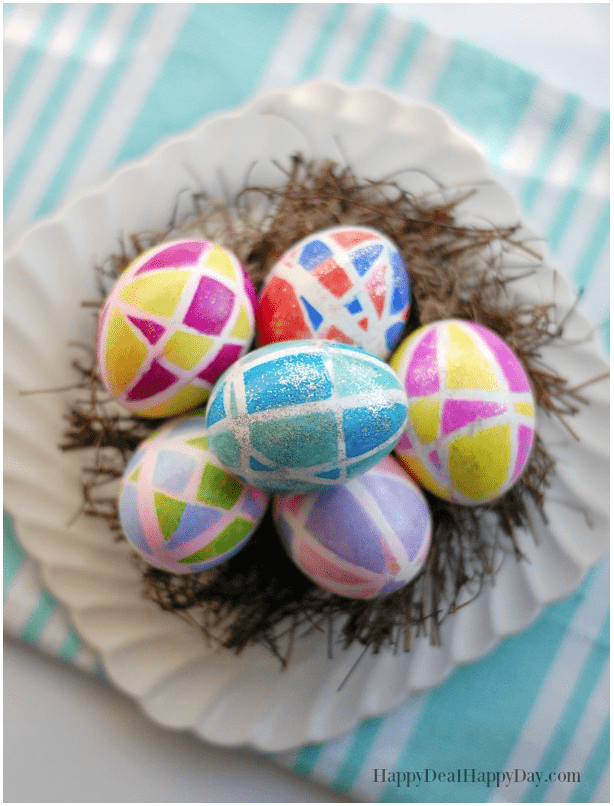 Found on Happy Deal Happy Day
This easy Easter Craft had me at glitter and markers. Cause what home full of girls doesn't have markers and glue? I girls will love doing these. I may need to find some plastic white eggs so we can make some permanent ones.
---
Whether your a last minute mom like me or a crafty got it all together mom- these Easter Craft ideas are really fun and something you should try with your kids. They use craft materials that most of us already have and take not a lot of time or complicated steps to get done. With Easter Craft projects like these, you can enjoy the Easter season with your littles that will make a lifetime of great memories.
Now let me know in the comments which one is your favorite. I'd love to hear!