Do you want to learn how I create healthier, brighter skin by knowing how to make a Charcoal mask?
DIY beauty products get me every single time.
Over the past few months, I've seen beauty products using Activated Charcoal all over the internet. The most popular I've seen is the Activated Charcoal Mask.
Well, I'm the curious sort so I had to figure it all out.
What is a charcoal mask?
Why in the world would I want to rub some black stuff all over my face and my next question
You guessed it…
Can I add my favorite Essential Oils to it??
First of all, we have all been there, seeing that woman in the store that has amazing skin and looks ½ her age. It's like her skin is just clean and bright and let's admit it we all want that glowing skin too.
Because I'm pretty sure you are like me and you are ready for some awesome skin, let's get started on how to make a Charcoal Mask.
I'm going to tell you all the secrets I found out about the benefits of a charcoal mask.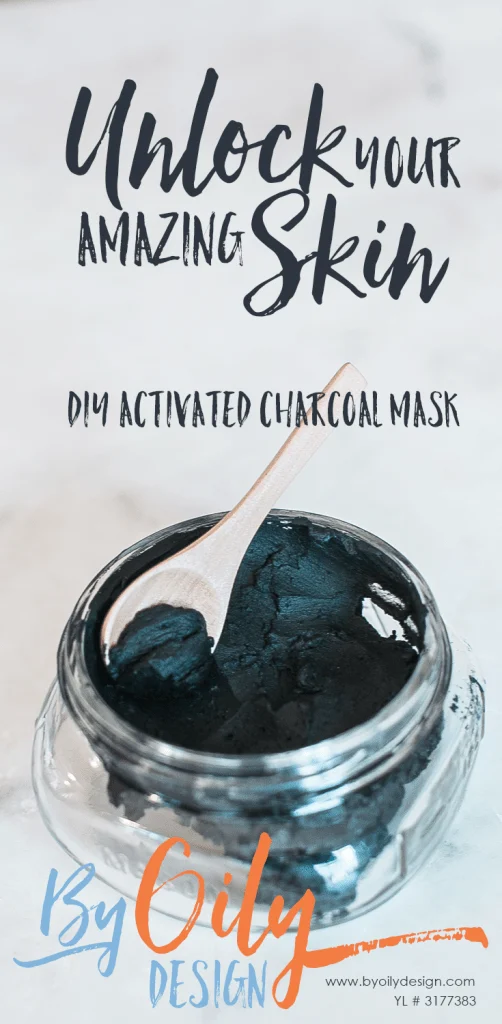 What Is A Charcoal Mask Good For?
First, I want to mention that the Charcoal I'm talking about is not the kind of charcoal you use to cook your Saturday Burgers over. The kind of Charcoal you want to use for skin care is called Activated Charcoal.
Activated Charcoal has been used for years in Hospitals for things like accidental poisonings and overdoses. So it is used for absorbing the bad stuff is nothing new.
When I learned this, I finally understood the power of Activated Charcoal.
Activated Charcoal is known for its detoxing and cleansing power. That means, it is great for pulling the dirt and oil out of your pores and absorbing toxins.
And now you get to use all its awesomeness and create glowing skin with the recipe I'm going to share with you.
Charcoal Mask DIY
Did you know there are two popular types of DIY Charcoal masks?
Here is the catch, I have found they are not all created equal.
One is downright painful and probably the one you want to avoid.
Charcoal Mask Peel VS Charcoal mask Non-Peel
1- Charcoal Mask Peel, this is a mask that you peel off your skin once it dries. I'm pretty sure you've seen a few of the funny youtube videos floating around with people trying to remove them.
I personally am not a fan of hurting myself for the sake of beauty. I know for me that the peel off Charcoal mask would turn into a Peel and Cry Mask for me. Plus, I can only imagine what kind of damage they are doing to their skin if there is that much pain involved.
But you are in luck, there is another option
2- Charcoal Mask Non-Peel This mask you wash off with warm water and is a safer less-painful option.
I think you'll agree with me when I say, a Charcoal mask I can wash off and still get the great Charcoal mask benefits is the better option.
If you are going to be putting all this black stuff on your face you are probably asking yourself what is in it for me?
Activated Charcoal Mask Benefits
Some of the possible benefits of using an Activated Charcoal mask are:
Cleanse pores
Absorb excess oil
Exfoliate the skin
Remove Blackheads and dirt
Remove toxins
Leave skin looking smoother, cleaner and healthier
What I found when you mix essential oils in your mask is you get the amazing added benefits that essential oils can bring to your skincare. You are nourishing and helping to maintain a youthful appearance.
The Essential Oil benefits will vary depending on which ones you use.
Keep Reading….
I get more into that in the recipe section.
Charcoal Mask Application: Charcoal Mask How It Works
First off, you don't want to use a Charcoal mask as part of your daily routine.
Why is that?
Activated Charcoal is amazing at deep cleaning and binding to the bad stuff. It will pull everything out of your skin. When I say everything, that also includes the good oils you need to protect your skin.
You hear me say it all the time. Too much of a good thing can be a bad thing.
Charcoal Mask Application tips–
Only use the Charcoal Mask once a week

Apply a good moisturizer or skin serum to replenish your skin's moisture and oils. Remember Activated Charcoal pulls everything out, even the good stuff. A hydrating moisturizer is a must to make sure skin doesn't dry out.

Use it as a spot treatment for acne

Use on insect bites, stings, and minor infections so the Activated charcoal can draw out the impurities

Wear dark clothing when working with Activated Charcoal to prevent staining.

Open Activated Charcoal containers carefully as the powder is very fine and can spill easily.

Before using on your face, test this face mask recipe on a small part of your skin to make sure you are not sensitive to this recipe.
Ready to make your own simple Activated Charcoal mask?
Have you never made an Activated Charcoal Mask? Check out this super short video where I show you how I make and use an Activated Charcoal mask that is listed below. Bonus to watching this video? You get to see the quirky fun side of me what what it looks like when you apply an Activated Charcoal Mask. 🙂
www.byoilydesign.com/enrollnow
Subscribe to the By Oily Design Blog below

This is the activated charcoal and bentonite Clay I used- I strongly suggest opening both outside the first time to remove the paper cover, especially the charcoal. Both are very fine powders and can easily go everywhere if you aren't careful.
Activated Charcoal Mask Recipe
Distilled Water- ½ cup
Bentonite Clay– ¼ cup
Activated Charcoal– ¼ cup
18 drops of Essential Oils* (optional)
*Essential oils- I like to use a mix of Geranium, Frankincense, and Lavender all are great for supporting youthful skin. (10- Geranium, 5 Frankincense & 3 Lavender)
Why bother with using Essential oils in this recipe when activated charcoal is such a workhorse?
Here's the big secret…
Essential Oils are amazing at supporting and nurturing skin.
So why not incorporate some amazing essential oils that can make your skin even better and it give it a more youthful in appearance?
Some other great Essential oils for skin are- Myrrh, Rose, Ylang Ylang, Cedarwood, Lemon, and Sandalwood. You can find Frankincense and Lavender in the premium starter kit and they are my go-to beauty oils.
*make sure you are using high-quality essential oils like the ones I use from Young Living.
How To Make A Charcoal Mask
Mix all the above ingredients together in a medium size glass bowl or container using a wooden spoon or rubber spatula.
It is very important that you are not using any metal utensils or containers to mix or store the ingredients – we are using bentonite clay in this recipe and it will absorb the metals and becomes less effective.
Are you finding the Charcoal mask looks and feels a little too thick?
If the Charcoal mask is too thick after mixing, then add small amounts of water and stir until it's the consistency you need to easily spread. Just don't get it too watery.
Once mixed well you can store in a glass mason jar like the one I used so that it's airtight and can't dry out.
How To Apply A Charcoal Mask
There are two options for applying the Charcoal Mask. You can apply the mask to your face using a brush or your fingers. Making sure to be careful not to get any on your clothes (the charcoal can leave a stain).
I show the difference I had with applying with a brush versus my fingers in the video above. I think how you apply the mask will be more of a personal choice than anything.
This is a brush similar to the one you see me use in the video-
How To Remove A Charcoal Mask
Leave the mask on for about 10 minutes, then wash it off with warm water and a soft cloth.
Now, this is important, I suggest using a dark cloth to help remove the mask so that the Charcoal mask doesn't stain the fabric.
I would not leave the mask on much after 10 minutes. As the mask dries you will feel a tightening feeling in your face. much past 10 minutes and it begins to over dry your face and become uncomfortable.
Always apply a hydrating moisturizer and/or skin serum to help replenish moisture to the skin.
Tip- I think applying a charcoal mask before or after a shower is a great idea. Applying before allows you to remove while showering which is nice.

Does a charcoal mask for face work?
The answer? I personally think it does work.
Is it the magic thing that will give you crazy amazing skin?
I think if you add it to your weekly or monthly routine you will begin to see the benefits. For me, the turning point in my skin care was when I began to really focus on detoxing my routine, using healthier alternatives that included essential oils. Now my skin looks more youthful and bright.
Don't forget to Follow me on Instagram!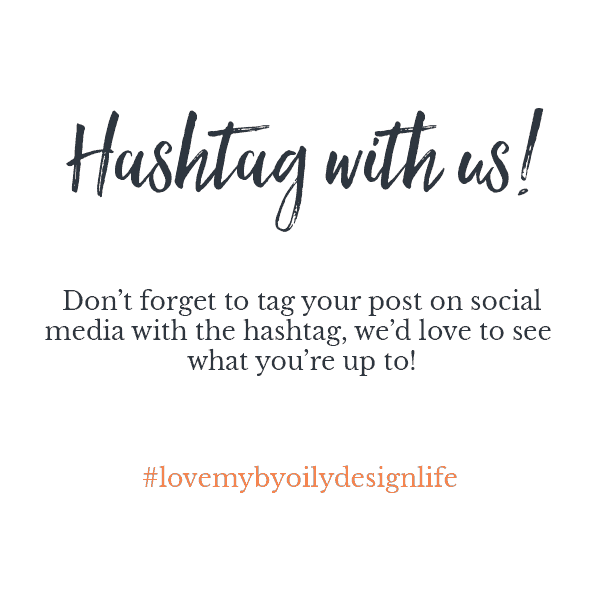 Do you like this recipe? Check out our other fun DIY beauty recipes-
[recent_posts style="1″ rows="one" title = "Amazing Content" text_excerpt="Y" mode="selectable_posts" posts_num="" selectable_posts="6189, 5800, 5896, 5805, 5445″ text_color="undefined" hide_author="" ][/recent_posts]
Are you wanting to begin the process of detoxing your beauty routine from harmful chemicals? But don't know where to start?
Does the idea of learning all about Essential Oils feel like it's more information than you can handle?
Would you love the chance to find someone to help mentor you through the process? Someone who can help simplify and make learning fun?
What if I told you I would help you for FREE!