If you aim to live a healthier, greener, and environmentally-friendly life, you have to make changes to all aspects of your lifestyle. Be it the food you eat, the activities you do during the day, and even how you take care of your home, you have to make healthier choices.
Today we will be talking about a different greener and environmentally friendly ways to do laundry. Fabric softeners and dryer sheets usually contain harmful chemicals, leading to allergies, asthma, and even worse consequences in the long run.
Wool dryer balls and essential oil are excellent natural alternatives.
When I started working towards a healthier way of cleaning my home, using wool dryer balls was one of the first changes I made. For me, switching to them from dryer sheets was so easy. I loved that I saved money and was using a non-toxic way of scenting my clothing. But the biggest perk in all honesty was it was so easy. It adds zero extra effort and time to my already busy day but the benefits are amazing.
What are wool dryer balls?
Wool dryer balls are eco-friendly and natural alternatives to dryer sheets. They soften your clothes, eliminate static, and dry your clothes faster. Made from 100% wool yarn, these balls may look like stripped-down tennis balls, but they are a perfect solution for your laundry.
Clothes tend to stick together in the dryer. Wool dryer balls bounce between the different layers of clothing in the dryer and create air pockets. When warm air enters these air pockets, your clothes dry faster.
The movement of the balls in the dryer also makes your clothes static-free. Wool balls also help to soften the fabric of the clothes when they are used in the dryer.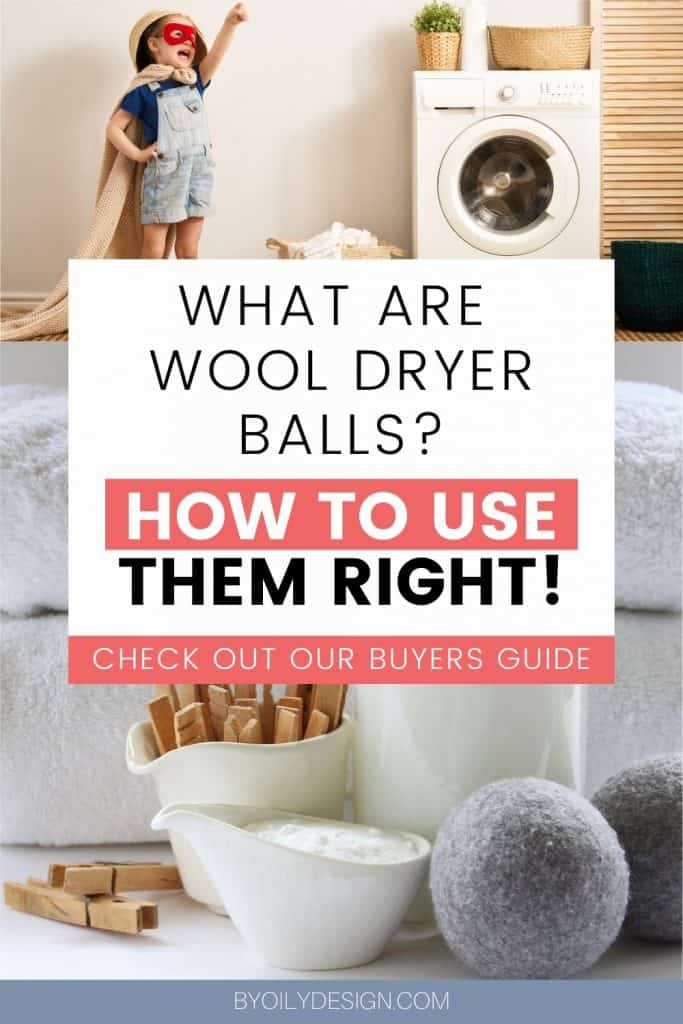 *This post contains affiliate links to the essential oils and other products I talk about in the post. Purchasing them here from my blog is no extra cost to you but I do earn a commission that helps in the cost of running this blog. Thanks for your support!
How to use dryer balls?
It is relatively simple to use dryer balls. Just open up the dryer, put in your wet clothes, and add two or three balls and turn on your dryer. Dryer balls reduce the drying time. So, for the first few uses, you need to be careful and should shorten your dryer cycle to prevent over-drying. Drying the clothes too much can make them fray faster.
For small to regular-sized loads, you can use three wool balls. You can use six to eight balls for large-sized loads.
Dryer balls with essential oils
Don't you love the scent of fresh laundry? Being environmentally friendly does not mean that you can't enjoy the smell of clean clothes. Adding essential oils to wool dryer balls can give a subtle scent to your laundry that is safe and non-toxic.
Several wool dryer balls brands come with bottles of essential oil. But I would be very careful. Most times, they can have added synthetics in the essential oil which can put off harmful chemicals when heated in the dryer. It is always best to use essential oils from a reliable source like Young Living that way you know they are pure and safe.
Here's how you must use dryer balls with essential oils –
Add your balls to your clean and wet laundry and run your dryer till everything is dry. Take out the balls and add two or three drops of essential oil like lavender oil to each ball. Make sure that the oil gets soaked in completely. Place them back into the dryer on a non-heated cycle for around 10 minutes.
How long do wool balls last?
Most wool balls typically last up to 1,000 loads, which would come to around two to five years of use, depending on how often you do your laundry.
You will know that it is the right time to replace them when they start looking scraggly. Sometimes pieces of wool begin to tear off, and you may notice wool fibers on your dry clothes.
Benefits of using dryer balls in laundry
Not only are wool balls eco friendly, but they are also cost-effective. Here are some of the benefits of using wool dryer balls –
They are made from naturally-sourced, non-toxic material.
They reduce energy consumption as they cut down the drying time by 30%.
You can reuse them for up to 1,000 washes.
When you use wool balls, the static cling will go from your clothes.
You can use wool balls with essential oil, which adds freshness to your clean clothes without synthetic scents.
When your balls start to fray, you can safely compost them in your compost bin as they are 100% natural.
Dryer sheets are often covered in harmful chemicals and synthetic fragrances, while wool balls are eco-friendly.
Which are the best wool dryer balls?
If you are looking to buy good quality wool dryer balls, amazon has some good options for you. These include –
1. Woolous Organic
These Organic wool balls for dryers are available as a pack for six on Amazon. They are made from organic merino wool from New Zealand sheep. As compared to some other brands, they are a bit smaller. They are constructed to reduce wrinkles and lint, and these natural fabric softener balls are eco-friendly.
2. Woolzies Organic
Sold in an XL six-pack with a 30-day money-back guarantee. Woolzies balls also have over 3,000 ratings
3. Wooly Heroes
Wooly Heroes animal pack contains adorable woolen balls made from 100% pure New Zealand wool. They are hypoallergenic and have no bleaches, additives, dyes, fillers, perfumes, or other irritants. They are sold in a pack of six XL balls. Based on looks alone I love these and it would be a great way to include my kids in to helping fold laundry because they can look for a fuzzy animal.
4. BeWondrous
These wool balls come in a pack of six with a little bird printed on the ball. They also carry a100% money-back guarantee. . BeWondrous balls are made with 100% New Zealand organic wool and are chemical-free and hypoallergenic.
5. OHOCO
OHOCO is the brand for you if you do large loads of laundry. This set of six extra-large balls are made from natural wool from New Zealand and are anti-static and baby safe.
Want to know how to make your own DIY dryer balls? Check out this easy DIY post from the DIY Mommyhow. She makes creating your own DIY balls look so fun and easy. I may just have to give it a try myself!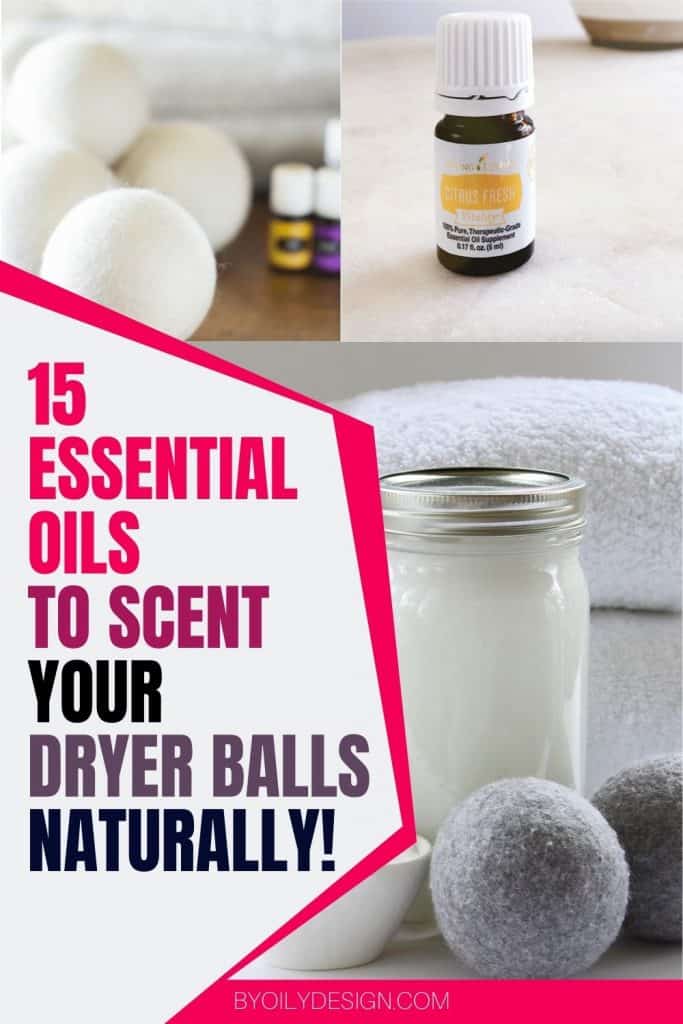 Best essential oils to add to wool dryer balls
Essential oils do more than just make your laundry smell good. They have excellent antimicrobial and antifungal properties, which also help to keep your clothes super clean. Some of the best essential oils for laundry include –
Lemon
Orange
Grapefruit
Bergamot
Mandarin
Tea tree
Eucalyptus
Lavender
Chamomile
Peppermint
Lemongrass
Rosemary
Basil
I love to use Citrus Fresh, Thieves, Lemon, Lavender, Peppermint, Stress away, Peace and Calming essential oils from my young living starter kit as drops of oil on my wool balls to scent my laundry.
I love that my starter kit has so many ways to make my home smell amazing.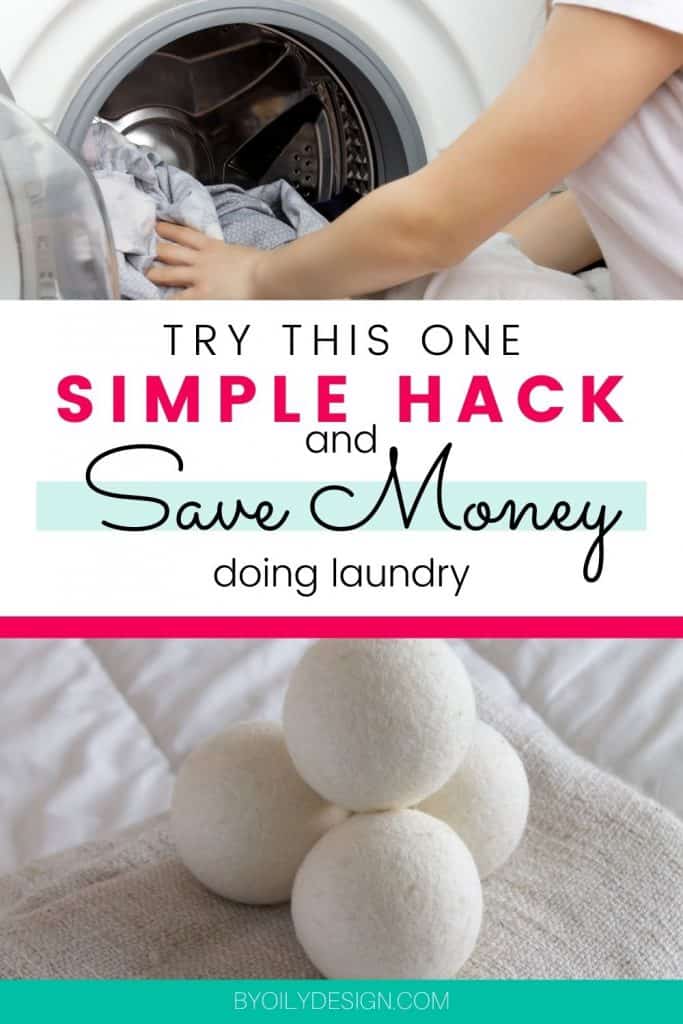 Other ways to use essential oil for laundry
You have learned that you can use essential oils with wool dryer balls to make your clothes smell fresh and clean. There are several other ways to use essential oils to improve your laundry experience.
1. Clean your washing machine
If your washing machine smells musty, you need to clean it. Some essential oils, like tea tree and grapefruit oil, have powerful cleaning and deodorizing properties. You can mix them with vinegar to give your washing machine a thorough wipe.
2. Remove grease stains
Don't worry if you have accidentally dropped some grease on to your favorite shirt. Put a few drops of lemon essential oil on the stain and gently rub the stain. The essential oil will break up the grease. Now you can put your shirt in the washing machine and wash it normally.
3. Make a natural fabric softener
Most commercial fabric softeners contain harsh chemicals. You can easily make a fabric softener at home with just two ingredients – vinegar and essential oils. The vinegar in this mixture dissolves the hard water build-up and does not leave any residue. Take four cups of vinegar and add 15 to 20 drops of essential oil of your choice (lemon, lavender, bergamot) to it. Mix it well and pour it into a clean spray bottle.
Are wool balls bad for your dryer?
Dryer balls can raise the noise level of your dryer as they bounce off the drum. This does not cause any harm to the dryer. If you have an old dryer, it may have white pain on the inside of the drum. In some cases, this paint may flake off with the use of dryer balls.
Do dryer balls damage clothes?
If used correctly, dryer balls do not damage clothes. However, over-drying can damage your clothes and increase dryer ball static. You can avoid this by shortening your dryer cycle setting.
Are wool dryer balls worth it? Final thoughts
Wool dryer balls are an excellent, cost-saving alternative to dryer sheets. They last for almost a 1,000 washes and also help you save power. The average cost of a pack for six dryer balls at amazon is between $10 and $20. Always read the instructions carefully when you use essential oils with dryer balls. Always use them in the non-heat cycle of your dryer. If you are looking to make environmentally-friendly changes in your home, eco laundry is a good place to start.
Want to get started using essential oils? I'd love to coach you!
When you sign up with me as your enroller you get amazing support and education.
I even have an FREE Essential oils reference app just for those that enroll with me! I want you loving your oils and getting the most out of them you can.
Ready to get started? Click on the below image and let's get the starter kit in your hands.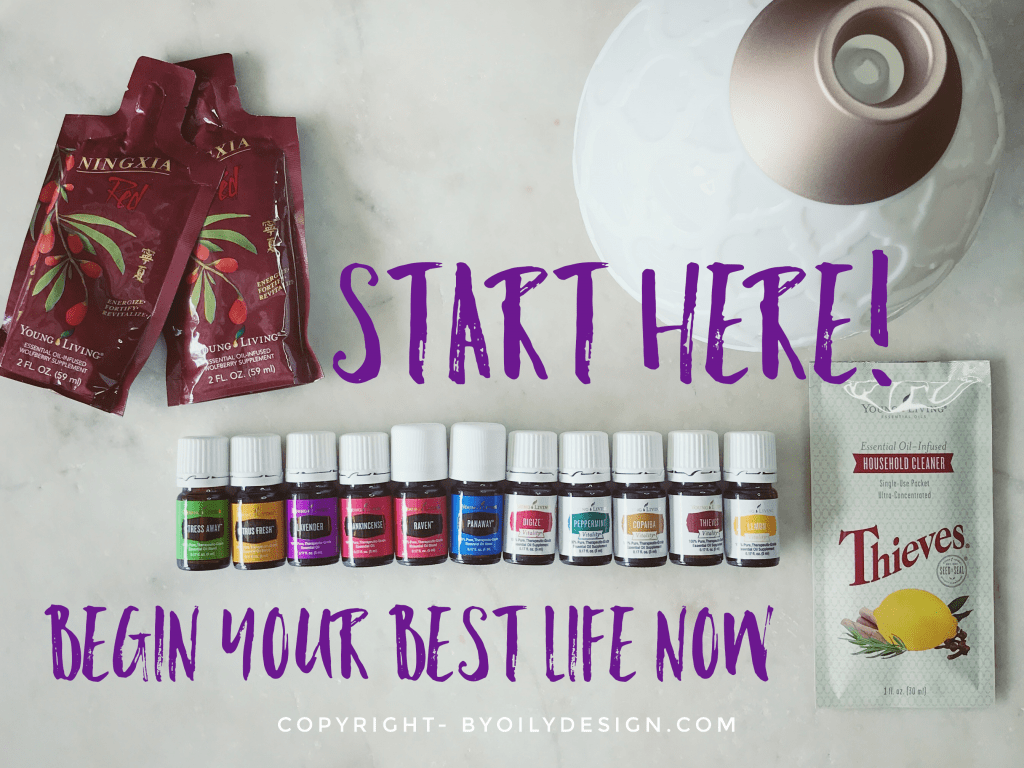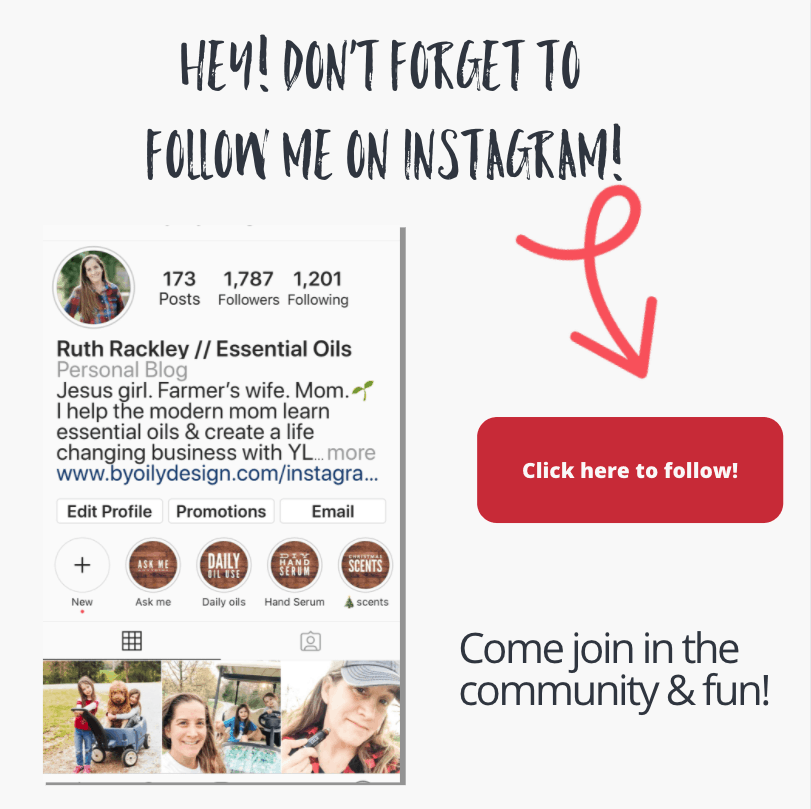 Written by Manveen Grewal , Edited by Ruth Rackley
Dryer balls with essential oils