I'm not much into wearing Jewelry. Mainly because the weight of something around my neck, wrist or ears has always kind of bugged me. When I started using essential oils, I began to see and hear about people wearing diffuser jewelry. And while I really liked the idea of putting my essential oils on something to carry around with me all day. The thought of wearing a heavy piece of metal jewelry just wasn't of interest to me.
But then I found out about Lava beads.
Lava beads are made from Volcanic Rock, aka Lava Rock.
Lava Rock is formed from magma erupted from a volcano and as it cools it becomes a light porous rock. Volcanic Rocks cover about 8% of the earth's current land surface.
What attracts essential oil users to Lava beads made out of Lava rock is it's very pitted surface which is great for trapping and holding essential oil. Other great benefits to Lava beads are the beads are very lightweight and pretty inexpensive to make DIY Essential oil diffuser jewelry from.
My favorite way to wear Lava Beads is when they are part of a Lava bead bracelet.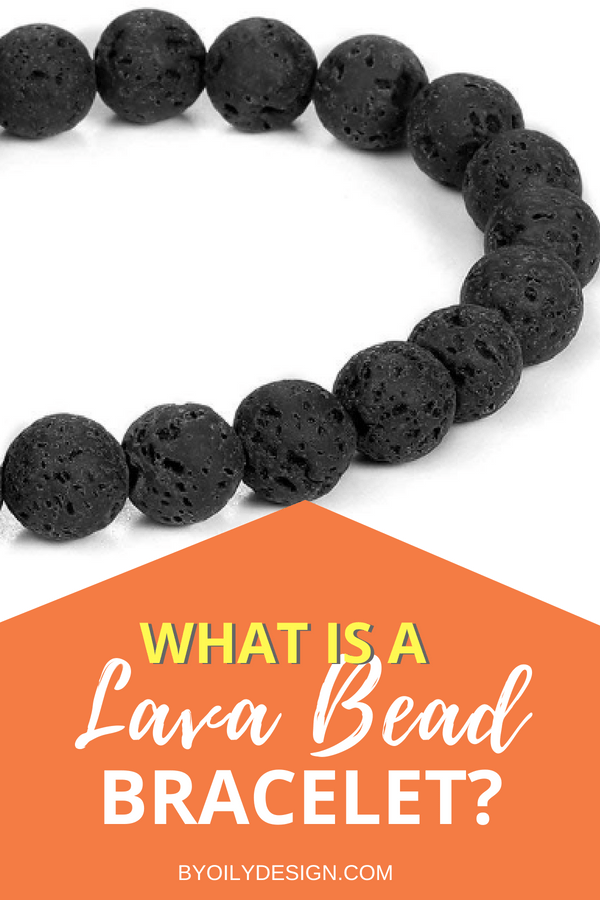 *This post contains affiliate links to the essential oils and other products I talk about in the post.
Can I put essential oils on a lava bead bracelet?
Yes, you can add essential oils to a lava bead bracelet.
I love to add essential oils and turn my lava bead bracelet into an essential oil diffuser bracelet.
Essential oil diffuser bracelets are a fun and stylish way to benefit from essential oil aromatherapy throughout the day.
I prefer using essential oils on my lava bead bracelet over say a diffuser necklace because it helps keep the essential oils away from being right under my nose the whole time. This way I get a light scent coming from my diffuser bracelet that helps relax or uplift my mood depending on the essential oils I choose to wear.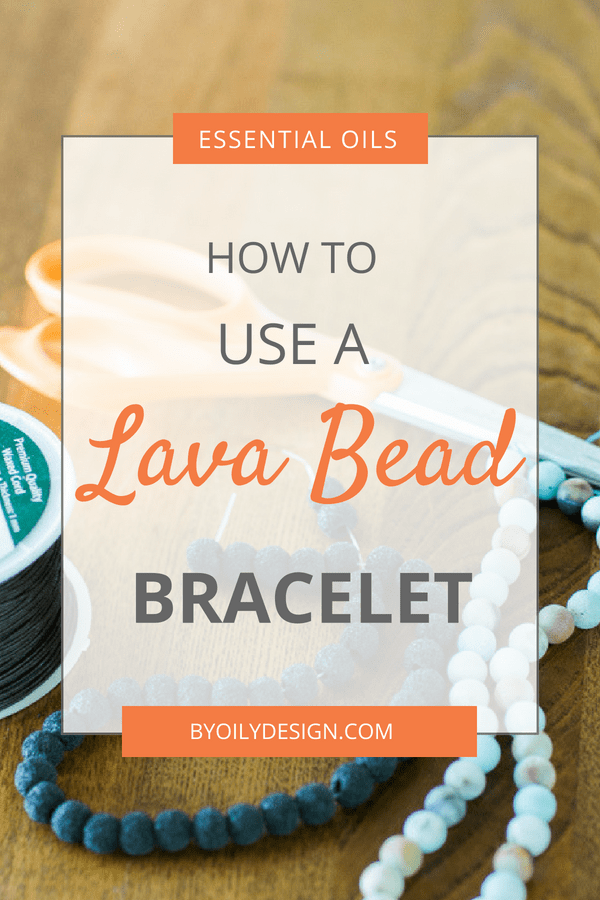 How do you use a Lava Bead diffuser bracelet?
Create this simple Diffuser bracelet is made with Lava beads. (I made my first one in less than 5 minutes. Once my friends saw it they all wanted one!)
Place one drop of oil on 1-3 of the lava beads making sure to apply the essential oil on the side facing away from your skin.
Reapply as needed. I find that when using high-quality essential oils the scent lasts a long time. Some applications have lasted a few days.
Do Lava Beads absorb the essential oils?
I personally think that they mostly capture and hold the essential oil in all the little pits covering the rock more than "absorb". One key thing to make sure of when choosing Lava beads is to find a bead that does not have a wax coating. This wax coating can prevent the Lava Bead from holding the essential oil. I have heard you can clean the lava beads by soaking them in hot water and then "scratching" the surface with an Emory board to help loosen the wax so it can hold oil.
What essential oils should I use on a Lava bead diffuser bracelet?
This is really personal preference.
My only caution is that any oil you would dilute for topical use you should also dilute the same way for your bracelet. This way you know you are using your essential oils safely.
Also, I would avoid using photosensitive essential oils on your bracelet during the summer months to prevent sensitivity issues.
My favorite oils to use on my lava bead diffuser bracelet are-
Peace and Calming- Gives me this spa-like scent that relaxes me.
Valor– This is a great encouraging oil that helps boost confidence and mood.
Peppermint Oil– The invigorating scent helps give me energy and makes me smile.
Brain Power– Is used to promote a sense of clarity and focus when used aromatically
[recent_posts style="1″ rows="one" title = "Amazing Content" text_excerpt="Y" mode="selectable_posts" posts_num="" selectable_posts="6152″ text_color="undefined" hide_author="" ][/recent_posts]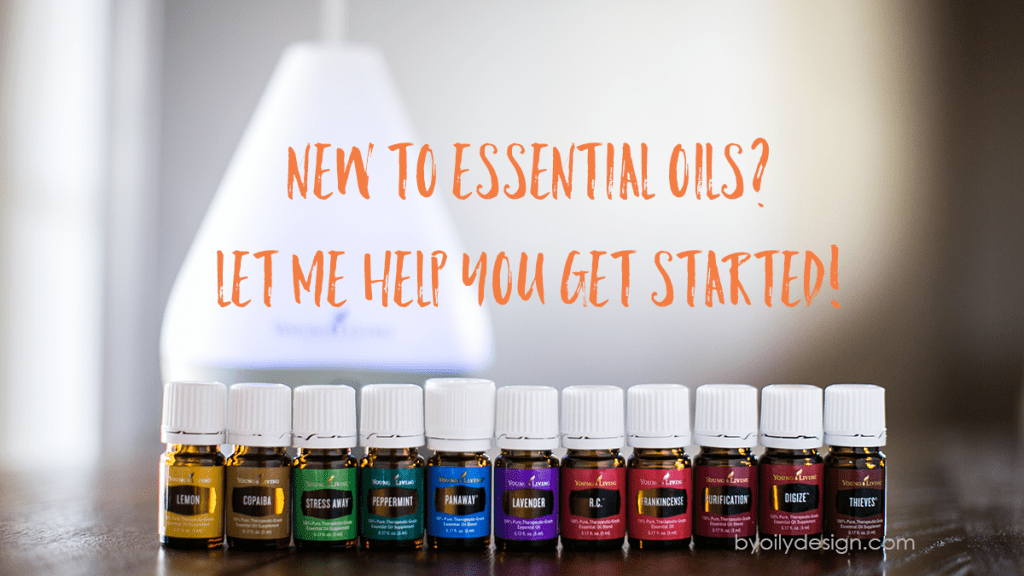 So you don't have a kit yet? Well, I'd love to help you get your hands on this box of awesomeness. Click here to get your Premium Starter Kit now!
COPYRIGHT: © Ruth Rackley and By Oily Design, 2018. You may use the URL of this post to share it on social media. You may also use the URL of this post to link to it from another website/blog. However, no part of the text of this post may be copied and used in a social media status update or on another website/blog without prior written permission of the author. You may share the graphics/s associated with this post on social media as long as they are not edited in any way. However, you may not use the graphic/s associated with this post on another website/blog without prior written permission of the author. This post and the graphic/s associated with it may not be printed and distributed without the prior written permission of the author. Unauthorized use and/or duplication of this material is strictly prohibited.
DISCLAIMER: The information on this website is based upon my research and personal use of Young Living essential oils. The statements made and the products mentioned on this website have not been evaluated by the Food and Drug Administration. They are not intended to diagnose, treat, cure, or prevent any disease. Please read the full disclaimer here