Check out these 25 Essential Oil supplies you need to upgrade now!
When I started using essential oils over 3 years ago, Essential Oil Supplies to me meant using whatever extra mason jar and cheap spray bottle I had laying around the house.
I wanted this whole essential oil thing to work, but I was doing it because I wanted to be a frugal mom.
That meant I wanted to save some money by making my own DIY cleaning products and ditching the expensive toxic air fresheners with something amazing smelling that wouldn't break my wallet. To me, at that time, getting all the extra supplies and accessories for essential oils seemed out of reach and excessive.
But as my Essential Oil knowledge, use and love has grown, I have realized that selecting the right Essential Oil supplies and accessories is pretty important.
If you don't enjoy using your essential oils because it's awkward or messy to use it's probably because you haven't utilized the right essential oil tools to make using your beloved essential oils simple and easy.
In this post, I'm going to share some of my favorite Essential Oil Supplies and Tools that will make using essential oils fun and easy.
I'm going to answer the question, What do you need for essential oils?
We are going to dive deep into all things Essential oil accessories and supplies-
Essential Oil Storage Containers
Essential Oil Roller Bottles
Essential Oil Spray Bottles
Essential Oil Jewelry
Essential Oil Reference Books
Essential Oil Diffusers
Essential Oil DIY Supplies
Ready to get serious about essential oils? Get your Premium Starter Kit today with me as your enroller. I'd love to get you started on this journey the right way. www.byoilydesign.com/start-here
*This post contains affiliate links to the essential oils and other products I talk about in the post. Purchasing them here from my blog is no extra cost to you but I do earn a commission that helps in the cost of running this blog. Thanks for your support!
Easy Essential Oil Storage
For a long time, I toted my essential oils around in the original Young Living Premium Starter Kit box they came in.
While this works pretty good for the first 20 or so oils you own, the box fills up pretty quickly as your Essential Oil Collection grows especially if your like me and you are on the Young Living Essential Rewards program and getting some of your oils products for free each month!
I also really wanted a way to secure the lid of the box.
The only way to secure the original Young Living packaging was to put the original sleeve over the box. That to me was way too many steps to get to my oils and I found myself not reaching for my oils as much.
This is when I decided to really look at how I should be storing my essential oils and what would make them fun and easy to grab when I need them.
I wanted Essential Oil Storage for when I was on the go and for when I was at home. I came up with a few options that made storing my oils and getting to them a snap.

Essential Oil Travel Cases
For an Essential Oil case, you want to find one that can hold 5, 10 and 15ml bottles.
I use my case mostly for when we travel via the car for weekend and week getaways when I know I will want a good arsenal of oils on hand.
Almost 2 years ago, I bought this Hipiwe Hard Shell Essential Oil carrying case that holds 30 essential oil bottles ranging in size from 5ml, 10ml and 15ml.
What I love the most about this case is the foam inserts and that it zips closed.
I have found that the foam inserts will hold each oil in place so nothing gets knocked around and broken. I also like that it seems like the foam insert will reshape itself once you remove the bottles and let it sit awhile. This way you don't have to worry about putting a 10ml bottle in and stretching it to where the next time you use it a 5ml just sits there loose.
Another great plus is this case isn't huge so it's easy to pack and doesn't take up alot of space.
In researching for this post, I found a new product that I had to get for myself.
Up until this point I have always just shoved my diffuser in some sort of bag for travel and hoped for the best.
Now I've found a solution for traveling with my diffuser!
I love this 10-bottle essential oil diffuser carrying case tote for travel, the reviews are spot on and it is so cute and handy. I love that it holds not only the diffuser and power cord but it can also hold 10 bottles. They have 5 colors/ patterns to choose from.
*** Note to YL Users- Make sure if you are using this for the Young Living Desert Mist diffuser that you choose the black or pink floral bags as those are XL and will hold the Desert Mist. (I got the black one as you see in the above picture it and it hold everything perfectly.)
I have a friend who prefers to travel with one of these wooden essential oil boxes. It comes with a removable foam insert and can hold 10ml roller bottles which is really nice. Plus it also holds 36 bottles which is more than my favorite essential oil carrying case that holds 30.
Speaking of essential oil Roller Bottles, I use to travel with them just rolling around freely in my purse or pocket until the day the top of my Valor roller bottle came loose and I rolled the whole inside of my purse with valor before I realized what I had done.
I was pretty upset with myself and realized it could have been easily avoided if I had just invested in a purse size essential oil case to carry a small number of oils on the go.
I first started out with this Hard sided Roller bottle Carrying Case. It holds up to 10 – 10ml rollers.
I like that in this case they are secured with elastic so no rolling around and that they safe inside a hard sided case. Now I no longer lose my essential oils at the bottom of my purse or day pack. If I had to pick a first essential oil accessory this one would be it.
Essential Oil Bags
Sometimes a momma wants not only easy but she also wants to look cute!
I was clapping for joy when I found these super cute essential oil bags by Three Sprouts Handmade on Etsy. These are Handmade and can be customized by selected the size elastic slots you choose. She has tons of fabric options to choose from.
She also carries several other Essential oil accessories you might want to check out.
Essential Oil Bag
I bought the essential oil bag below, and Y'all I'm in love. It's so cute and you can even carry it as a small purse if you want. inside it has room for a few extra things
Essential Oil Roller Bottle Bag
I bought several of these roller bottle bags made by Three Sprouts for my team members and they have gone crazy over them. They hold 10ml roller bottles with a little extra room for ID, credit cards, business cards and lip balm.

Essential Oil Shelf
Displaying your essential oil collection is so popular these days. Not only do those little colorful bottles look cute displayed on the wall but they make you want to reach up, grab one and put that little bottle to use.
Plus is it is a great conversation starter when friends and family come over.
I've been drooling over this set of Two Small Hexagon Shelves for essential oils by Tucker Design Company who I found on Etsy. It comes with two and they have 5 color options.
I really want this essential oil shelf for my bathroom wall beside my clawfoot tub.
I'm also thinking of getting this Large hexagon essential oil shelf for my office.
Right now I'm just using clear nail polish shelves to hold all my oils. While they definitely do the job of organizing my huge oil collection I'm really wanting a display that will bring that WOW factor and I believe this is it!
Don't have wall space but want a small oil shelf for your countertop? Check out this Essential Oil Sign with Holder. I love the Bible Verse in script font "There is Oil in the House of the Wise"
If putting them out for display isn't really your thing check out these wooden essential oil storage trays that make organizing your oils so simple. I'm crushing over the light gray ones but they also come in white and natural wood.

Essential Oil Roller Bottles
Pulling out your bottle of essential oil and then a bottle of carrier oil every time you want to use your essential oils is just plain frustrating. Again, I am a mom that likes easy.
When I find that I am reaching for the same oil or oils over and over again to support my family's wellness that is when it is time to make an essential oil roller bottle.
When I make essential oil roller bottles I will make them with the dilution of the person that I'm going to use them with. So many times, I will have multiple Roller bottles with the same oils but at different strengths.
This means I have to be diligent in labeling the roller bottles and keeping them straight. I have a simple and free roller bottle printable you can download for helping you organize and keep things straight.
I also really like using thislittle hand held label maker. it's quick to use and I can slap on a label super fast.
These are 5 Kids essential oil roller bottles recipes I always keep on hand. I like to use smaller 5ml glass roller bottles with metal tops for these essential oil roller recipes. I have also used the ones with the plastic rollers but they tend to gum up and leak a little more.
Now when I want to create larger 10ml Roller Bottles for recipes we use on a daily basis my favorite are these 10ml glass roller bottles with metal roller
But sometimes a girl does want to have a little fun, or when I'm creating a roller for a gift I love using these colorful 10ml gradient color essential oil rollers. For just a few cents more I just find them so fun and they are packaged well.
Plus the metal roller tops for these essential oil roller bottles is amazing. I love how smooth it rolls.
Essential Oil Spray Bottles
Some other great and must have essential oil accessories are spray bottles.
I use glass spray bottles for my DIY essential oil room sprays that make my home and car smell amazing and I use glass spray bottles for my DIY cleaning products using essential oils.
I find I use the amber 2oz glass spray bottles the most and then the 8oz spray bottles too.
If you are looking for several different size spray bottles for your essential oil uses, this Amber Glass Spray bottle set is the perfect buy. I love that it has 2 of each size 16oz, 8oz, 4oz, and 2oz.

Essential Oil Jewelry Trends
A while back I made a DIY essential oil diffuser bracelet with Lava Beads that I love to wear. I also love the fact it took me less than 5 minutes to make and it didn't cost me that much.
I like that I can put on diffuser jewelry and I can smell my essential oils all day long. A few years ago there wasn't much to choose from as far as essential oil jewelry but now there are so many amazing fun options that you can wear.
I'm now a little addicted to Essential Oil diffuser jewelry which is a lot for a girl who rarely wears jewelry at all.
Here are three of my favorite pieces that I've found recently.
Essential Oil Diffuser Bracelet
I love these Leather Wrap Bracelets made by Balsam and Wood – They carry several different colors and I think they are great for women, men, and kids. My girls would go crazy over the yellow and blue ones.
Essential Oil Diffuser Necklace
Seriously, If you want to buy an essential oil lover the best gift ever I vote for this essential oil diffuser necklace with lava bead and Amazonite stones.
I'm pretty sure I would wear this EVERY SINGLE DAY. To be honest, I could have posted everything from Ashley Madrigal's Etsy store. I adore her simple classic yet modern jewelry. She has this one stone and lava bead necklace in her signature collection that I plan on buying myself for my birthday.
When I contacted Ashley to talk to her about her one of a kind jewelry she was so amazing. I told her about you and how I know my readers would fall in love with her handmade creations and she offered up a Coupon Code just for my readers!
Essential Oil Diffuser Earrings
And for the bold, check out these Diffuser earrings by The Path Less Traveled! I have a pair of these feather-light, leather teardrop diffuser earrings in light gray and they are super light and fun to wear.

Essential Oil Reference Books
The key to learning and growing in your essential oil use is a good reference book. And these are some of my must-have books.
I like the Life Science Publishing book, Essential Oils Desk Reference 7th Edition for Young Living related oil information. It's on the more expensive side but it is packed with information and my most used resource for essential oils.
Another favorite Reference book for mom's is Gentle Babies by Debra Raybern. It has over 20 yrs of professional knowledge and experience to help moms use oils safely on their family.
Essential Oil Diffusers
One of the easiest ways to use essential oils is by using an essential oil diffuser.
Many newbies might get intimidated with the whole diffusing essential oil thing but, I promise you, I can teach you how to diffuse oils and not screw up. With a few simple tricks like the ones I share in the post How to diffuse essential oils and not screw up, you can be using essential oils like a pro.
Part of people's confusion is that there are so many different types of essential oil diffusers out there. That is why I wrote the Buying guide for the best essential oil diffusers on the market it breaks the different uses of diffusers down in to manageable groups and helps you select the best one for your needs.
But in this post, I wanted to point out a few fun diffuser options I bet you haven't thought much about.
The car diffusers
These are so fun to use and a must have on a long trip or commute.
I like that these Aromatherapy Essential Oil Car diffuser Vent Clips don't require power and easily clip into your vent.

Essential Oil Labels
I can't stress to you how important it is to label all your essential oils. Knowing what you have is the best way to using essential oils properly and safely.
Essential Oil Bottle Cap Stickers are a must-have once your collection really grows. They will save you lots of time as your searching through your essential oil storage for that one oil you know that in there, somewhere.
Using a Cricket Explore Air 2 to create your own personalized labels is so popular. What is really cool about this machine is it a can be used for so much more than just oil stuff.
The ideas I could pull off for my girl's birthday parties are endless.
I'm no Martha Stewart but with this machine, I can definitely pull off more DIY projects that look polished and put together than I could before.
I use a cricket machine for my roller bottle labels, spray bottle labels and other DIY project labels.
Wool Balls
I absolutely love my Wool Balls. I've used them for over 2 years and they are still working great.
I'm a fan of the 6 pack and these Heart Felt Wool Dryer Balls are made of Pure New Zealand Wool. I've saved so much money on detoxing my laundry by using the wool balls with these essential oil dryer ball recipes.
Just a reminder that some essential oils can be flammable especially those with carrier oils and are may not be suitable for use in your laundry as discussed in this article by Aromaweb.
Let's talk Carrier Oils
In my early essential oil days, the only carrier oil I would buy was either, grapeseed or coconut oil.
Why?
Because all other carrier oils really intimidated me.
Now I'm loving these carrier oils that help kick my oily Beauty Products up a notch. Did you know that your carrier oil plays an important role in how well your DIY essential oil beauty products work?
USDA Organic Jojoba Oil it's fast absorbing and gentle. Want glowing skin? This might be the carrier oil you need!
USDA Organic Argan Oil for moisturizing skin and hair. Also great for troubled skin to help smooth and even.
Related: Why your DIY Face Serum isn't working for you
Move on from Essential Oil Beginner to full on Oil Lover!
I never would have imagined at the beginning of my oil journey that there would come a time that I would be buying essential oil accessories to use with my essential oils.
But now I'm so excited about it. Investing in essential oil supplies and accessories had made reaching for my essential oils so much fun.
So go ahead my friend, The above supplies and essential oil accessories are not over the top on price but they will help make you over the top happy to use your oils!
Need Oils? Where to buy the best Essential Oils
Young Living has made getting so easy! There are now, 12 amazing essential oils included in the starter kit. Seriously, you can't go wrong plus you get an amazing diffuser to make diffusing your essential oils easy!
*If you buy essential oils online using my enroller link and number #3177383, you can get your oils at a huge discount and I promise I will actually teach you how to use your oils! Plus I will give you tons of great recipes to help make sure you get the most out of your investment.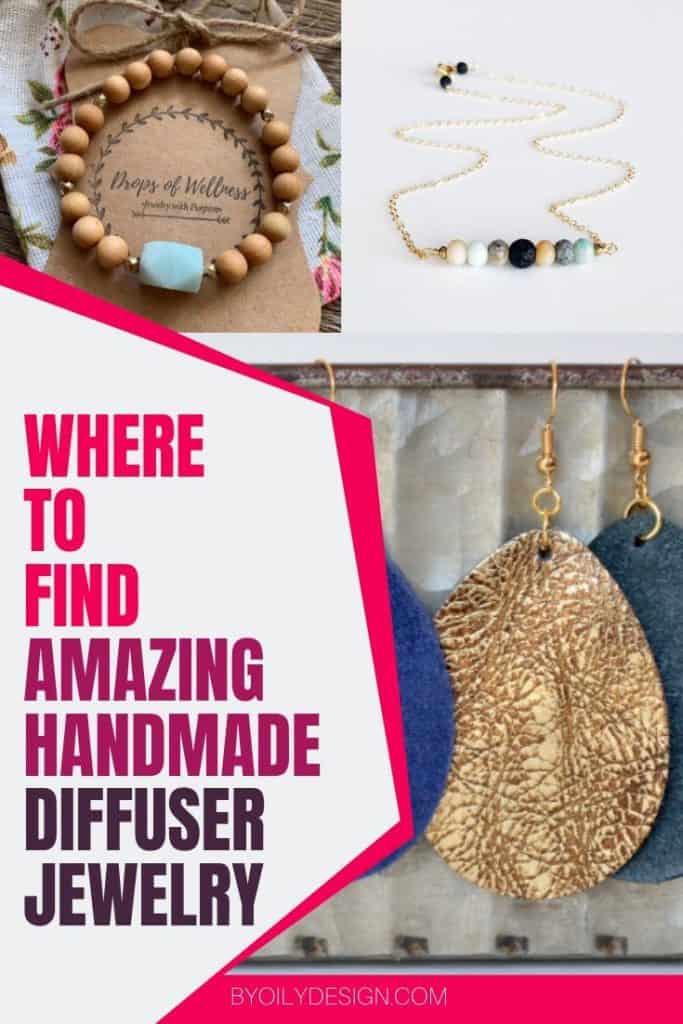 25 Essential Oil supplies you need