Baby Sleep Tips
It's every mom's dream, getting your babies and kids to sleep at night without the fight.
Because when your kids sleep then momma gets sleep and the whole family is so much happier.
When I first became a mom, getting one baby to sleep really was a joy. It was one on one job and to be honest I just allowed it to take how ever long it took. I was just so happy to be a momma.
But then kiddo #2 came a long and the battle became real.
I turned into a grumpy tired mom who was up all night just wanting her people to go to sleep and stay that way.
That is when I began researching natural ways to help calm my girls, nurturing them to fall asleep fast.
In this post, I'm going to teach you how to calm and soothe your toddler or baby using essential oils so that they can peacefully find sleep.
Don't worry, it's never too late to give these a try.
I have been successfully using these toddler sleep tips on my growing girls for now 5 yrs.
*This post contains affiliate links to the essential oils and other products I talk about in the post.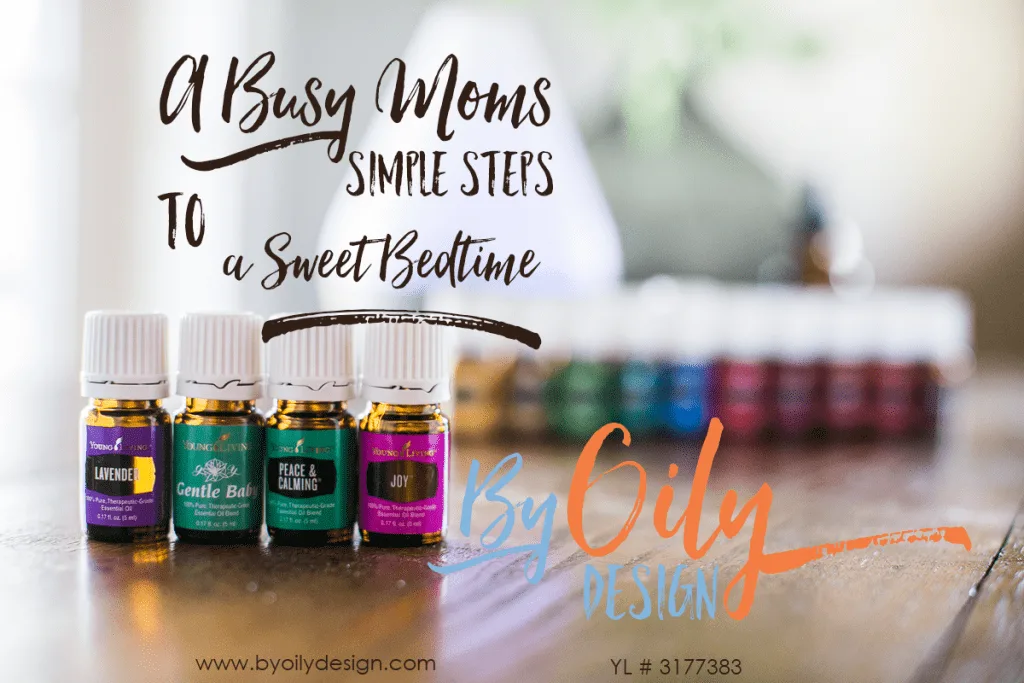 How to get a restless toddler to sleep
I don't know about you but getting my two girls to go to bed can be one huge hot mess. The witching hour has been known to drive me to tears and tantrums.
When momma losses it, then you know bedtime is a disaster.
Not long after I started my oily journey with my Young Living membership and premium starter kit, I was desperate for some way to get my girls to bed without all the drama.
Then one afternoon, I had an aha moment.
It's like the light bulb finally came on and I decided before dinner that I would begin to set the scene for amazing bedtime.
You see we had an evening routine but it was packed with tasks and more playtime.
You know the typical evening schedule, your's may even look just like ours did.
Dinners ready so let's rush inside after playing hard to our wash hands
Eat dinner with a whole lot of talking and commotion. Maybe even with the tv on to see the news.
Bathtime where we have more playtime just now it's in the water
Kids run around in the house naked till someone convinces all the kids to put on PJs
hop in bed at 6:30, read a couple of books and sing a song
Say prayers and lights out at 7. (I was strict on this)
and 2 hrs later no one is asleep and momma wants to cry.
This nightly routine was on repeat in my house. I was proud I even had a "bedtime" routine for my kids. I could brag and say my kids were in bed at 7 but what I couldn't say was they were asleep and getting the amount of sleep needed for kids.
That is when I realized our nighttime routine needed some serious help. I had a good routine in place but it was missing a critical yet super easy remedy for making it work. Bedtime should be relaxing and should be a time of winding down.
I wasn't creating a scene of calm. I was expecting my girls to just shut off the energy just because I turned off the lights and our bodies don't work that way.
How to calm a restless toddler
In creating a bedtime routine full of moments of winding down and calm I took a new look at our bedtime routine. Looking at each step for natural ways to incorporate essential oils. Why essential oils?
Well essential oils are known to help create relaxing environments that promote sleep and rest. I knew if I could set the scene for rest I'd win at this getting my kids to sleep thing.
Now our evening routine looks more like this.
Before I even begin supper, I start diffusing Lavender through the house. It's amazing how it triggers your mind to think of peace and rest. Another great oil to diffuse is called Stress away.
We purposefully now keep dinner calm and quiet. No TV and no devices at the table. We have a nice calm conversation and enjoy the meal.
After dinner, it's bathtime. Bath time is kept to one toy and is warm, quiet and relaxing. We use the Young Living bath soap for kids called Kid Scents that has Lavender and other soothing essential oils. I swear they both will now yawn in the tub. We also use the YL Kid Scents shampoo and Lavender Conditioner so all the scents around them are soothing.
As we began to dress for bed, I made sure I have another amazing Young Living starter Kit oil in the diffuser, it's called "Peace and Calming". Again reinforcing that we are now slowing down and calming down. In the past, getting them dressed was a battle in itself, but when I create this winding down routine they are now typically calm and willing to get their clothes on. (other great oil options are lavender and lemon, Frankincense and lemon, and valor)
Lastly, before I put them to bed, I used my roller bottle of diluted Lavender on their feet and chest.
Can I just say that the first night I did this that before I could even rock my littlest 5 minutes she was out! it usually took me a good 30 minutes. Then it was on to my oldest, this time I crawled in the bed with her and before I could even snuggle up close she was out! My oldest can usually take upwards of 2 hrs to calm enough for bedtime.

So we have learned that the key to a good bedtime is all about setting the scene. The nights I'm a slacker and don't follow my scene-setting steps with the essential oils, it's back to fights and drama.
We are now 5 yrs into this and I rarely deviate from this routine. I still lay down with them to read a book and say a prayer but it takes maybe 5 minutes for both kids to be sound asleep after lights out. And usually, I'm falling asleep right along with them. lol not going to lie, the oils get me so peaceful I'm lights out too.
I can not imagine ever going back to not using essential oils to help with bedtime. It was a serious game-changer that took very little extra effort on my part.
That little extra effort was so nice because I could not have added one more labor-intensive thing to my list of things to do.
If you are a mom that is struggling with a baby or toddlers or even older kids that fight you on sleep I suggest trying essential oils. They are so simple to incorporate and the whole entire family can benefit from the oils diffusing. Including you, my tired friend.
Let's think about it?
What makes you a happier momma? Missing out on sleep because your kids are restless and keeping the whole house up or being a momma that gets the sleep she needs because her kids are well-rested and go to sleep peacefully.
Where to get the Essential Oils you need to set up your wind-down routine for bedtime
The only essential oils I use around my family is Young Living. I like that Young Living has a Seed to Seal Guarantee so I know I can trust them to be pure and safe to use on my family.
Like you, I only want the best for my family and I know Young Living can supply that.
To get started, if I were you, I would sign up to become a wholesale member with Young Living.
This is a membership for a year and gets you 24% off your starter kit and anything else you ever decide to buy. Don't worry you never have to buy another thing if you don't want to and you NEVER have to sell anything.
When you sign up you want to buy the Premium Starter Kit also known as the PSK. I like the PSK that has the Desert Mist diffuser. It's super pretty. The Premium Starter kit comes with the oils you need for your wind-down routine and the diffuser you need for the routine. The kit comes with 12 oils which you will find you will use them all. (Don't worry I will teach you how when you sign up with me as your enroller! I have an easy to use app for your phone and an email course that will teach you all the things you need.)
The PSK oils you will be able to use for the bedtime routine are Lavender, Lemon, Peace and Calming, Valor, Stress Away, Frankincense.
When you order, let me tell you about an easy money saving trick.
My money-saving trick is to – Sign up for the essential rewards program.
Why? because it will give you a free promo product from YL (it changes every month but it's usually a very popular oil). Plus signing up for ER gives you 10pv that you can redeem for a free product later.
Now in your ER cart place a bottle of the Kid Scents bath gel, Kid Scents shampoo, Copaiba Lavender Conditioner, and kid scents lotion and select a day next month to receive your products. (Don't forget out check out the whole KidScents and Seedlings lines of Young Living products. They are made with your kids in mind.) this order will give you 6pv points to redeem for a free product. who doesn't love free product??
Anyway, once this second order comes to your house you can decide to stay on ER to get another monthly shipment that you pick out or you can place a one time order and redeem your points. Once you do that you just simply call YL and they will take you off of the Essential Rewards program. I promise they are super nice about it.
Signing up to be a member and also signing up for Essential Rewards is a great way to get the product you need but at an amazing savings!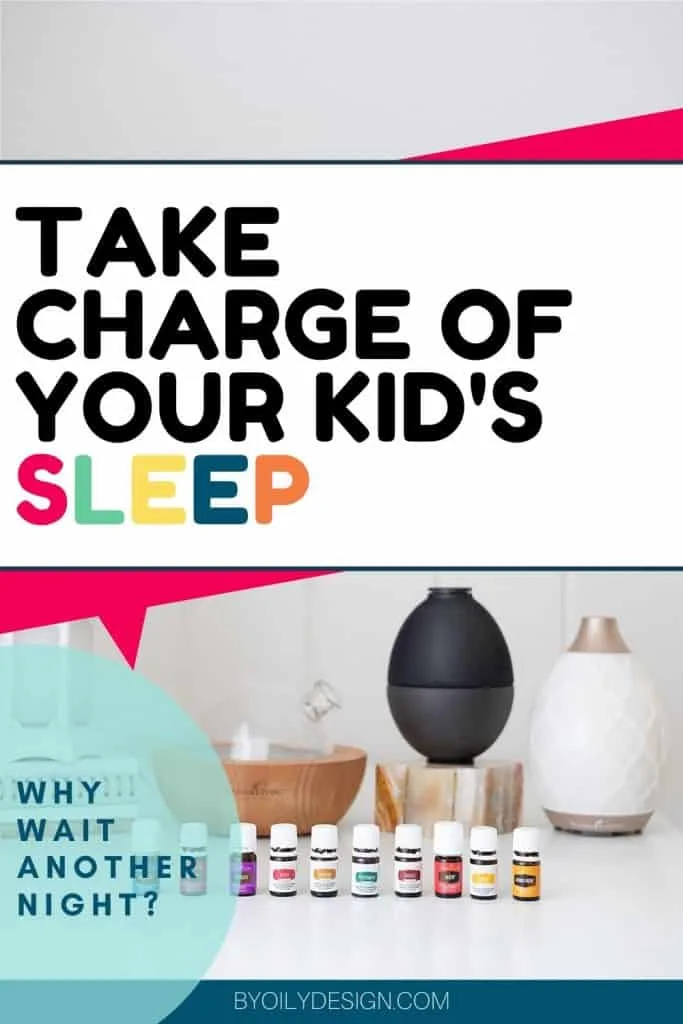 Take charge of your kids sleep with these easy ways of creating calm and peace in your home. It could be as easy as diffusing a few oils and using soothing products at bath time.
YOU'VE WAITED LONG ENOUGH, WHY WAIT ANOTHER NIGHT?
Let's hurry and get a Young Living premium starter kit in your hands!
Sign up with me as your enroller. It's super easy and I can teach you all about essential oils. Just make sure my enroller number is in the box when you see it during sign up- #3177383
Again these are my scene setting tips using the essential oils to create calm.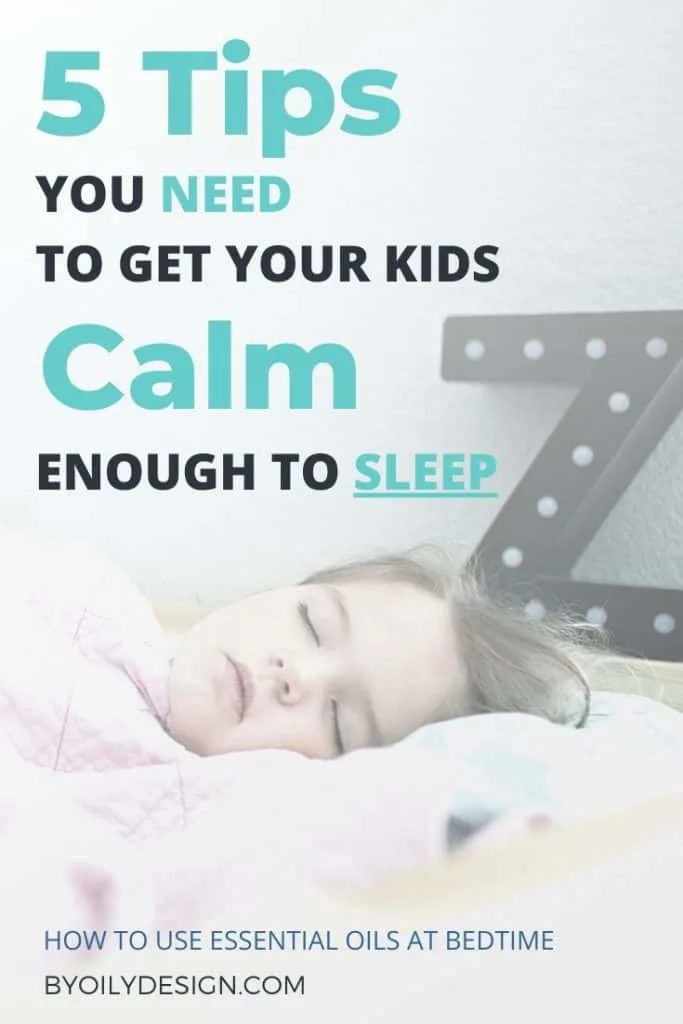 5 tips for creating Calm
Start to diffuse lavender or one of the oils known for a relaxing calming effect during supper. (Bergamont is another calming essential oil safe for kids)
Keep bath time calm and relaxing. ( I like to use Young Living's Lavender bath soap or the Kid scents bath soap)
While dressing start a diffuser with another great relaxation and bedtime time oil. (Gentle baby or Peace and calming)
Before crawling in bed use a roller to apply lavender and carrier oil to their feet.
Continue to diffuse through the night. (my pick is Lemon and Lavender)
Some of the great nighttime oils are Gentle baby, Peace and Calm, Peace and Calm 2, Joy, Lavender, Cedarwood, and Valor.
If you have enjoyed these diffuser recipes check out my other kid diffuser recipe posts-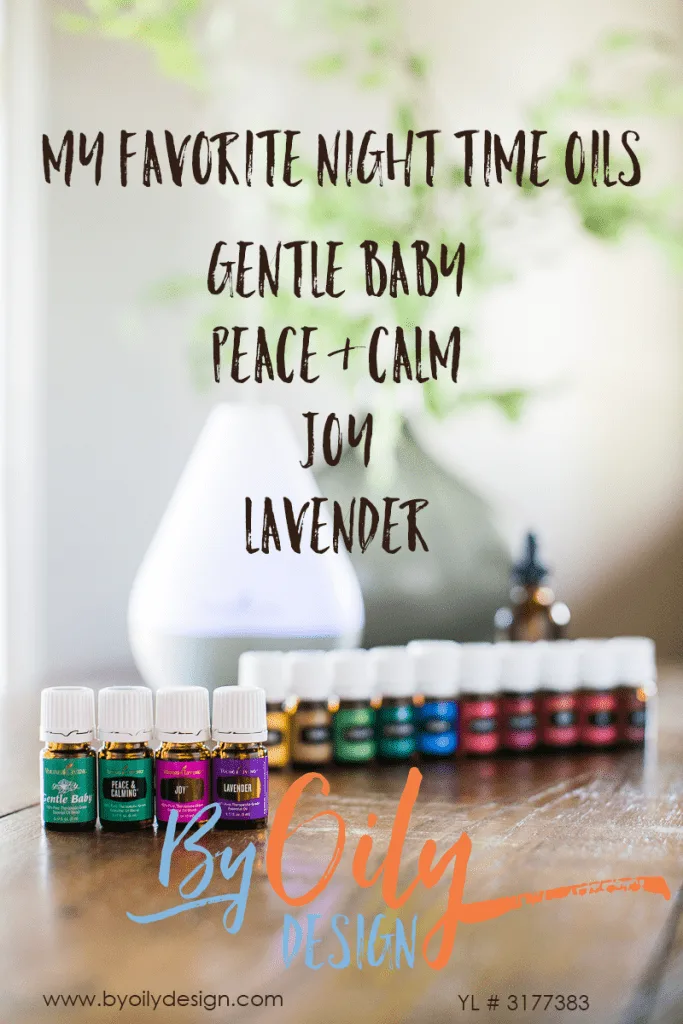 Interested in using Essential oils? I'd love to help you get started.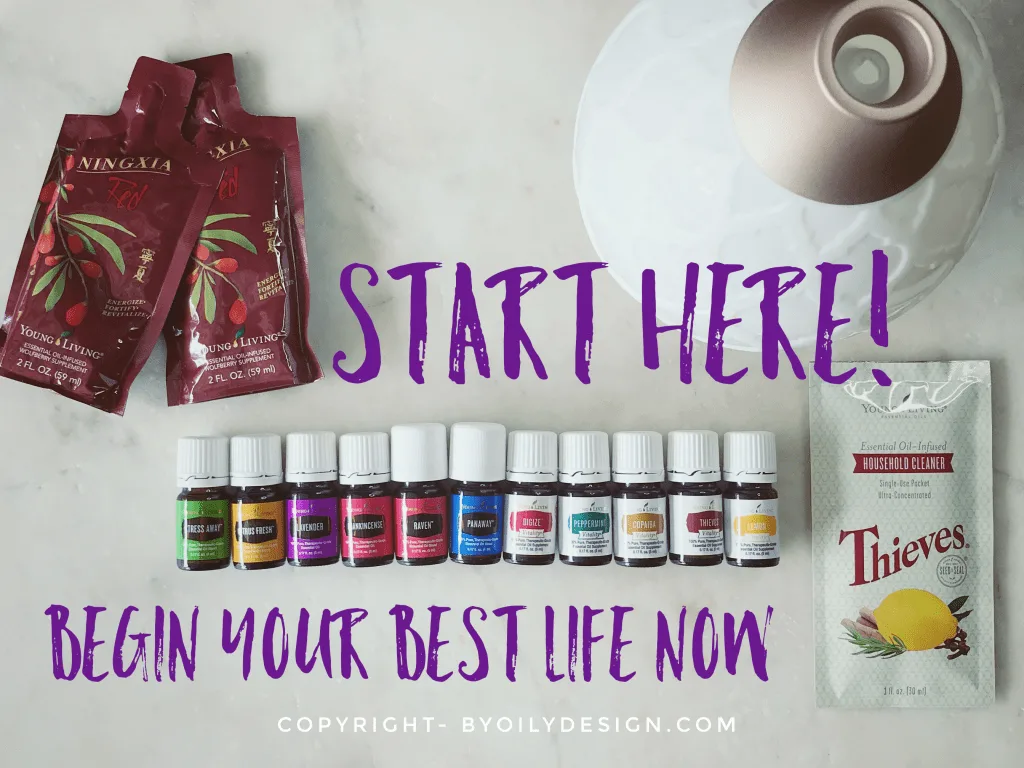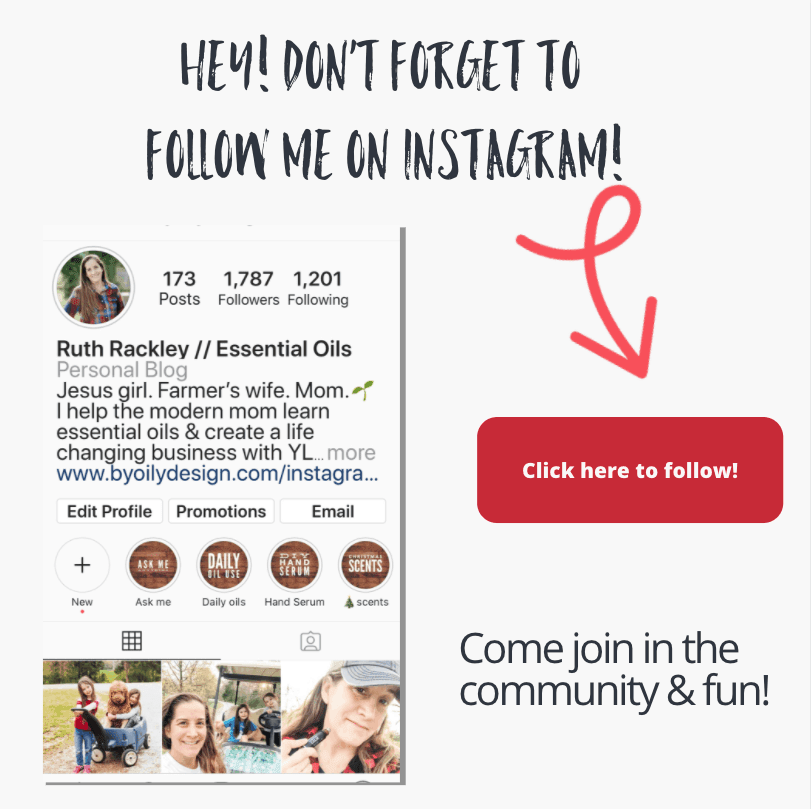 [recent_posts style="1″ rows="one" title = "Amazing Content" text_excerpt="Y" mode="selectable_posts" posts_num="" selectable_posts="9240″ text_color="undefined" hide_author="" ][/recent_posts]
COPYRIGHT: © Ruth Rackley and By Oily Design, 2015. You may use the URL of this post to share it on social media. You may also use the URL of this post to link to it from another website/blog. However, no part of the text of this post may be copied and used in a social media status update or on another website/blog without prior written permission of the author. You may share the graphics/s associated with this post on social media as long as they are not edited in any way. However, you may not use the graphic/s associated with this post on another website/blog without prior written permission of the author. This post and the graphic/s associated with it may not be printed and distributed without the prior written permission of the author. Unauthorized use and/or duplication of this material is strictly prohibited.
DISCLAIMER: The information on this website is based upon my research and personal use of Young Living essential oils. The statements made and the products mentioned on this website have not been evaluated by the Food and Drug Administration and are not intended to diagnose, treat, cure, or prevent any disease. Please read the full disclaimer here

natural sleep remedies for babies