One of my go-to, get my house clean and smelling fresh, Essential Oils is Purification.
As of 2019 it's no longer found in the US Young Living Premium Starter Kit but I am still using it and reordering it all the time.
I honestly get it in the big 15ml bottle because this stuff is liquid gold.
Why?
Because Purification is super versatile and one of my favorites to diffuse.
It hands down neutralizes odors in my home and with kids, dogs and living on a farm we always have odors.
Purification and Lemon were actually the first two oils I cracked open and started my first ever time diffusing.
If you haven't read my story on how my first diffusing episode went really really bad wrong you should check it out here. It's one of the most popular posts on my blog.
*This post contains affiliate links to the essential oils and other products I talk about in the post. Purchasing them here from my blog is no extra cost to you but I do earn a commission that helps in the cost of running this blog. Thanks for your support!
Purification Essential Oil Uses
Purification makes ditching harmful chemical cleaners for the busy mom so easy.
It will help you keep your home smelling fresh and clean when you use purification essential oil as the main ingredient in any of the many DIY house cleaner recipes using essential oils.
I personally use it in my DIY room sprays, DIY carpet cleaners, Laundry detergents and dryer sheets and my favorite DIY carpet cleaners.
I love diffusing this oil because it's amazing at killing bad smells like wet dog, dirty diapers, stinky sneakers, cooking gone terribly wrong smells, and many others.
What is great is Purification essential oil doesn't just mask the smell like your typical room sprays from the stores, it help neutralize the odors and leaves the room when diffused smelling fresh and clean.
Many of the tips I share in the post, How to make your house smell good, are perfect for using Purification oil with.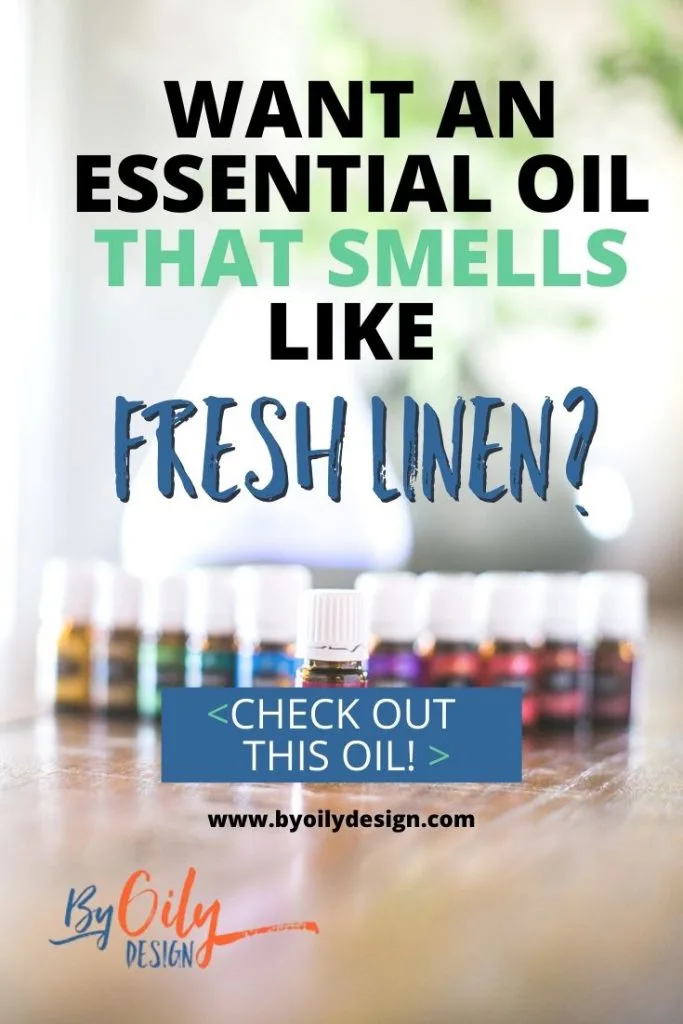 What oils are in Purification?
Purification is a blend of some amazing cleaning oils that can purify your air. When diffused, this blend works to eliminate unwanted odors. keeping your home smelling fresh and new.
Citronella oil
Rosemary oil
Lemongrass oil
Tea tree oil
Lavandin oil
Myrtle oil
How does Purification Smell?
When I smell it from the bottle to me it has a clean, crisp, lemony smell.
When people ask me for an oil that will give them that fresh clean laundry smell this is the oil I think of. It does have a strong scent of citronella and lemongrass.
A rare few have told that it reminds them a little of bug spray but for me, it just smells like summer and sunshine.
For really tough smells I will pair Purification with either Citrus Fresh or Thieves to give it that extra scent cleaning power.
Want to see 12 of my go-to Purification diffuser recipes?
Feel free to adjust the drop amounts to your liking. Remember, if you are new to experiencing Purification essential oil benefits go easy on a number of drops you use.
Even after diffusing became old hat for me, when I try a new oil for the first time I always take it easy and 1/2 the recipe just to test our sensitivity to it.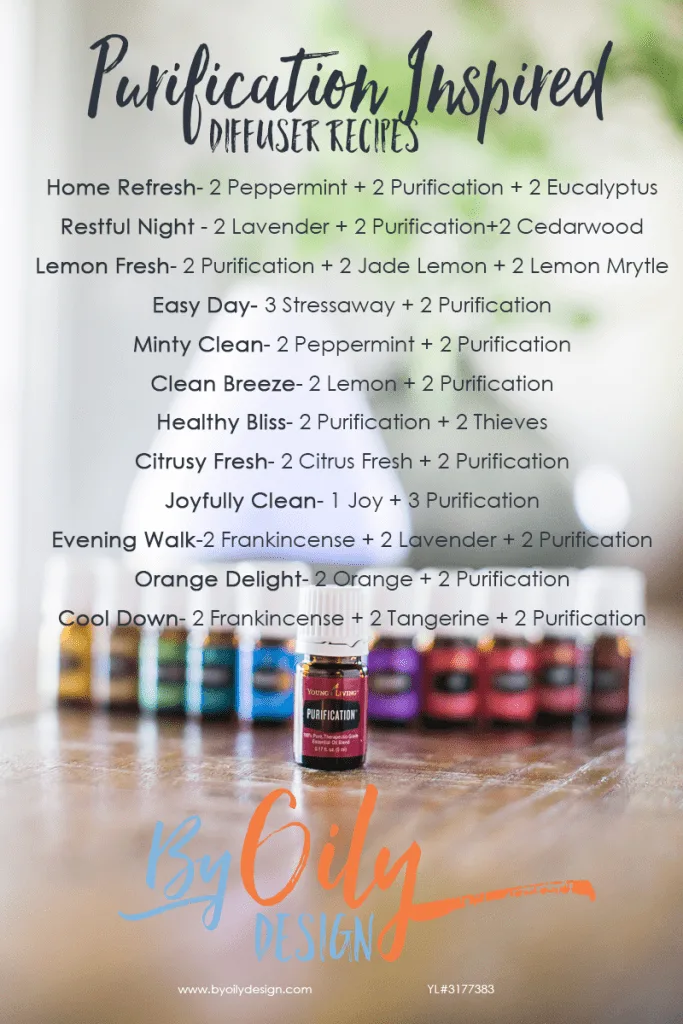 For an easy to print pdf of the Purification inspired Diffuser recipes, click on the image below and download the PDF document and print it out on an 8.5 x 11 sheet of paper.
Before you download this Purification Inspired Diffuser recipe page, I was wondering if you could do me a favor? Would you share this post on Facebook using the blue Facebook button below? I'd love as many people as possible to see these great diffuser recipes!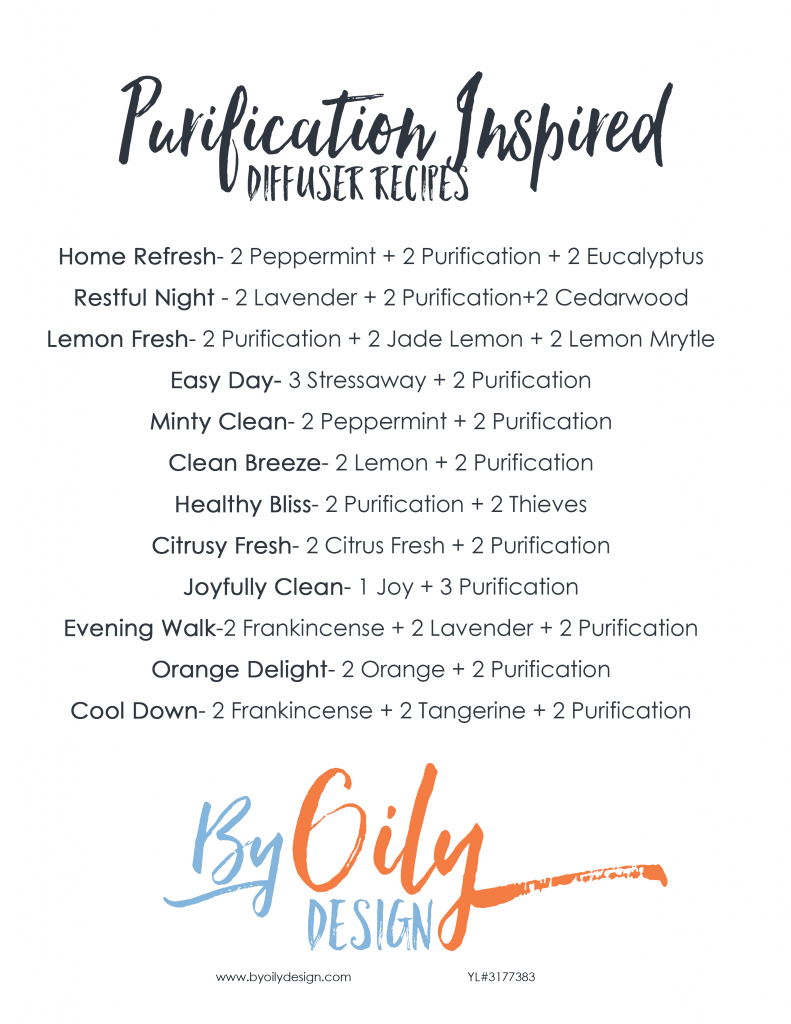 As always, my templates are free of charge, but I do ask that you share my printable to-do list post with all your friends on Facebook and Pinterest!
Because you know the more, the merrier! :=) You can use the handy little icons below this post to do so.
Looking to buy another diffuser check out my guide to picking the right essential oil diffuser type for your home!
[recent_posts style="1″ rows="one" title = "Amazing Content" text_excerpt="Y" mode="selectable_posts" posts_num="" selectable_posts="9240″ text_color="undefined" hide_author="" ][/recent_posts]
If you like the above recipes I hope you will try out my other diffuser recipe post! I've got lots of free downloadable PDF recipes as part of these post.
[recent_posts style="14″ rows="one" title = "Amazing Content" text_excerpt="Y" mode="most_recent_posts" posts_num="5″ selectable_posts="" text_color="undefined" hide_author="" ][/recent_posts]
At the beginning of the blog post, I mentioned that the Purification essential oil benefits are many. Check out my other blog posts where I use other Purification essential oil Benefits in my DIY projects.
1- Amazing room spray strong enough to neutralize even strong diaper spells.
2- Detoxing your home using Essential Oils
Are you wanting to begin the process of detoxing your home from harmful chemicals? But don't know where to start?
Does the idea of learning all about Essential Oils feel like it's more information than you can handle?
Would you love the chance to find someone to help mentor you through the process? Someone who can help simplify and make learning fun?
What if I told you I would help you for FREE!


Feel Free to share the love of Purification by sharing these Purification Diffuser Recipes on social media!