One of my go-to Essential Oils from the premium starter kit is Purification. (Don't have a premium starter kit? Get your's here) . This oil is super versatile and one of my favorites to diffuse. Purification and Lemon were actually the first two oils I cracked open and started my first ever diffusing. If you haven't read my story on how my first diffusing episode went really really bad wrong you should check it out here. It's one of the most popular posts on my blog.
*This post contains affiliate links to the essential oils and other products I talk about in the post. Purchasing them here from my blog is no extra cost to you but I do earn a commission that helps in the cost of running this blog. Thanks for your support!
Purification Essential Oil Uses
Purification makes ditching harmful chemical cleaners a snap. Keep your home smelling fresh and clean using purification essential oil as the main ingredient in your DIY room sprays, DIY carpet cleaners, Laundry detergents and dryer sheets and tons of DIY carpet cleaners. I love diffusing this oil because it's amazing at killing bad smells like wet dog, dirty diapers, stinky sneakers, cooking gone wrong smells and many others. What is great it this oil doesn't just mask the smell but leaves the room when diffused smelling fresh and clean.
Want to see 12 of my go-to Purification diffuser recipes?
Feel free to adjust the drop amounts to your liking. Remember, if you are new to experiencing Purification essential oil benefits go easy on a number of drops you use. Even after diffusing became old hat for me, when I try a new oil for the first time I always take it easy and 1/2 the recipe just to test our sensitivity to it.
[social_warfare buttons="Facebook, Pinterest"]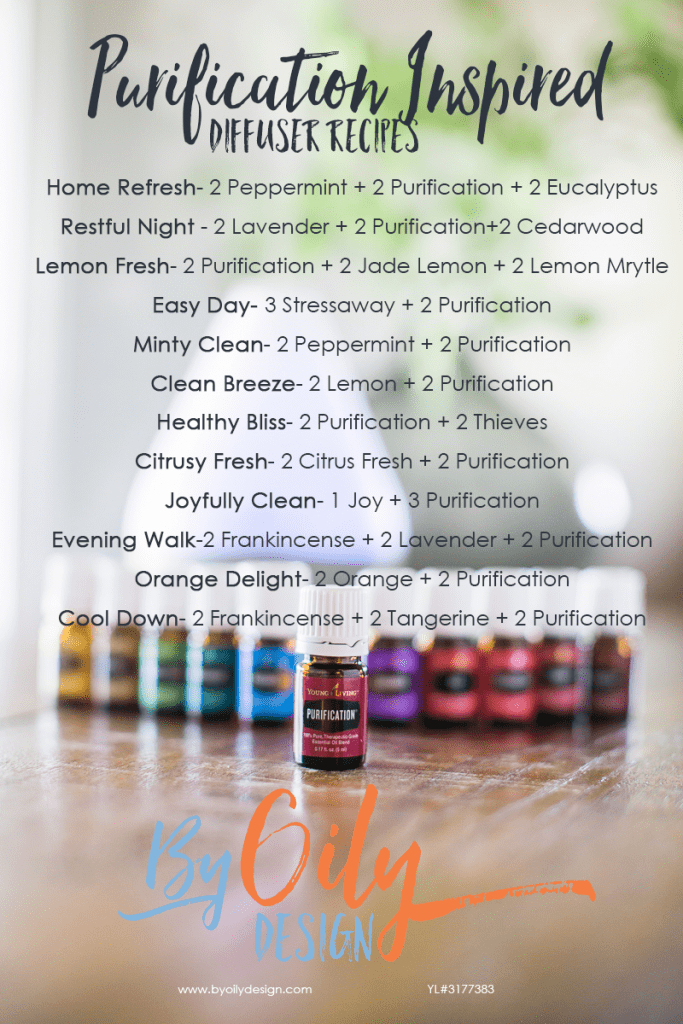 For an easy to print pdf of the Purification inspired Diffuser recipes, click on the image below and download the PDF document and print it out on an 8.5 x 11 sheet of paper.
Before you download this Purification Inspired Diffuser recipe page, I was wondering if you could do me a favor? Would you share this post on Facebook using the blue Facebook button below? I'd love as many people as possible to see these great diffuser recipes!
[social_warfare buttons="Facebook, Pinterest"]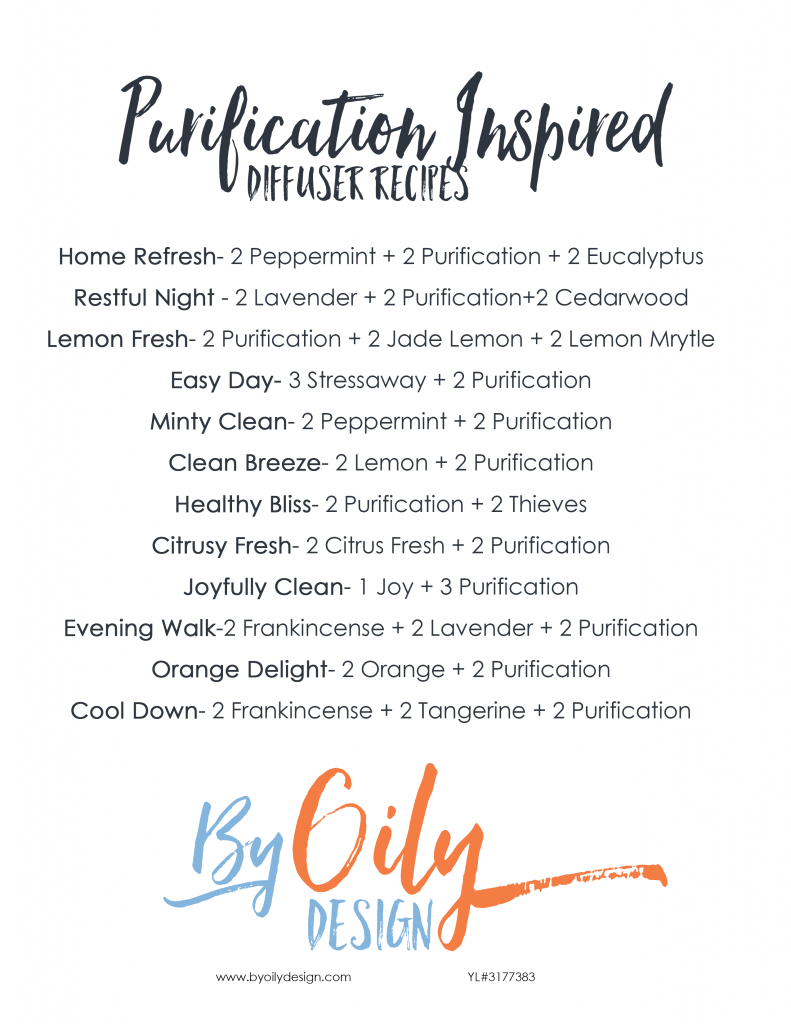 As always, my templates are free of charge, but I do ask that you share my printable to-do list post with all your friends on Facebook and Pinterest!
[social_warfare buttons="Facebook, Pinterest"]
Because you know the more, the merrier! :=) You can use the handy little icons below this post to do so.
Looking to buy another diffuser check out my guide to picking the right essential oil diffuser type for your home!
If you like the above recipes I hope you will try out my other diffuser recipe post! I've got lots of free downloadable PDF recipes as part of these post.