Cleaning with essential oils and vinegar
Household cleaners can make a massive dent in your monthly budget. One visit to the supermarket and you will be overwhelmed with the variety of products available. You will find specific natural cleaning products for floors, oven, cooktop, glass, wood, and even windows and may end up buying ten different bottles of chemical solutions and pay up a hefty price for them.
Fortunately, you can avoid buying these expensive chemical-laden solutions and clean your house with environmentally friendly and much cheaper homemade cleaning products using simple ingredients along with your favorite essential oils. Essential oils are not only great for aromatherapy; in addition, they also make great ingredients for DIY cleaning products.
Read on as we share with you some of the best essential oil cleaner recipes. These DIY recipes are easy to make and will have your home sparkling in no time.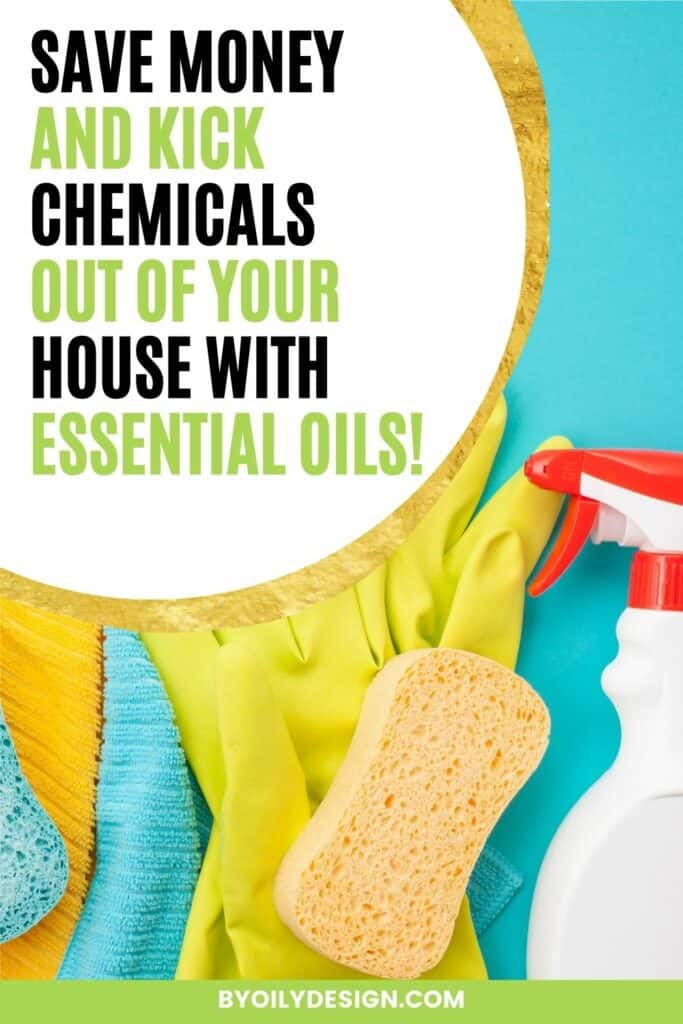 *This post contains affiliate links to the essential oils and other products I talk about in the post. Purchasing from the links here on my blog is no extra cost to you. As an Amazon Associate, I earn from qualifying purchases.
Always test new essential oil recipes on small areas to ensure that your natural household cleaner is safe for that surface.
PRO TIP – It's best to use an amber glass spray bottle and pure essential oils like Young living to insure your homemade products are free of toxic chemicals and can be stored for long-term use. My favorite bottle is this set of 16 oz glass bottles.
Essential oils for cleaning floors
Let us start with the floors. There are as many homemade floor cleaner recipes as there are types of floors. Cleaning with essential oils and vinegar works for all of them. this is my favorite for a streak-free finish on wooden floors and tile.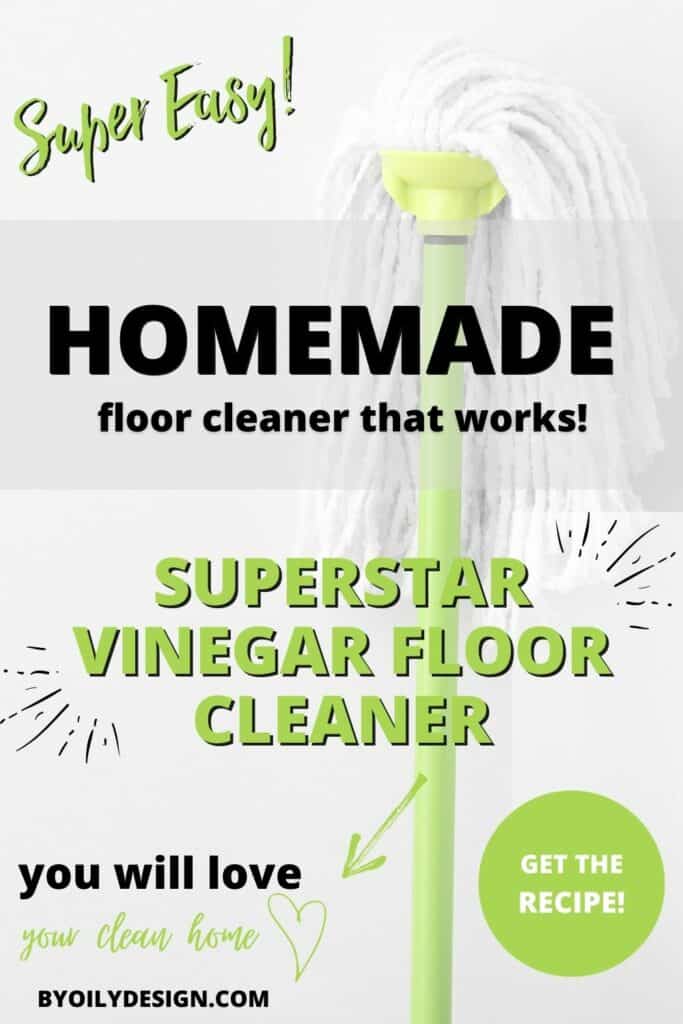 PRO TIP -Spray this solution on the floor after you have it swept or vacuumed. Wipe with a microfiber mop. You can use this homemade floor cleaner on laminate, tile, linoleum, and hardwood floors. Avoid using this vinegar cleaning solution for floors on natural stone surfaces, as the vinegar in this cleaner may be too acidic for marble or granite.
Some of the best essential oils for cleaning floors are –
Lemongrass
Wild orange
Lime
Orange
Clove
Cinnamon
Eucalyptus
Peppermint
You can check out more recipes for homemade floor cleaners with essential oils here.
Essential oil cleaning spray recipe for windows
This recipe works well not only on your windows but also on other glass surfaces like shower doors, mirrors, and glass tabletops. Essential oils provide a fresh, clean scent and help clean and deodorize the surfaces.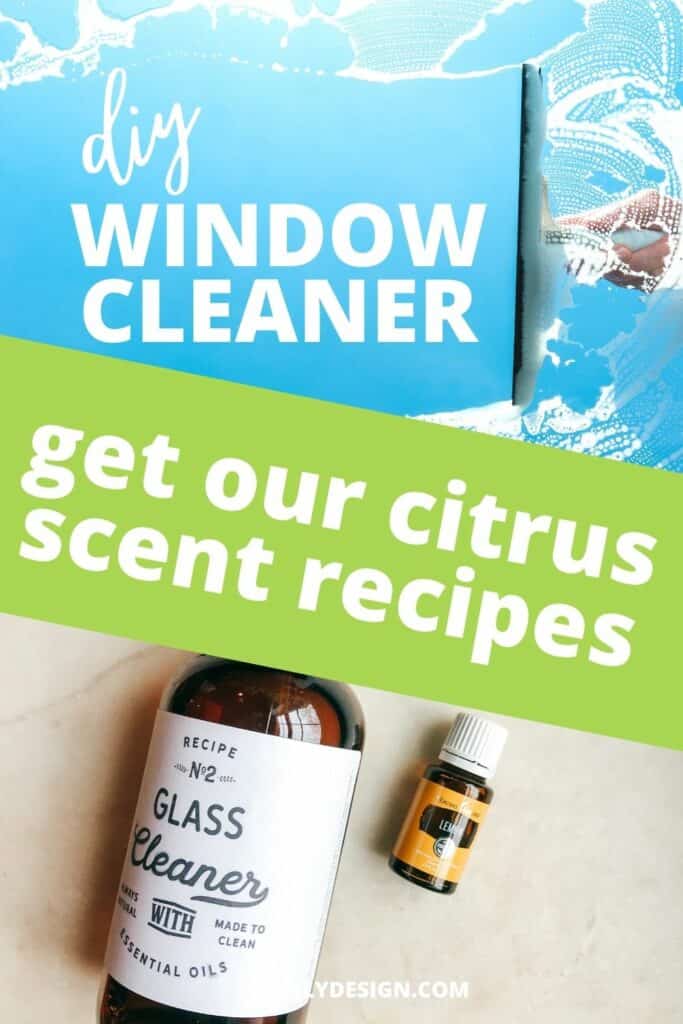 Citrusy glass cleaner
Many of us do not like the strong smell of vinegar. Here's a recipe for a homemade glass cleaner without vinegar.
You can check out more recipes for homemade window cleaners with essential oils here.
Essential oil bathroom cleaner
When it comes to cleaning your home, generally, the bathroom is usually the most challenging room to tackle. It is prone to dirt, soap scum, and tough stains like hard water stains. and don't get me started on yucky toilet seats. An essential oil bathroom cleaner can be a simple way to avoid the strong chemical smells of commercial cleaners and save money.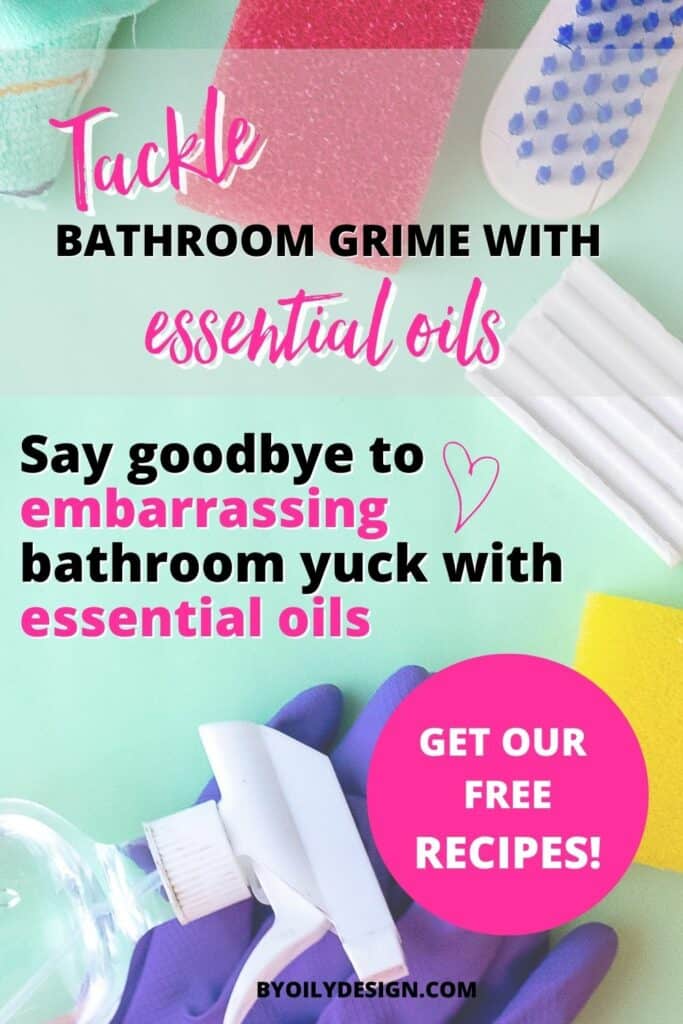 Check out my six best shower cleaner recipes for some other natural options to clean your bathroom.
Kitchen Cleaner
Cleaning your kitchen may seem overwhelming, but with this easy to create essential oil cleaning spray recipe, you can clean the greasy and sticky surfaces of your kitchen in no time.
PRO TIP – Citrus oils are great at cutting grease and grime.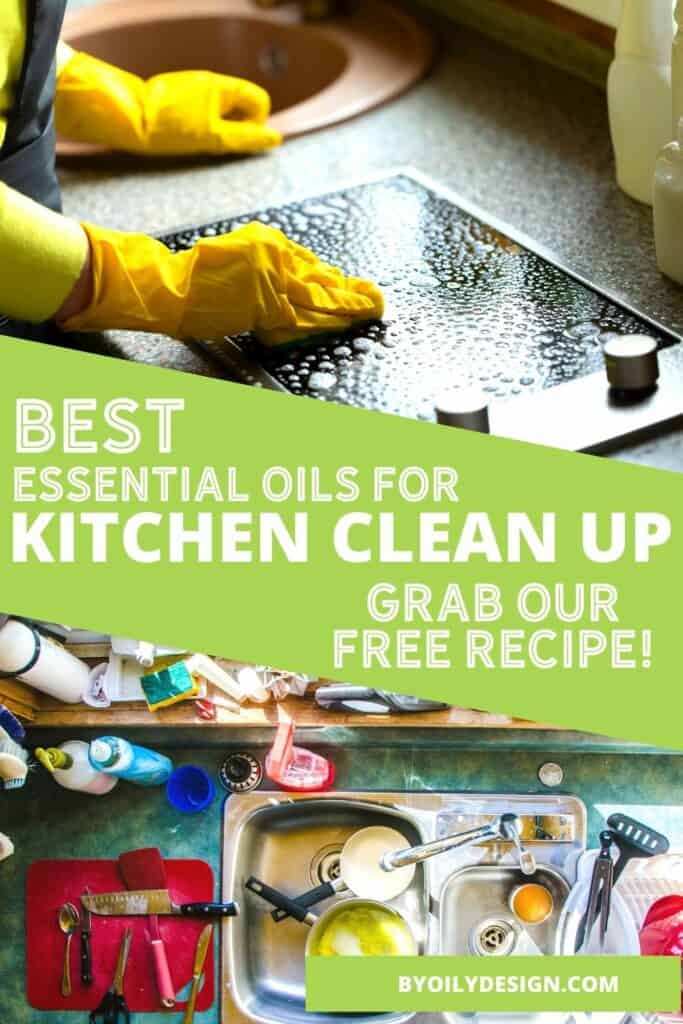 This recipe works for cooktops, countertops, range hood, oven, and kitchen sink. 5 drops of lemon essential oil can be substituted for the orange oil if preferred.
You can check my post on 5 Natural homemade degreaser recipes for your kitchen for more homemade cleaning products with essential oils.
Dishes
This is one cleaner you need to use most often in the house. Here's an easy recipe for homemade dishwashing powder.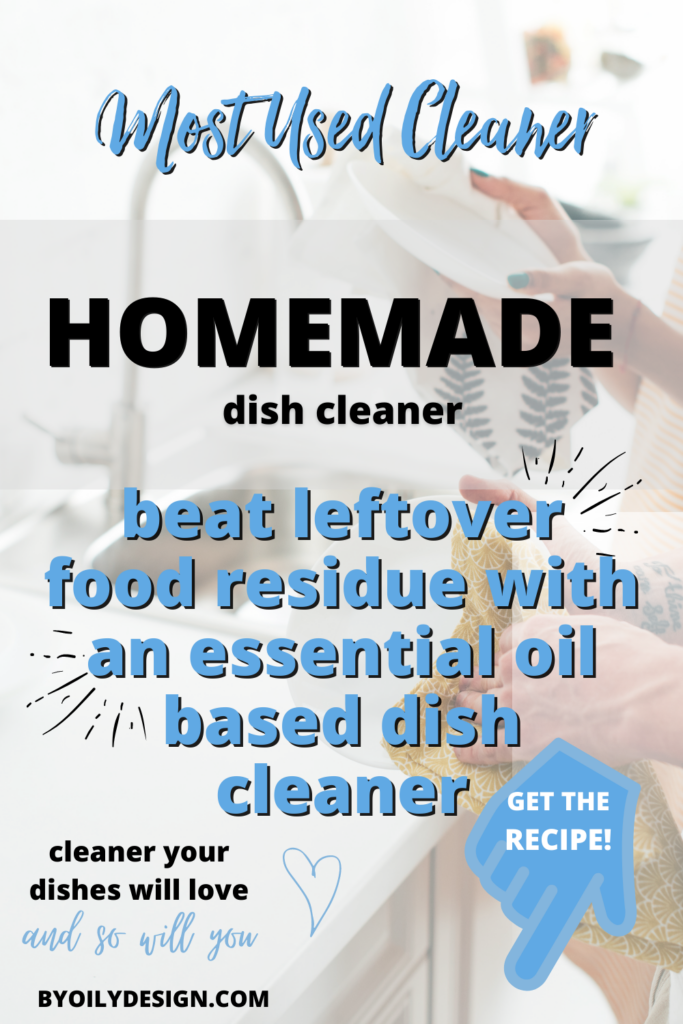 Best essential oils for cleaning
Essential oils do more than just make the cleaning process more pleasant. Their unique composition makes them effective disinfectants. While almost all essential oils have cleaning properties, some are more effective than others when it comes to using them as disinfectant sprays. So, here are some of the best essential oils for cleaning and disinfecting –
Lemon essential oil
The lemon essential oil contains limonene and b-pinene, which give it cleaning properties. It has an uplifting and energizing scent and is a very effective degreaser.
Peppermint essential oil
Peppermint essential oil contains menthol, which provides it with cleansing properties. It is also purifying and has a refreshing scent. This oil can be used to clean kitchens and bathrooms.
Tea tree essential oil
This oil is a staple cleaning product in many households thanks to its powerful natural cleansing properties. It is also effective in cleaning mold-prone areas. Tea tree oil also works well to eliminate musty smells around the home.
Clove essential oil
Clove oil contains eugenol, which provides this spicy essential oil with cleaning properties. It is very effective in neutralizing odors from the bathroom, kitchen, or trash can.
Eucalyptus essential oil
The cleaning properties of eucalyptus oil can be attributed to the presence of the compound
1,8-cineole.
Oregano essential oil
Oregano essential oil is packed with phenols that help with cleaning.
Thyme essential oil
Thyme essential oil is a potent cleaning agent. Moreover, it is also an effective air freshener.
Lavender essential oil
Lavender essential oil is not only known for its calming effects, but it is also an excellent cleaner for the home.
Wild orange oil
Wild orange essential has a robust citrusy scent and can help keep your home clean.
Pine essential oil
Pine essential oil is known to kill odors and purify the air. It works well as a household cleaner with it's cleansing properties.
Some FAQs on homemade cleaning products with essential oils
Where to buy essential oils for cleaning?
If you are ready to start your journey with essential oils, visit By Oily Design. Sign up to become a Young Living Member with me as your enroller, and I will make getting started in oils easy and stress-free for you.
Head on over here to learn all about essential oils and to buy your Young Living's premium starter kit.
How do I make my own cleaning products with essential oils?
Making your own cleaning products with essential oils is easy, cost-effective, and environmentally friendly. You can choose any of the recipes mentioned above to make your own cleaning products with essential oils. You can even tweak the recipes a bit to suit your needs. Let me know which one worked for you.
Can I put essential oils in cleaning products?
Avoid putting essential oils in store-bought cleaning products. However, you can put essential oils in the cleaning products that you make at home. They are natural solution and smell incredible.
Is it safe to mix vinegar with essential oils?
Yes, you can mix vinegar with essential oils. Mix equal quantities of vinegar and water and add a few drops of essential oil to cover up the vinegar scent.
What is the best vinegar for cleaning?
White distilled vinegar is the best vinegar for cleaning. For example, it does not contain any coloring agent, so it won't stain the surface you are cleaning.
Do essential oils dilute in vinegar?
No essential oils do not dilute in vinegar. No matter how well you shake the two together, they will separate after some time. Therefore, it would be best if you shake the cleaning solutions with these two ingredients before every use.
What do I mix with essential oils?
Essential oils are generally mixed with carrier oil like coconut oil or jojoba oil before being used on the skin.
However, if you make cleaning products with essential oils, you can mix these oils with products like vinegar, distilled water, dish soap, rubbing alcohol, or castile soap. Follow the recipes mentioned above.
Looking for an all-natural laundry soap? Check out my simple super popular post here
Final thoughts
You don't have to use toxins to keep your home clean. You can make a whole range of cleaning products at home with a few essential ingredients. DIY cleaners help you save time money and are healthier for your family and the environment.
So which essential oils do you like to use in homemade cleaning products?
Best essential oils for cleaning