How to make homemade dish soap?
Are you one of those people who grab a bottle of dish soap off the shelf at the grocery store without giving it much thought? Well, it's high time to change your shopping habits and opt for more eco-friendly cleaners. Conventional dishwashing soaps contain chemicals and preservatives that are harmful to your health and the environment.
You can opt for eco-cleaners that are free from preservatives and chemicals, but these tend to be expensive. Another great option is to make dish soap at home. It's easier than you think and is gentle on your hands, safe for your family, and good for the environment. And the best part – it is relatively inexpensive.
Before we learn about the other advantages of homemade dish soap and how to make it, let us first determine what makes the commercial dishwashing liquids harmful.
Harmful ingredients in commercial dishwashing soaps
According to the Environmental Working Group, several dishwashing soaps contain ingredients that are hazardous to health and the environment. These ingredients include –
Sodium Laureth Sulfate
Methylisothiazolinone
DMDM Hydantoin
Ethanolamine
Formaldehyde
Sodium Borate
Sulfuric Acid
Triclosan
FD&C Yellow 5
FD&C Blue 1
These ingredients cause cancer, irritation of the skin, eyes, and lungs, allergies, affect the respiratory system, nervous system, digestive system, and reproductive system.
Many of the so-called natural or organic dishwashing liquids also fail to live up to their name. An organic-sounding name and a higher price tag do not guarantee you a safe product.
How to make homemade dish soap?
Now that you know how harmful it is to use commercial dishwashing soaps let us learn the art of making liquid dish soap from scratch. These homemade dish soap recipes are easy to make, clean dishes like magic, and help you save money in the long run.
There are a whole lot of homemade dish soap recipes that you can find online. Many recipes use vinegar, but its powerful smell can put you off. Some recipes use castile soap, but it can leave marks on your glassware if you have hard water. Vinegar and castile soap together do not work well.
Here's what we found works well and is highly effective in cleaning your greasy dishes –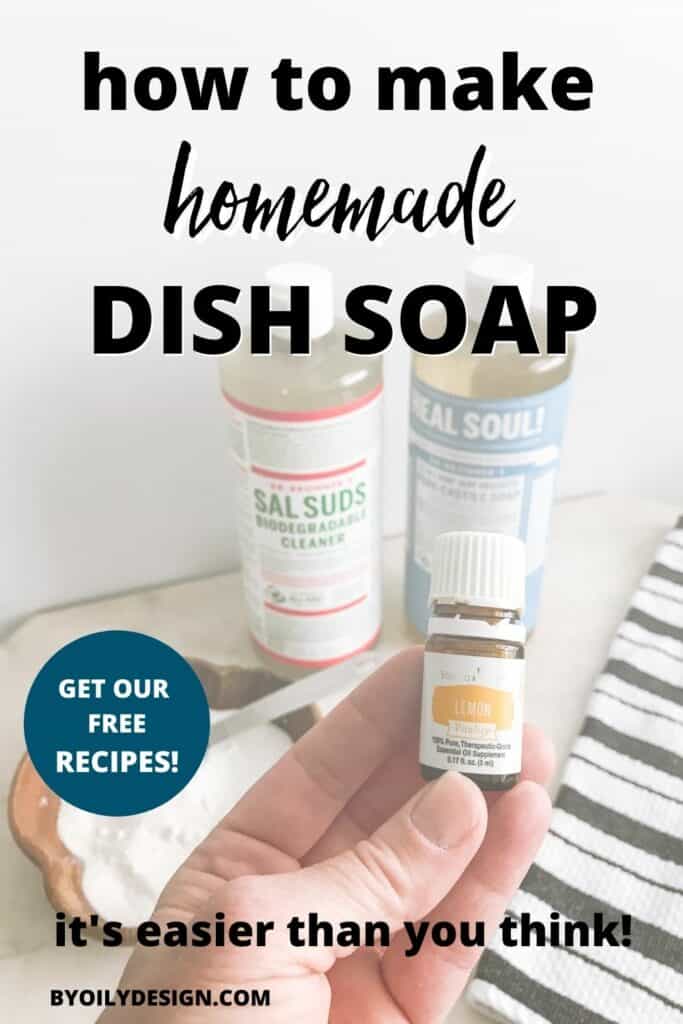 Homemade lemon dish soap recipe
You will need
Sal Suds – 2/3 cup
Distilled water – 1and 1/3 cup
Lemon essential oil – 40 drops
Washing soda – 1 tablespoon
Table salt – 1 tablespoon
A large pot
Dish soap dispenser
Method
1. Mix one spoon of salt in three tablespoons of water and heat till the salt is completely dissolved. Set aside the salt solution.
2. In a large pot, pour 1 and 1/3 cup of water and add washing soda. Heat till it is completely dissolved.
3. Add one tablespoon washing soda and essential oils to this mixture
4. You can now add one tablespoon of the salt mixture that you had prepared earlier. The mixture will turn cloudy and thicken.
5. If you find the liquid's consistency to be thin, you can add some more saltwater.
6. Pour the final solution into a glass dish soap dispenser.
7. You may find that this liquid has thickened over some time. Add a little water till the liquid reaches the desired consistency.
Homemade lavender lemon dish soap recipe
You will need
Unscented castile soap – 1 cup
Washing soda – 2 tablespoons
Distilled water – ½ cup
Lemon essential oil – 20 drops
Lavender essential oil – 25 drops
A large pot
Method
1. Put two tablespoons of washing soda and ½ cup hot water in a pot and mix it till it has completely dissolved.
2. Add castile soap to this mixture and combine. Mix it thoroughly to ensure that it does not become clumpy.
3. Add lavender and lemon essential oils to this mixture.
4. You can reduce the quantity of the essential oils if you prefer a lighter scent.
5. If you find the soap's consistency too thick, you can add some more distilled water to it.
How to use homemade dish soap?
Just add one or two pumps of your homemade dish soap to your dish cleaning water and wash your dishes with it. If your dishes are especially greasy and have food stuck on them, let them soak in this water for a few minutes before you clean them.
Washing soda is not the same as baking soda. Baking soda is NaHCO3, while the chemical makeup of washing soda is Na2CO3. To turn baking soda into washing soda, all you need to do is put baking soda in a baking dish and bake it at 400 degrees Fahrenheit till it loses its luster. Washing soda is 100 natural and phosphate-free. It helps clean grease quickly and can be used to clean anything in your home.
If you do not have a problem with hard water, you can also use castile soap in your homemade dish soap recipe. Castile soap is made from vegetable oils and is safe to use for everyone.
The lemon essential oil in this recipe plays a more important role than just providing a pleasant citrus scent to your soap. It is highly effective in cutting grease. The lavender essential oil has soothing properties and will support your skin and also help to relax your mind.
While lemon and lavender essential oils are good choices for making aromatherapy dish soap, they are certainly not the only one. You can use a whole range of essential oils to make pleasant-smelling and effective homemade dish soaps. You can also blend two or three oils and add them to your homemade essential oil dish soap recipe.
What essentials oils can I use for homemade dish soap?
Making homemade liquid soap with essential oils is easy. You should choose essential oils that are gentle on the skin. These include –
Lavender essential oil
Lemon essential oil
Tea tree essential oil
Rosemary essential oil
Grapefruit essential oil
Mandarin essential oil
Thieves essential oil
Essential oil blends for dish soap
Here are some essential oil blends that you can use to make homemade dish soap-
Blend no 1
5 drops lavender + 5 drops bergamot + 14 drops lemon
Blend no 2
10 drops lavender + 8 drops rosemary +4 drops eucalyptus
Blend no 3
5 drops lime+ 5 drops sweet orange + 5 drops rosemary
Blend no 4
6 drops bergamot + 4 drops lavender + 10 drops lemon + 2 drops grapefruit
Blend no 5
10 drops neroli + 10 drops mandarin
What can I use if I'm out of dish soap?
Have you ever been in a situation where you have run out of dish soap while your sink is full of dirty dishes? Well, there's absolutely no need to rush out to the grocery store. There are plenty of things in your home that you can use to clean your dishes.
Hand soap – Hand soap has antibacterial and antifungal properties, so it can work as an alternative. It also contains glycerine, so it is gentle on your skin. However, many hand soaps contain additives that are not food safe. So use it if it's absolutely necessary, but do rinse the dishes thoroughly.
Baking soda – Baking soda is an excellent alternative to dish soap. It absorbs the grease. You can mix it with water to form a paste and use it to clean your dishes.
Homemade dish soap – Do you have a few basic ingredients like sal suds, washing soda, essential oils, and salt at home? You can make homemade essential oil dish soap to clean dishes.
What shouldn't you use to wash dishes if you run out of dish soap?
Laundry detergent – Laundry detergent contains chemicals like stain removers, anti-soiling agents, brighteners, and fragrances that can be harmful to your health if ingested.
Bar Soaps – Though technically safe, bar soap is not as effective as dish soap, which is specially made to cut grease and destroy bacteria. It is also tough to wash dishes with a bar soap as it is solid and not practical when you have to wash many dishes.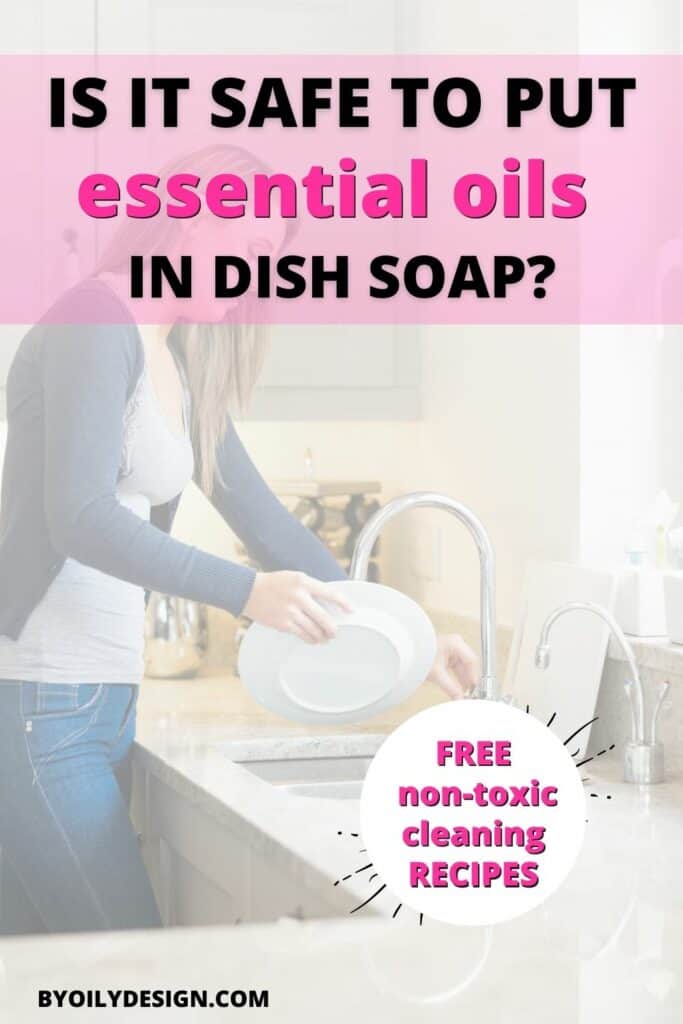 Can you put essential oils in liquid soap?
Yes, you can add essential oils in liquid soap. You can use non-scented castile soap as it is made from vegetable oil, and it does not contain harmful chemicals. For tips on how to safely use essential oils in liquid soaps, check out my blog post – Can you safely add essential oils to liquid soap?
Final thoughts
Most commercial dishwashing soaps contain chemicals that are harmful to your health and the environment. Homemade dish soap is easy to make and does not contain any preservatives or chemicals. We have shared basic recipes of some homemade liquid dish soaps. We have used lemon essential oil and lavender essential oil in our recipes, but you can use any essential oil of your choice and even essential oil blends to make your recipe.
So, what are you waiting for? Restock your essential oil drawer for a brand new reason now – to prepare your very own homemade aromatherapy dish soap.
Looking to buy the best essential oils so you can create your own homemade dish soap? I'd love to help get you started!
When you sign up with me as your enroller you get amazing support and education for not only the lavender, lemon and orange oils you need for a DIY dish soap, but all the wonderful essential oils and non-toxic products Young Living has to offer.
As a bonus, I have a FREE Essential oils reference app for you just for enrolling with me! I want you to love your oils and getting the most out of them you can.
Ready to get started? Click on the below image and let's get the young living starter kit in your hands.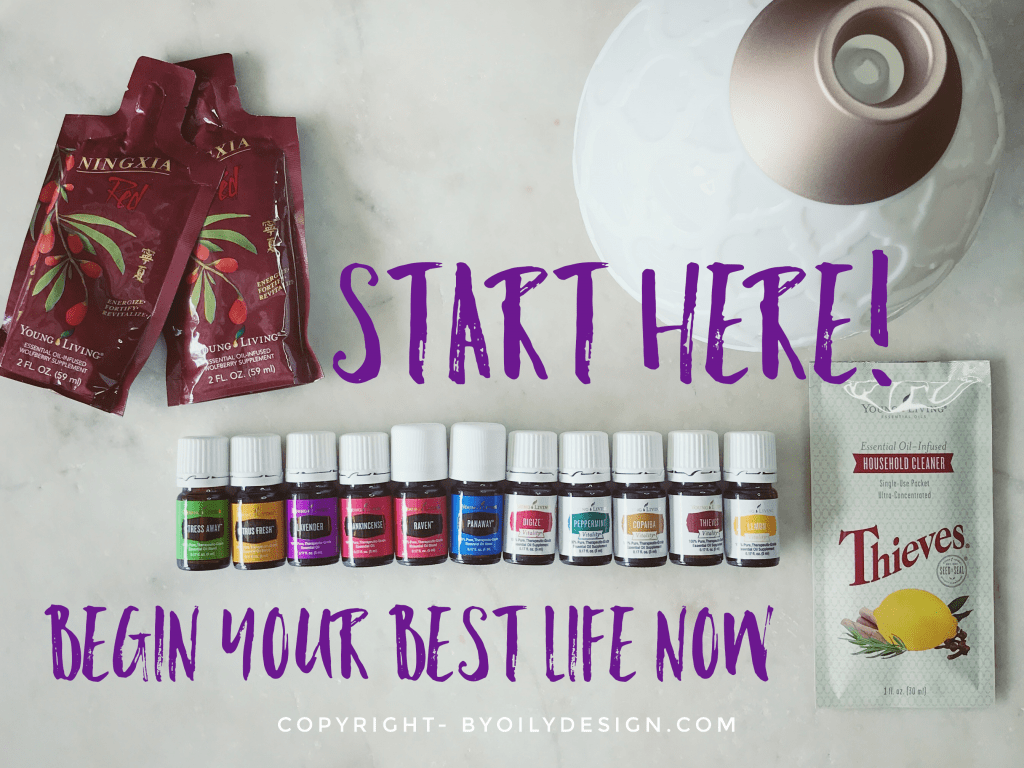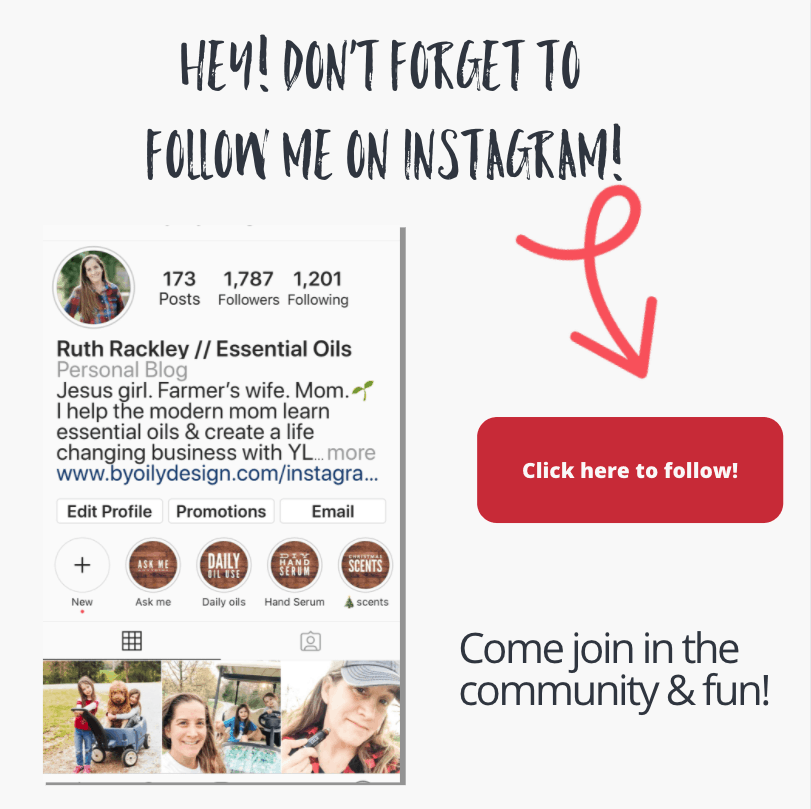 Written by Manveen Grewal , Edited by Ruth Rackley
Making liquid dish soap from scratch