What are Shower Steamers?
Try this simple shower steamer recipe with ingredients you probably already have on hand.
To be honest, up until this year, shower steamers which are also known as Shower melts and shower steamer tablets were nowhere on my Radar.
I'd heard of standing in a steaming shower to help support wellness.
Truth be known, before kids I had been known for standing in a steaming shower for as long as the hot water lasted.
I like breathing in the steam and how it opens up my lungs and relaxes me.
But then Shower Steamers entered my life.
Hello, awesomeness.
DIY aromatherapy shower steamers
Shower Melts / Shower Steamers are made to sit in a corner of your shower floor away from the main flow of water. They are a great alternative to bath bombs when you don't have the time for a relaxing long bath.
The way I use my Shower melt is I place the homemade Shower steamer pod on the seat in my shower.
I know everyone doesn't have a shower seat so placing it in the far corner of the floor of the shower works great too.
The shower disk will slowly dissolve from the small amount of shower water it gets. As the shower disk melts it releases whatever Essential oil blends you have added to them.
This gives you an amazing aromatherapy session right there in your shower as you breathe in the steam and vapors.
Now I know you can buy these in the store but I don't want to pay $16+ for something that goes down the drain so fast.
I'm a bit frugal.
But with kids running around, I'm no Martha Stewart either.
DIY projects must be fast, easy, and inexpensive. This self care project fits all those requirements.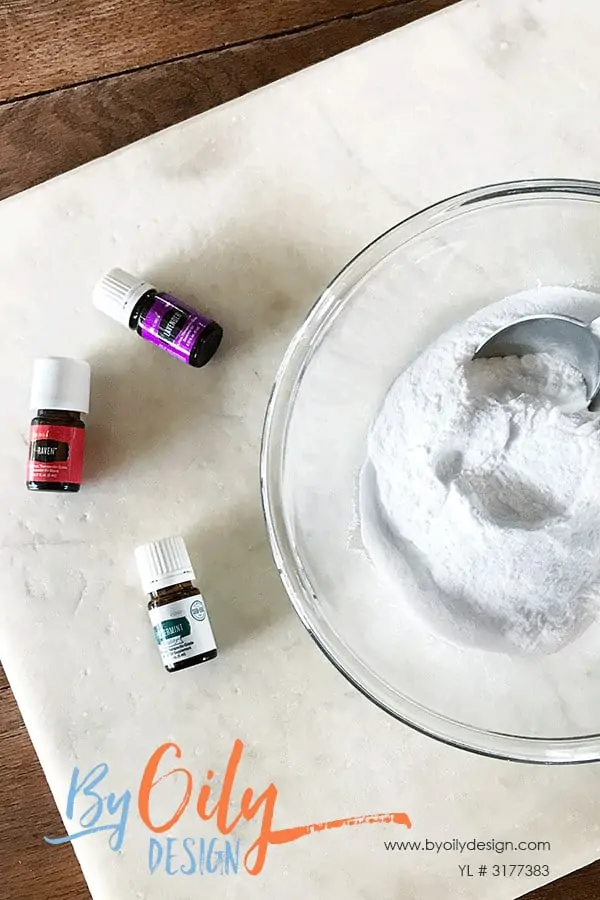 *This post contains affiliate links to the essential oils and other products I talk about in the post. I will receive a small commission from your purchase. The statements made and the products mentioned on this website have not been evaluated by the Food and Drug Administration and are not intended to diagnose, treat, cure, or prevent any disease. Please talk with your medical professional before using essential oils.
What do you need to make simple shower steamer pods?
Baking soda
Essential Oils
Water
Glass bowl
Metal spoon
Pretty much most of this you probably already have in your home.
How do you make a homemade shower steamer tablets?
This is my favorite recipe to make essential oil shower steamers. I don't include coconut oil in my shower tablets because I don't like the idea of fat going on the shower floor to cause a slip hazard.
Place baking soda in to a glass or metal large bowl.
Add essential oils
Slowly add water
Stir till it is a pasty consistency
Measure out the mixture into Silicone molds or cupcake tins
Allow pod to dry and harden
Store in an airtight container preferably glass.
I have super in-depth instructions down below so you can whip these out fast.
But first, let's answer a few questions that most people new to DIY Shower Disk and essential oils have about this project.

Can you use these shower steamer recipes as bath bombs in the bath?
The answer to this question relies on how much essential oil is used.
Following the recipe in this post, I would suggest not using the Shower melts in the bathtub if you plan on soaking and sitting in the water.
The reason for this is the number of drops of essential oils being used.
This DIY shower steamer recipe calls for more essential oils than what I would use in a bath bomb.
Bath bombs are used when you are planning to sit and soak in a tub.
So in a bath bomb or salt bath recipe, I would use a lot less pure essential oils.
Too much essential oil used in a bath can cause skin irritation and can cause a reaction. No one wants a chemical reaction to essential oils. They are not fun.
I use a higher concentration of essential oils for this recipe because it needs to be released aromatically and some of it will end up going down the drain. This higher amount is safe to use because a large majority will never touch your skin.

Can you use essential oils in the shower?
Yes, you can definitely use essential oils in the shower.
Essential oils are actually a part of every product I use in the shower from the shampoo and conditioner I use to the body wash and shave oil. the Aromatherapy benefits
of using essential oils in the shower are amazing.
I love that Young Living, who I get my essential oils from, is a company that creates products for your whole home.
This way you can ditch the toxic personal care products you have been using and switch to a healthier version using essential oils.
Another great way to use essential oils other than in personal care bath products, homemade beauty products, and in DIY aromatherapy shower steamers is to place 2-3 drops of essential oil on a wet washcloth and then place the washcloth to your face and inhale the oils. It's an easy way to create a spa-like shower but with less water and work. I love to use this method for my morning shower when time is important.

How long does it take to make this diy shower steamer recipe?
From grabbing all my ingredients, mixing, and then drying time it takes me about an hour.
Most of that is drying and cooling time. Actual work time is under 20 minutes and I'm not super fast at it.
I've tried several ways to dry these so they form a hard disk.
First, I tried to freeze them to dry them out using an ice cube tray.
But once I removed them from the freezer they just fell apart and made a mess. So storage outside of the freezer was a no-go.
To be honest, I'm too impatient to do the whole air-drying thing. Which is probably in truth the smartest way.
So into the warm oven, they go. I will say when you open the oven be prepared for your eyes to water when the vapors get released especially if you use eucalyptus oil to make a menthol shower steamers recipe.
How do you make shower melts with essential oils?
I love creating my own DIY shower steamers using different essential oils and natural ingredients.
My favorite are the lavender shower steamers with just a bit of essential oil called stressaway. They turn a quick warm bedtime shower into an aromatherapy spa for supporting great sleep. This recipe will show you how to make shower steamers without citric acid.

Recipes for different Shower Steamers
Feel free to create your own shower steamer recipe by varying the amount of essential oil but I would keep the total amount to around 20 drops of essential oils. I would not use fragrance oils for these recipes. You want to use pure essential oils from a good source so you know your aromatherapy recipe will work the best.
For wellness and sinus congestion support-
10 Drops Raven essential oil blend by Young Living
5 Drops Peppermint oil
5 Drops Lavender oil
For Relaxation- (using Young Living Premium Starter Kit Oils)
15 drops Stressaway essential oil blend by Young Living
5 drops Lavender oil
For Energizing Boost- (using Young Living Premium Starter Kit Oils)
10 drops Citrus Fresh essential oil blend by Young Living
10 drops Peppermint oil
Deep Breathing- Eucalyptus shower steamer recipe-
10 drops of Eucalyptus oil
5 drops Rosemary oil
5 drops tea tree oil

When to use these Shower steamer

recipes

You can use them anytime you take an everyday shower. They also make great gifts for those you want to give a little aromatherapy love to.

I created the wellness recipe for supporting the respiratory system.

So this is a great go-to essential oil use for winter wellness.

The Young Living Essential Oil Blend Raven which is the main part of this recipe has:

Eucalyptus

Wintergreen

Peppermint

Camphor

and lemon

All these essential oils are known for helping to invigorate your senses and support the respiratory system.

(All three oils, Lavender, Peppermint and Raven, in this recipe are a part of the Young Living Premium Starter Kit)
How to use these DIY Shower steamer

s

I like to place the shower steamer pod in a corner of my shower or tub away from the main flow of water. This way the pod gets a light misting of water spray that allows it to dissolve slower.

As the shower disk dissolves, it releases the essential oils into the air so that they are picked up by the steam created by the warm shower.

I then relax and deeply inhale the steam and oils.

Once the Shower pod is completely dissolved I rinse my body and feet well to insure there is no left over residue from the shower steamer and then I do a quick rinse of the tub and shower.

These shower pods can be used with older kids but I would make sure there is always a parent or an adult in the room to supervise.

NOTE- It's not recommended to use Camphor or Eucalyptus around small children or infants. If you want to use a shower pod for them I would use Frankincense, Lemon and Lavender in a pod at 4 drops each.

If you have questions regarding using essential oils safely around your children check out our super simple Safety Sheet for using essential oils safely.
What do I do if my homemade shower steamer doesn't dissolve?
Most likely if your shower steamer mixture isn't dissolving when placed on the floor of your shower it is that it is not getting enough water from the shower head. Next time, try moving the shower tablet to another location on the bottom of the shower with more spray.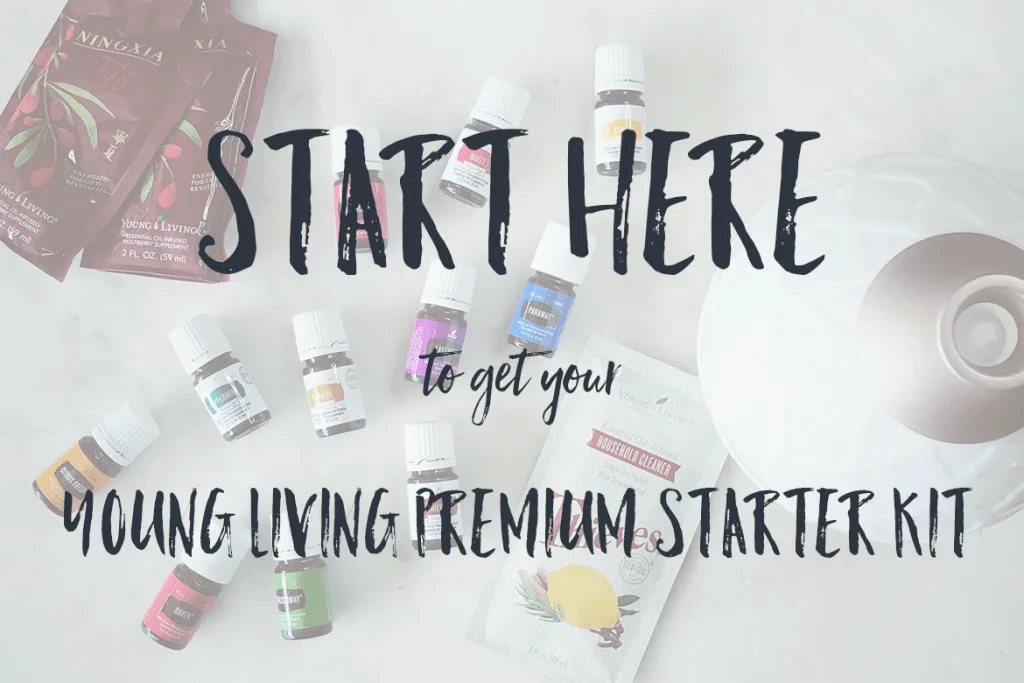 shower steamer recipe