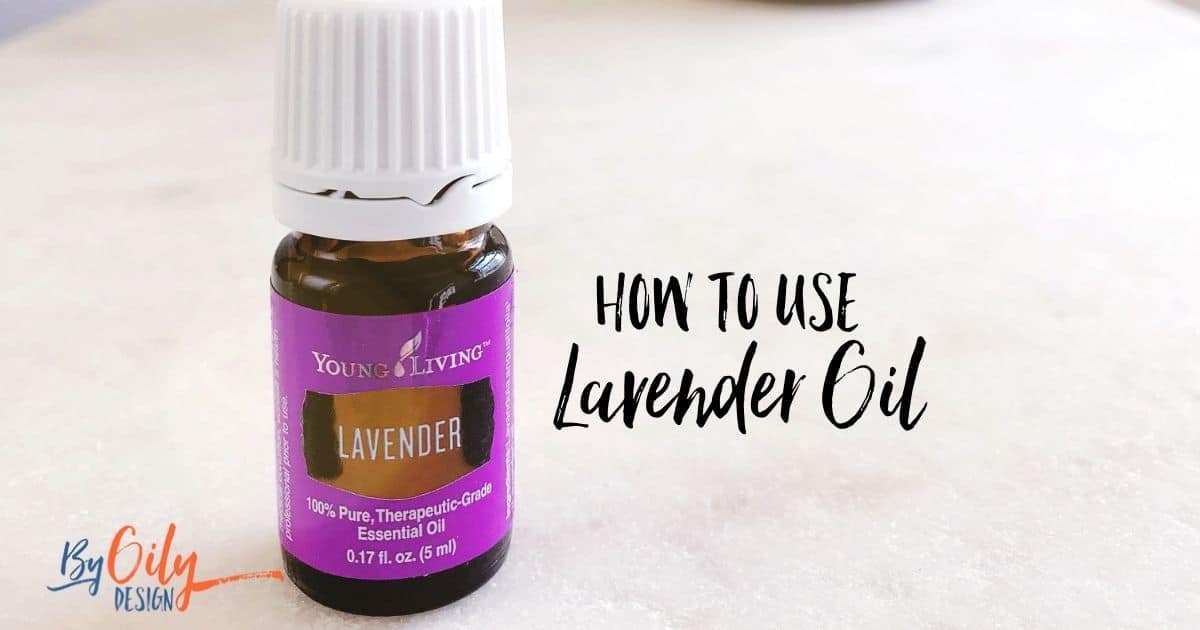 Many of us want to live a more natural and organic life but do not know where to begin. Replacing synthetic cosmetics and cleaners in your home with essential oil is one way to make a difference. You can start by using lavender oil as it is one of the most versatile essential oils. The uses for Lavender oil include promoting relaxation, supporting sleep, skincare, and deodorizing.
Read on as well tell you more about lavender benefits and uses for lavender oil.
*This post contains affiliate links to the essential oils and other products I talk about in the post. Purchasing them here from my blog is no extra cost to you but I do earn a commission that helps in the cost of running this blog. Thanks for your support!
What is a lavender essential oil?
Lavender essential oil is a highly versatile oil extracted from the buds and flowers of the Lavandula Angustifolia plant. It has a sweet, floral, herbaceous aroma and has several beneficial effects.
The lavender essential oil contains linalyl acetate, linalool, cis-beta-ocimene, trans-beta-ocimene, and terpinen-4-ol, which provide this essential oil with numerous benefits.
The word 'Lavender' is derived from the Latin word 'lavare,' which means to wash. Lavender oil was used in baths and laundry during ancient times. It was used for various medicinal and religious purposes by the ancient Egyptians and Romans.
Lavender benefits
Lavender essential oil is well-known for its numerous benefits. This beneficial oil helps to –
1. Supports stress relief
Lavender essential oil promotes a feeling of calm and helps to fight nervous tension. When used in aromatherapy, it relaxes brain waves and supports healthy cortisol levels, which is known to cause stress.
2. Promotes healthy sleep
Stress can also keep you up at night or reduce the quality of sleep. Inhaling lavender at bedtime can support sleep onset, quality, and duration. Improved and restful sleep then helps to boost your day time energy and focus.
3. Supports healthy skin
This gentle oil helps to support the skin around a wound and soothes the sting or itching that you may be feeling. It is also helpful in creating a soothing feeling around insect bites.
4. Nourishes skin
Lavender oil is gentle, calming, and nourishing, which makes it perfect for your skincare routine. It helps to support a healthier more youthful appearance and gives your skin a glow. Lavender oil benefits for skin also include support for sunburns, minimizes the appearance of aging signs, and moisturizes dry skin.
5. Improves hair
Lavender oil conditions your hair and keeps it looking healthy and shiny. Lavender oil benefits for hair include support for hair growth and promoting a healthy scalp.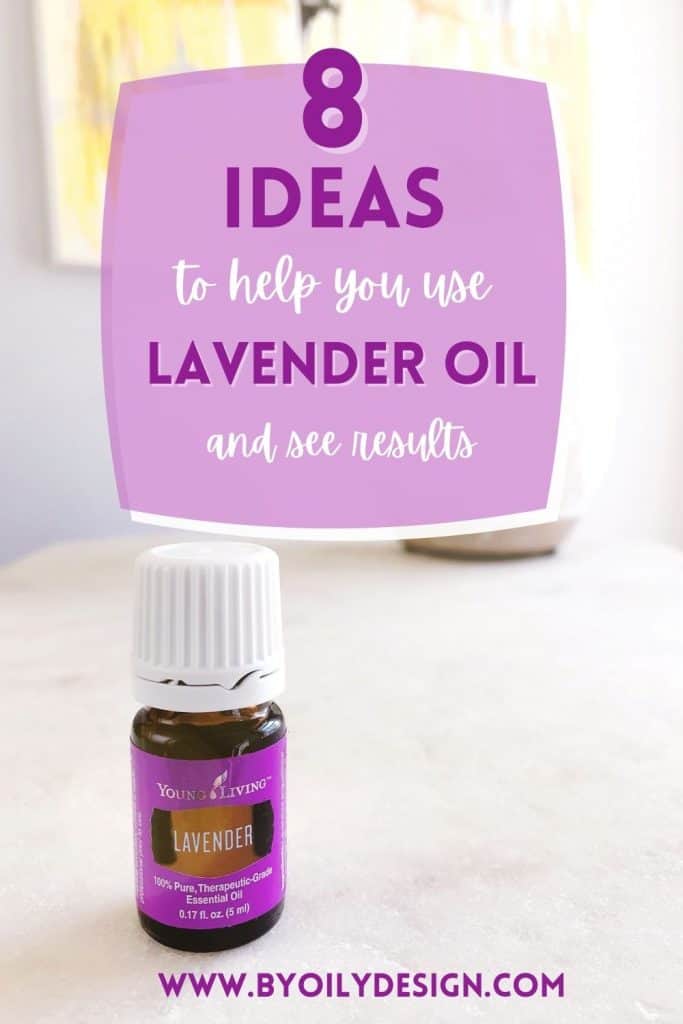 Uses for lavender oil
Lavender oil is a versatile oil. It can be taken in through aromatherapy, applied to the skin, and also ingested. When applied topically, lavender oil benefits for hair and lavender oil benefits for skin are many. Here are some tips on how to use lavender oil –
How to use lavender oil for anxiety support?
Diffusing lavender oil in the air is the best way to use lavender oil to create a relaxing space and support a healthier mind. Add a few drops to a diffuser and enjoy its relaxing scent.
Using lavender oil in a roll-on form is easy and convenient. These products are pre-diluted so that you can apply them directly to your skin. You can apply it to your wrists and inhale the scent throughout the day.
You can also dilute lavender oil in a carrier oil like sweet almond oil and add it to your bathwater. Diluting the oil helps to disperse the oil in water.
You can dilute lavender oil with coconut oil and apply it on your skin.
Wearing a lavender oil aroma necklace can also help to promote a calming scent where ever you go.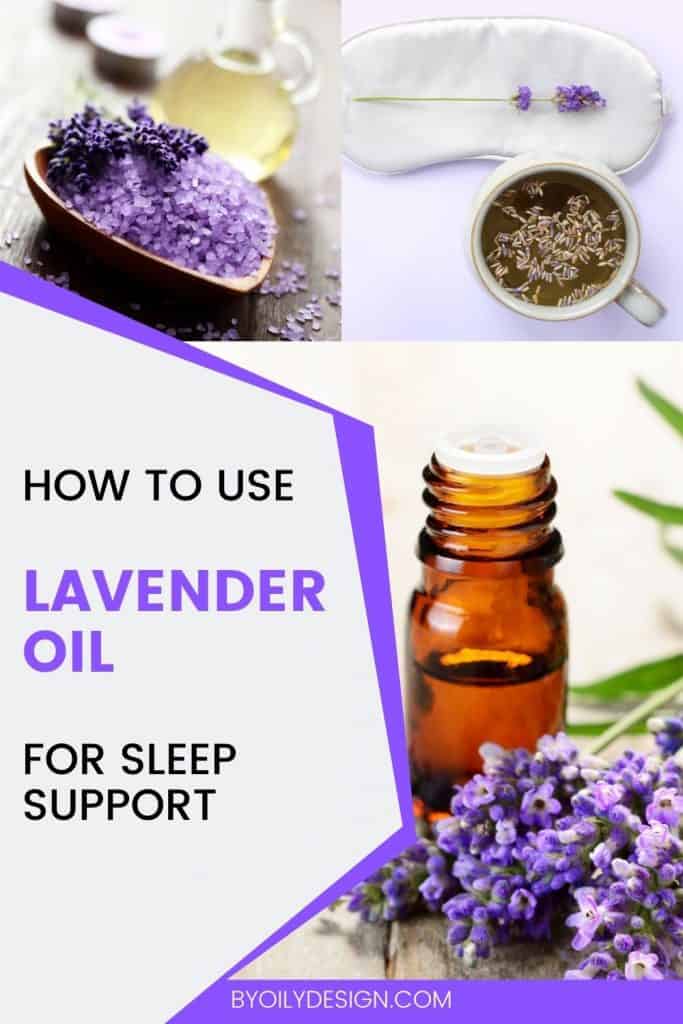 How to use lavender oil for sleep support?
A good night's sleep can help you wake up to better mornings and allows you to focus better.
Diffuse a few drops of lavender oil around one hour before bedtime.
Spray diluted lavender oil on your pillows.
Dab a few drops of diluted lavender oil on your temples, wrists, and neck before bedtime.
Add a few drops of lavender oil to your bathwater along with Epson salt and take a bath before you go to bed.
Apply lavender-scented body lotion on your skin before you sleep.
Put a few drops of lavender oil on a tissue and place it on your pillow before you sleep.
How to use lavender oil for face?
To use lavender oil for face, you must dilute it with a carrier oil.
Lavender oil is very effective in nourishing dry skin and supporting better health for other skin irritations. You can dilute it in coconut oil and apply it on your skin. This mixture is also helpful in reducing the appearance of wrinkles and fine lines on the face.
You can also mix two drops of lavender oil with one teaspoon of witch hazel and use it as a facial toner.
Mix lavender oil with coconut oil or moringa oil and use it on minor burns to help soothe the discomfort caused by minor burns or scrapes.
Mix 4 or 5 drops of lavender oil with four teaspoons of aloe vera gel and apply it on your skin to support skin after a sunburn.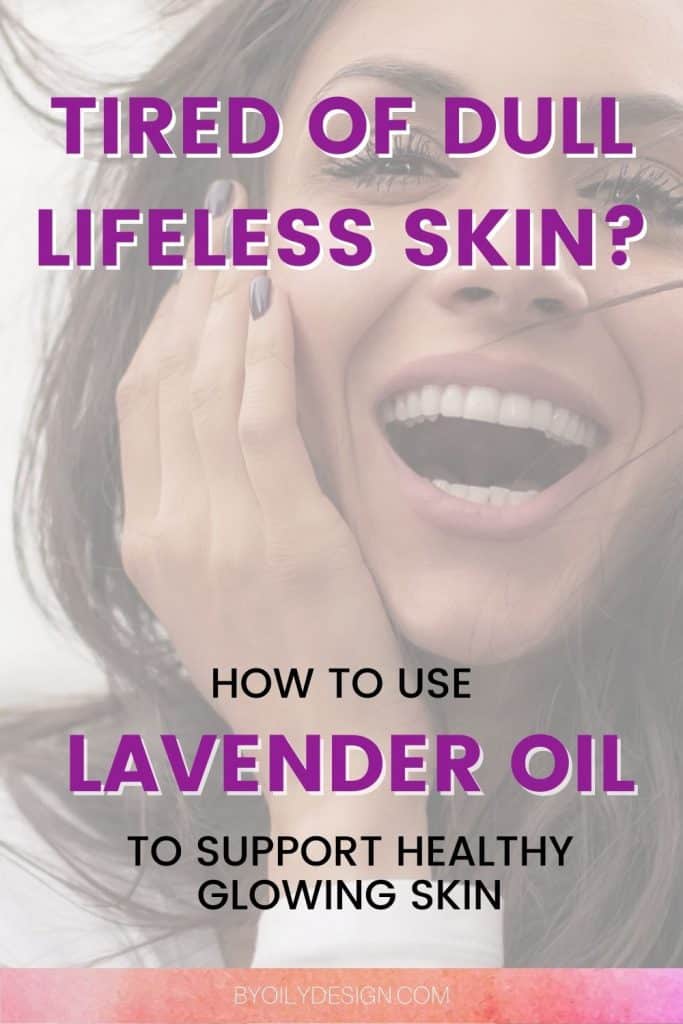 How to use lavender oil for hair?
There are several ways to apply lavender to your hair to improve your hair health.
Dilute lavender oil with a carrier oil like coconut oil or jojoba oil and massage it onto your scalp. Wrap your hair in a towel and leave it on overnight.
You can add a few drops of lavender oil to your hair products like your shampoo or conditioner. Add on or two drops of the lavender oil to a dollop of your hair product and use it as you would typically do.
You can mix lavender oil with rosemary, basil, and coconut oil to make a hair mask. Apply it on your scalp and leave it on for one hour before shampooing your hair.
Some other uses for lavender oil
1. Naturally scented laundry
Add lavender oil to wool dryer balls and toss them into your dryer along with your laundry. The clothes will come out smelling fresh and fragrant.
2. Soothe bites and stings
You can apply a few drops of diluted lavender oil on a bite and sting to soothe the skin.
3. Support healthier lips
No one likes dry lips whether it's the winter or summer. You can mix a drop of lavender oil with 15 drops of coconut oil and apply it to lips as a moisturizing lip balm.
4. Outdoor essential
You can also use lavender oil as a body rub when outdoors to ward off insects. Just rub some diluted lavender oil on your exposed skin before you head out.
5. Scent your rarely used closets and shoes
Shoes, gym bags and rarely opened closets can add a musty smell to your clean house. Add Lavender oil to cotton balls and tuck into shoes, gym bags and inside closets that are rarely opened. It will help eliminate musty smells helping to keep your home smelling fresh and clean.
Some interesting lavender facts
1. Lavender oil was used in the hospitals during WW1.
2. Queen Victoria was a fan of lavender. She got her furniture polished with a lavender-based solution.
3. In Ancient Egypt, lavender was used for mummification.
4. Bees love lavender, and it is a good source of honey.
5. Lavender is an herb of the mint family.
6. Lavender is used to denoting blue-purple color, though many lavender varieties have white, pink, and even green flowers.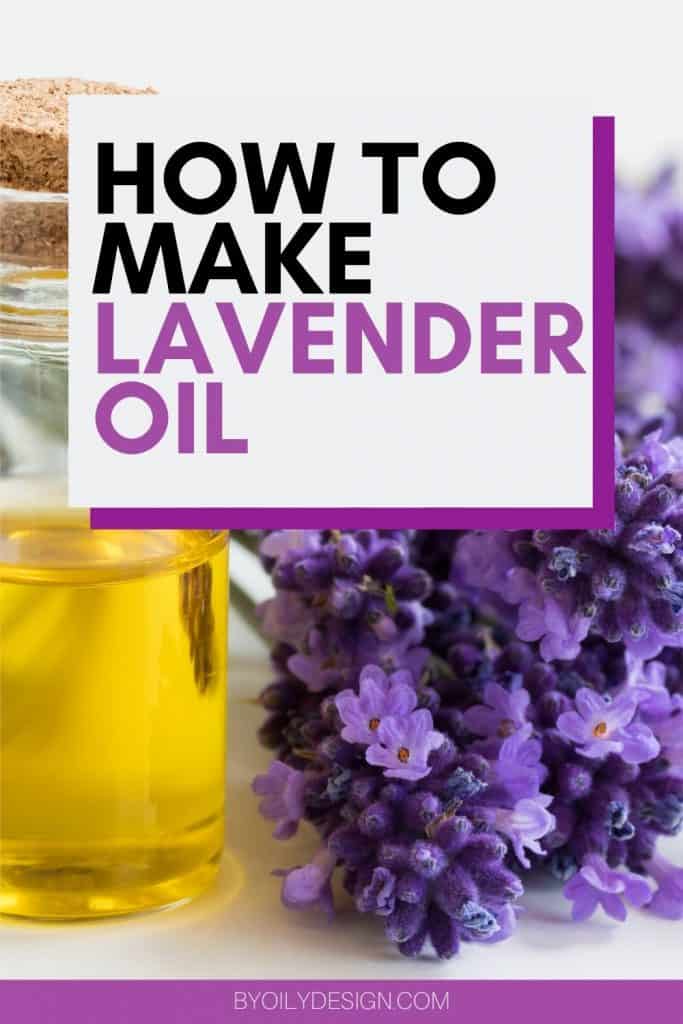 How to make lavender oil?
A true lavender essential oil is produced through steam distillation. The process involves distilling lavender buds, capturing the steam, and condensing the steam into a liquid. This process needs heat, pressure, specialized equipment, patience, and skill. Home-distilling is not easy and should be left to the experts.
You can instead opt for making a lavender-infused oil from the lavender harvested from your garden.
For this, you will need –
Dried lavender – 1 oz.
Coconut oil – 10 oz.
Glass jar
A fine mesh strainer
Funnel
Method
Cut enough lavender to make at least one oz. of dried lavender. Dry the flowers by hanging them upside down in a dry and dark place for four weeks.
Add these dried flowers to a glass jar and pour coconut oil into the jar till the flowers are completely covered.
Place this jar near a window but not in direct sunlight for at least seven days. Shake it every day.
Strain it with a fine mesh trainer and pour it into another glass bottle.
This oil is now ready to use. You can store this bottle in a cool, dry place. It will keep for up to one year.
The best lavender essential oil
The FDA does not regulate essential oil products, so you must take extra care while choosing essential oils. Here are some guidelines to help you choose the best lavender essential oil –
Though many different lavender varieties are used to make lavender essential oil, Lavendula Angustifolia is thought to have the most calming effect on the body and mind. So keep an eye for Lavendula Angustifolia on the label. This is the Lavender that Young Living raises and sells.
Always look for oils that are steam distilled.
Look for organic essential oil. Non-organic oil may contain insecticides and pesticides.
High-quality essential oils are not cheap. If the cost is too good to be true, it most probably is.
Now that you know how to choose the best lavender essential oil, you may be wondering where to buy lavender oil? Always choose a reputable brand and seller when it comes to essential oils. You do not want to waste your money on a product, which is not what it claims to be.
This is why I love Young Living because of their Seed to Seal Guarantee I know the Lavender oil I get from Young Living is the best Lavender oil on the market. Did you know that Young Living has three farms that grow lavender, located in Utah, Idaho, and France? At any time if you want to visit their farms and see the process they give tours daily! My goal is one day to visit all the Young Living Farms.
Another really interesting fact I learned from Young Living lavender farm is it takes 27 square feet of lavender plants to make one 15 ml bottle of Lavender essential oil. And that they weed all their Lavender fields by hand. No use of chemicals like round up on their property. That is a whole lot of weeding!
Some other common questions about how to use lavender oil–
1. Can I apply lavender oil directly to the skin?
Always check the label on the bottle first. Not all Lavender oil is the same. As a beginner oiler, you should never use lavender essential oil or any other essential oil directly on the skin without diluting them. So, does that make lavender bad for skin? While lavender is beneficial for skin health, the lavender essential oil is highly concentrated and can be harmful if applied directly. Always dilute it with a carrier oil.
2. Can you overdose on lavender?
Lavender essential oil is highly beneficial. However, an overdose of anything can be harmful. A lavender overdose can also cause a severe reaction. Some people may experience nausea, vomiting, and an allergic skin reaction due to overdose.
3. Is lavender poisonous to dogs?
The lavender plant contains a small amount of linalool, which is poisonous to both dogs and cats. When ingested in small quantities, linalool does not cause any problems. Problems occur if your dog ingests too much lavender.
Mild exposure to lavender aromatherapy will not affect your dog. However, your dog should not ingest this oil. I personally diffuse Lavender all the time around my three large breed dogs. But I always give them the option to be able to leave the room I'm diffusing in or leave the house. Lavender is very calming for my dogs so they rarely try and leave the room.
Final thoughts on uses for Lavender oil
Lavender oil is well-known for its calming effect. Its sedative properties also help to support sleep. You can also use this oil to enhance your skin and hair health. Its fresh floral aroma can also be used to keep your home and closets smelling good.
Want to buy the best lavender essential oil? I'd love to help get you started!
When you sign up with me as your enroller you get amazing support and education for not only Lavender oil but all the wonderful essential oils and non toxic products Young Living has to offer.
I even have an FREE Essential oils reference app just for those that enroll with me! I want you loving your oils and getting the most out of them you can.
Ready to get started? Click on the below image and let's get the starter kit in your hands.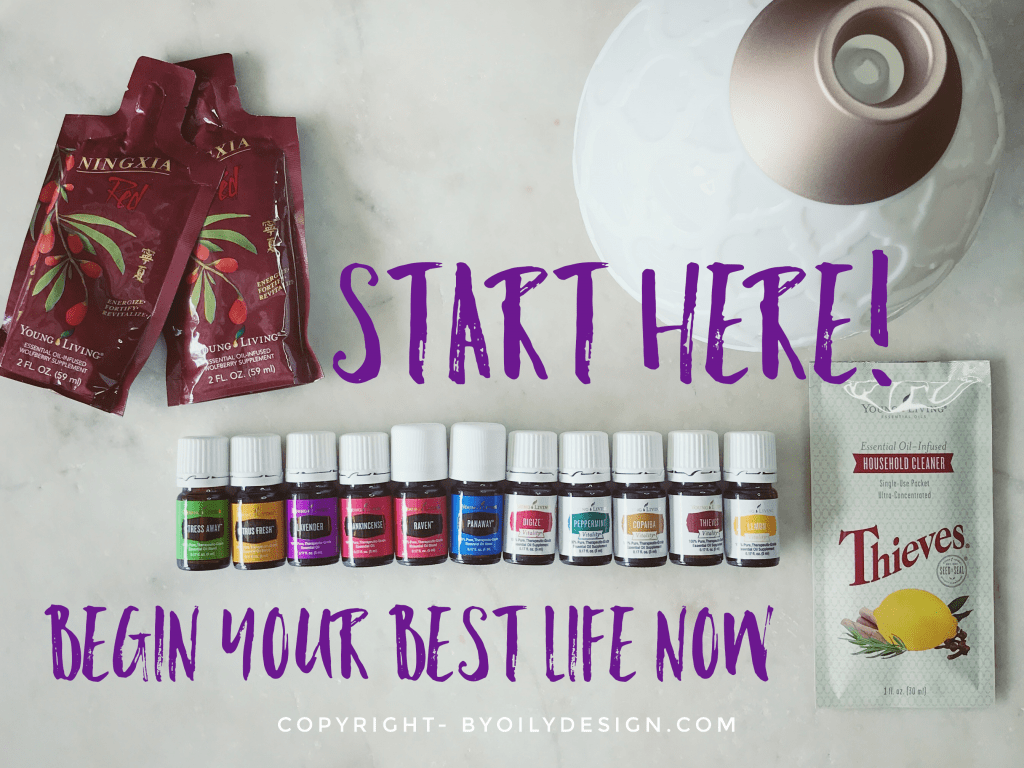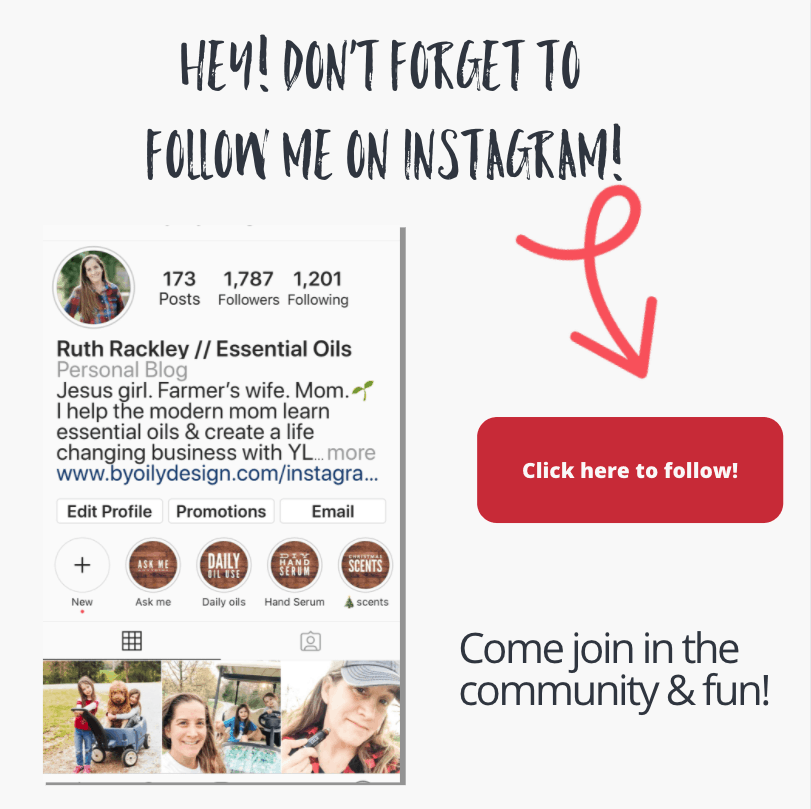 Written by Manveen Grewal , Edited by Ruth Rackley
Lavender oil benefits