Tea Tree Oil Benefits
In this post, we are going to show you all the amazing tea tree oil benefits you are missing out on.
Tea tree oil is derived from the leaves of an Australian tree called Melaleuca alternifolia. This healing essential oil has a long history of use. Australian aboriginals crushed the tea tree leaves and applied them to the skin as a natural remedy to soothe minor skin irritations. The popularity of tea tree oil has grown tremendously in recent years. It is often used in cosmetics, beauty products, topical medicines, and other household products.
Read on as we tell you more about tea tree oil, its various uses, and its benefits.
What is tea tree oil?
Pure Tea tree oil is extracted through steam distillation from the leaves of the Melaleuca alternifolia tree found in Australia. This oil has a reputation as nature's do-it-all secret weapon. Home remedy enthusiasts love to use this oil. It is used as a deodorant, household cleaner, and also for improving skin and hair.
If you come across someone asking what is melaleuca oil, do not be confused. Tea tree oil is also known by the name melaleuca oil.
Some people also confuse this oil with the Chinese tea oil that is derived from the seeds of Camellia oleifera or Camellia sinensis. Tea oil is a totally different oil that is extensively used in China as an edible cooking oil.
Tea tree is native to Queensland and New South Wales, Australia. During one of his expeditions, British explorer Captain James Cook noticed that the indigenous people used the leaves of the tea tree oil plant to make a tea that smelled like nutmeg and gave it the name tea tree.
Botanical name: Melaleuca alternifolia
The common method of extraction: Steam distillation
Parts of the plant used: leaves
Chemical constituents: 1,8-cineole, terpinen-4-ol, alpha-terpineol, and gamma-terpinen.
Color: Pale yellow to colorless
Consistency: Watery
Aroma: Camphoraceous, earthy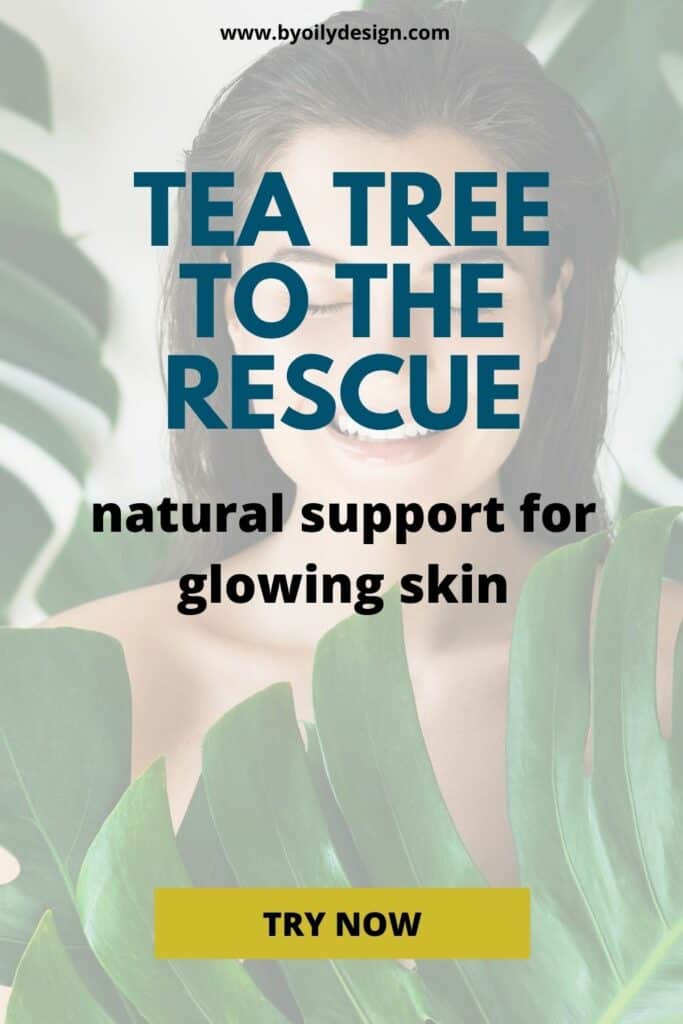 Benefits of tea tree oil
Tea tree oil has tremendous benefits for the skin and hair. Here are some of tea tree oil benefits for the skin –
1. Adds glow to the skin
Applying tea tree oil on your skin can make it look more radiant and glowing. The antioxidant properties of this oil help reduce the dryness in the skin and make it smoother. It also helps reduce oiliness on the skin.
2. Reduces breakouts
Tea tree oil can support healthy. Its beneficial qualities reduce redness, unclog pores and also reduce the look of existing breakouts. It may also help reduce the appearance of scars on the skin and give you clearer and smoother skin. Pair this with our Honey Mask recipe and you will have amazing smooth skin.
3. Reduces minor skin irritations
If you suffer from minor skin issues like redness and swelling, topical application of tea tree oil can help you out. Tea tree oil is helpful in soothing and relieving painful and irritated skin.
4. Reduces dandruff
If you are troubled by a dry and itchy scalp and dandruff, tea tree oil is just what you need. Using tea tree oil on your scalp helps remove dead skin cells and keeps your scalp healthy. Tea tree oil also keeps your hair healthy and moisturized, which promotes hair growth.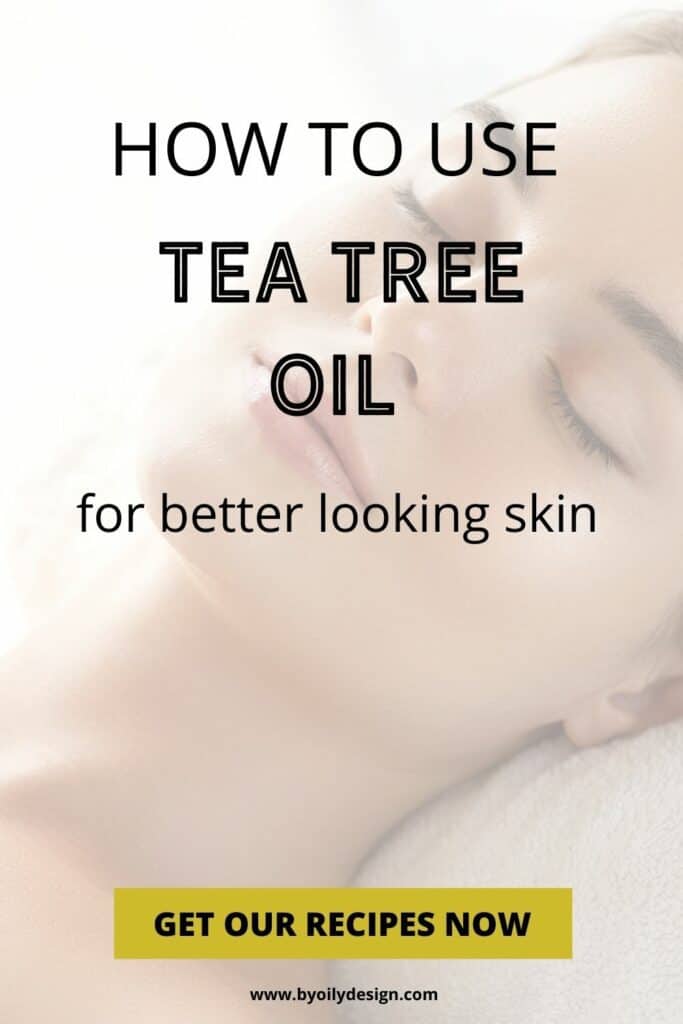 How to use tea tree oil?
Now that you have found the answer to the question – is tea tree oil good for the skin, you may be wondering how to use it properly. Thanks to the numerous tea tree essential oil benefits for the skin, you may be keen to use it every day. However, it would be best if you did so with a few precautions –
Never apply tea tree oil directly to your skin. Dilute this beneficial oil with a carrier oil like almond oil, coconut oil, or olive oil.
You can dilute three drops of tea tree oil in one teaspoon of carrier oil.
Avoid using tea tree oil around the eye area as it can lead to redness.
Before using this oil, do a patch test to ensure that your skin doesn't react to this oil.
You should never ingest tea tree essential oil as it may be toxic.
Never apply to open wounds.
You should not use tea tree oil on your pets.
Tea tree oil use
Tea tree oil is a beneficial essential oil that is used for various purposes, including keeping skin and hair healthy and keeping surfaces clean. Here are some of the common uses of tea tree oil –
1. Breakout fighter
You can use tea tree oil on your skin to clean and soothe breakouts. Dilute one part of tea tree oil into nine parts of warm water and apply it to the affected area with a cotton ball once or twice a day. Tea tree is safe to use with oily skin.
2. Skin soother
Your skin may become red or itchy due to some allergens or dry skin. Applying diluted tea tree oil to irritated skin can help reduce the symptoms. It is also useful in case of itching caused by minor cuts and bites.
To use tea tree oil to soothe sensitive skin combine ten drops of tea tree oil with one tablespoon of coconut oil. Apply this mixture of coconut oil and tea tree oil on the affected area till the symptoms are reduced.
Tea tree oil is also useful in case of minor burns.
3. Dandruff controller
Dandruff can be embarrassing and annoying. The tea tree oil properties help to soothe dry scalp and get rid of dandruff. It also helps reduce the itchiness and greasiness of the scalp. To reduce dandruff, you can add a drop of tea tree oil to your shampoo when you wash your hair.
4. Hair cleanser and conditioner
Tea tree oil is also known to cleanse and condition your hair. It helps to open clogged follicles and soothe the scalp. To use tea tree oil to clean your hair, add 10 to 15 drops in one ounce of shampoo. Massage this shampoo mixture onto your scalp and hair and leave it for five minutes and then rinse thoroughly.
5. Insect repellent
Tea tree oil is also an effective bug repellent. It is effective against mosquitoes, bush flies, and biting midges. Take ¼ cup of almond oil and add three drops of tea tree oil, two drops of citronella, or eucalyptus oil to it. Apply a few drops of this natural mixture to keep insects at bay.
6. Hand sanitizer
The beneficial properties of tea tree oil make it an effective ingredient in natural hand sanitizer. To make your hand sanitizer, you need –
1 cup of 91% isopropyl alcohol
½ cup of aloe vera gel
15 drops of tea tree oil
Mix all these ingredients with a whisk to make a homogenous gel and use it when needed.
7. Natural deodorant
Tea tree oil is a safe natural ingredient for a natural deodorant. It is effective in controlling the underarm odor caused by sweat. To make natural deodorant using tea tree oil, you need –
Melt coconut oil and shea butter in a glass jar using the double boiler method. Once they have melted, add arrowroot powder, baking soda, and tea tree oil. Pour this mixture into an open-lid container and let the mixture sit for a few hours. You can now apply this homemade deodorant to your underarms.
8. Natural all-purpose cleaner
You can use tea tree oil to make a natural cleaner to clean various surfaces in your home. To create a tea tree oil cleaner you need –
Tea tree oil – 20 drops
Water – ¾ cup
Apple cider vinegar – ½ cup
Mix all the ingredients and shake well. Pour this cleaner into a spray bottle and use it. Make sure you shake the bottle well before every use.
9. Beneficial bath oil
A tea tree oil bath can do wonders for your skin, especially if you have spots on your back and chest. Tea tree oil does not dry out the skin on your back and also adds a fragrant scent to your bath. Always dilute this oil with a carrier oil before you add it to your bath water.
Tea Tree diffuser recipes are also a great way to enjoy the benefits of tea tree oil in your home.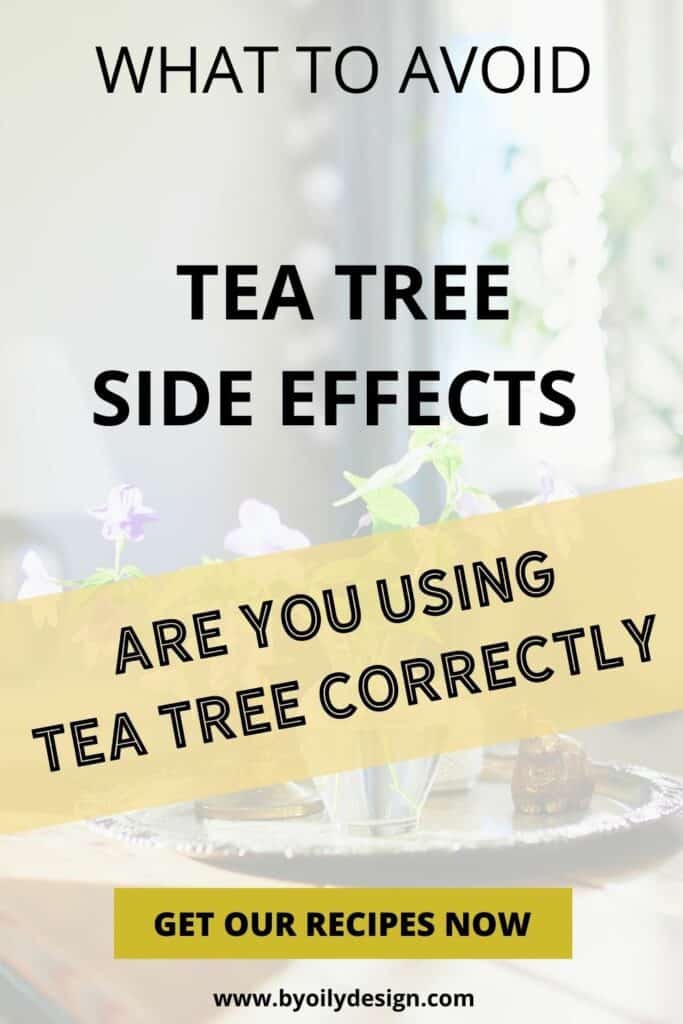 Some FAQs about tea tree oil
Can you put tea tree oil directly on the skin?
While it is safe to apply tea tree oil to the skin, you should never do it directly. Always dilute tea tree oil with a carrier oil or moisturizer before you use it topically. Experts also recommend that you do a patch test before you use tea tree oil to check for adverse side effects.
Does tea tree oil help with hair growth?
Using tea tree oil on the scalp can unclog hair follicles and soothe the scalp. The beneficial properties of this oil help restore the health of the hair follicles, which prevents hair loss and encourages healthy hair growth.
Does tea tree clog pores?
Good news,Tea tree oil is non-comedogenic, which means it does not clog pores. It works its way into the skin pores and unclogs them.
Final thoughts
Tea tree oil is a highly effective natural alternative for many skincare issues. Besides the many tea tree oil uses for skin, you can also use it on your hair and as a hand sanitizer, deodorant, and an all-purpose cleaner. Tea tree oil is safe when you use it in diluted form on the skin. You should never take tea tree oil internally, even in small quantities. Keep tea tree oil out of the reach of kids and pets.
Written by Manveen Grewal , Edited by Ruth Rackley
What is tea tree oil good for